About Abroad101
Abroad101 is the first and largest study abroad review website. Focusing on American college students looking for a semester or term abroad, this innovative platform connects past and future students, parents and advisors, and program providers through its market-leading online evaluation tool. As a result, the Abroad101 directory of study abroad programs is the most comprehensive database in the field today.
The Awards
About these rankings... hese rankings are based on content extracted from many thousands of student reviews collected on Abroad101 in 2015. Many factors contributed to the final calculated rankings, including ratings given by students, number of reviews available, and advisor approval of reviews. In the 2015 rankings process, 1,472 different programs received reviews meaning that some great programs many not have received a review. Also remember that rankings are only an indicator of quality, not a measure of quality; please keep this in mind when searching for a program. Also consider that a number of colleges have their own approved programs and evaluation process, so be sure to consult your study abroad office or advisor before making any decisions. Enter your home school in the search box above for more information those programs and policies. If you studied abroad and haven't left a review yet, you are always welcome to submit a new review. You can also see the 2012 , 2013 and 2014 Study Abroad Rankings as reference. Enjoy!
The Top 10+ Study Abroad Programs
About this Category... Students rate the best of the best resulting in The Top 10+ Student Abroad Programs. Thousands of programs reviews of were compiled and analyzed to form the best study abroad program list for 2015. The Study Abroad Rankings from Abroad101 were calculated from the largest collection of college student reviews and tallied the student's overall, academic, cultural, and administration experiences with their study abroad program.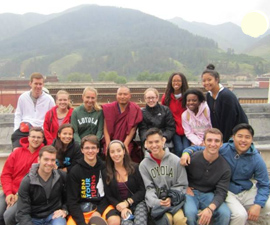 1
Loyola University Chicago: The Beijing Center
Location: Beijing, China
Provider: Loyola University Chicago
The Beijing Center for Chinese Studies offers unparalleled immersion opportunities and excursions throughout China. Students select an appropriate level of Mandarin and choose from courses taught by scholars from China's leading universities and institutes.
"I gained so much confidence, the ability to be adaptable, and fantastic cultural awareness. It was definitely worthwhile." A Student, Boston College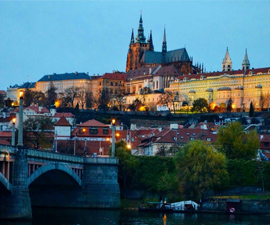 2
UPCES - Study Abroad in Prague
Location: Prague, Czech Republic
Provider: UPCES
UPCES in Prague provides a semester of intellectual and cultural discovery in one of Europe's most remarkable cities. UPCES is located in a historic palace in Prague's city center. An UPCES semester includes 16 academic credits, day and weekend trips, dozens of cultural excursions/activities, optional internships, and international classrooms.
"So worthwhile. Best experience of my life, and no mistake. Opened my eyes, and inspired me in so many ways, too many indeed to list." Taylor B, Willamette University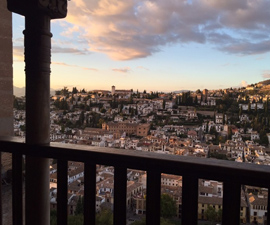 3
IES Abroad: Study Abroad in Granada
Location: Granada, Spain
Provider: IES Abroad
Many travelers who visit Granada insist it is the must-see city in all of Spain. With one of the clearest windows into Spain's unique historical symbiosis of Islam, Christianity, and Judaism, Granada is also a youthful city with a vibrant student life that will make meeting new friends even easier.
"I feel more confident asking questions, don't hesitate to meet challenges head on, and feel a lot more expansive as a person since getting back." Emmet H, Yale
PROGRAMS 4+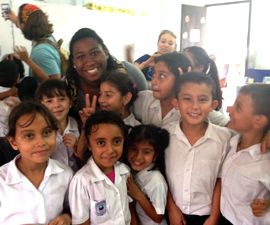 4
Sol Education Abroad: Heredia - Universidad Latina de Costa Rica
Location: Heredia, Costa Rica
Provider: Sol Education Abroad
Held on the campus of Latin University of Costa Rica with a familiar campus setting in a college town, this program blends the best of an American college experience with the excitement of being in another country and doing it all in Spanish.
"I learned so much about the culture and even more, the language. I wish I could have stayed longer!" Sydney R, Xavier University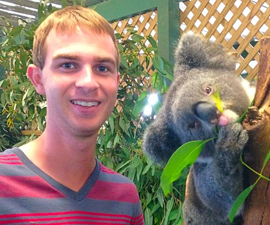 5
The Education Abroad Network (TEAN): Gold Coast - Bond University
Location: Gold Coast, Australia
Provider: The Education Abroad Network (TEAN)
Spend a semester in one of the most beautiful parts of the world, plus Bond University is the only university in Australia with an academic calendar similar to that of the US. TEAN adds amazing housing options, including off-campus beachfront apartments or housing adjacent to campus.
"I highly recommend going abroad if you ever get the chance, you won't regret the decision!" Adam C, Drew University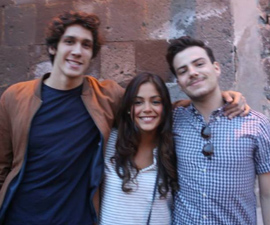 6
API: Lorenzo de Medici , The Italian International Institute
Location: Florence, Italy
Provider: API (Academic Programs International)
API students who study abroad in Florence may choose from over 400 courses at Lorenzo de Medici, The Italian International Institute (LdM). Courses are available in a wide variety of subjects across the arts, humanities, business, and international relations. In addition to the a free-elective course structure, several additional opportunities are available including internships, certificate programs, and professional development opportunities.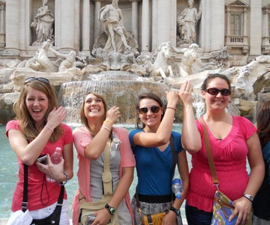 7
CEA: Rome, Italy
Location: Rome, Italy
Provider: CEA
Imagine studying art history as you gaze up at the Sistine Chapel, or learning about world religions just a few blocks from the Vatican. Oh, and then there's the food...
"I learned that experiencing new things and stepping out of your comfort zone teaches you more about yourself than anything else I have done before." Mike B, University of Arizona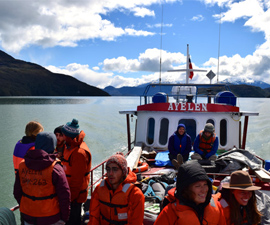 8
Round River Conservation Studies - Patagonia, Chile Program
Location: Patagonia, Chile
Provider: Round River Conservation Studies
Based out of the small town of Cochrane, students spend most of the semester hiking, bushwhacking, and back-packing while conducting wildlife research and assisting our local partners with conservation projects.
"I learned about how conservation gets done, how to debate my viewpoint, how to be a guest." Matthew M, Marlboro College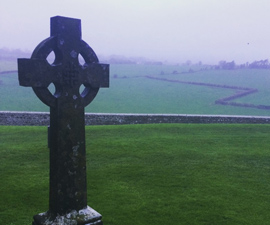 9
CAPA The Global Education Network: Dublin - Study or Intern Abroad
Location, Dublin, Ireland
Provider: CAPA The Global Education Network
Regardless of your major, CAPA's academic courses keep you on track while you soak up regional history and culture. Options include courses with local visits, internships and special lectures related to your study abroad experience; all designed to engage you in critical thinking and challenge you to pursue subjects through academic and field research.
"I have lived in a small town most of my life and I didn't realize how much I was missing out." Jenna U, Howard Payne University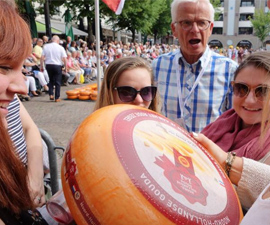 10
IES Abroad: Study in Amsterdam
Location: Amsterdam, Netherlands
Provider: IES Abroad
IES Abroad Study in Amsterdam Program takes advantage of the city's unique balance of history and contemporary culture, and lets you structure your studies at the prestigious Universiteit van Amsterdam (UvA) and at the IES Abroad Center.
"I gained a lot of self-confidence about being on my own. It was definitely worthwhile." Kelsey G, Trinity University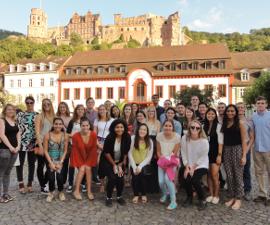 11
European Study Center: Heidelberg - Study Abroad in the EU
Location: Heidelberg, Germany
Provider: European Study Center
The European Study Center in Heidelberg, Germany features semester-long study abroad programs (which can be combined to result in year-long programs) with courses taught in English either at the local SRH University or by US faculty and local adjunct faculty at the center.
"I learned a lot about German culture, but also about myself." Cristina S, University of South Florida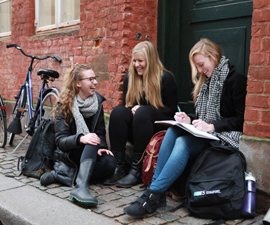 12
DIS Copenhagen: Semester
Location: Copenhagen, Denmark
Provider: DIS
DIS offers academically challenging courses taught in English. Students build their own curriculum from a great spectrum of majors, each taught through a European lens, reinforced with course-integrated study tours that take you to academically inspirational destinations across Europe.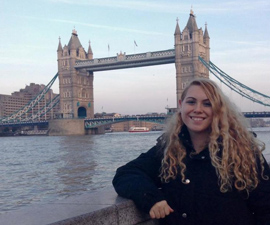 13
Regent's University London: Study Abroad in London
Location: London, England
Provider: Regent's University London
Each year Regent's University London welcomes more than 1,000 study abroad and exchange students from all over the world onto its truly international campus in the heart of Regent's Park and the Marylebone area, just minutes away from the major sights of London.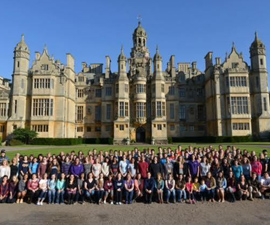 14
University of Evansville: Study abroad at Harlaxton College
Location: Grantham, UK
Provider: University of Evansville
At Harlaxton College you'll studying in a 100-room Victorian manor house in the rolling English countryside one hour north of London. As a UK campus of an American university you'll share the manor with a community of committed faculty, supportive staff, and fellow students.
"The scariest but greatest thing that I have done." Kindel P, U. Southern Indiana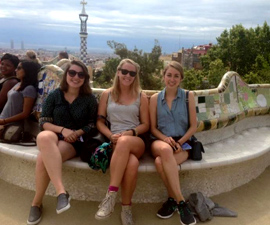 15
PRESHCO: Study Abroad in Cordoba, Spain
Location: Cordoba, Spain
Provider: PRESHCO
PRESHCO (Programa de Estudios Hispánicos en Córdoba) will provide you with opportunities to develop your knowledge of Spanish language, literature, and culture in one of the most picturesque and historically diverse cities in Spain.
"My time abroad taught me that I can do anything." Amy J, Wellesley College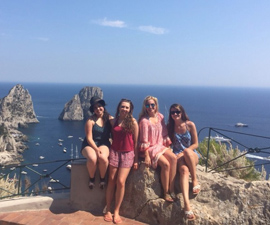 16
Sant'Anna Institute: Sorrento - Live, Learn and Immerse in Italy
Location: Sorrento, Italy
Provider: Sant'Anna Institute
Sant'Anna Institute believes students will enrich their collegiate experience by immersing themselves in Italian language and culture and do so with young people from all over the world.
"I learned what it was like to live in a different country and how much different the culture is. I loved it." Julie R, University of Akron
Most Livable Cities
About this Category... Students rate and recommend places where they feel like a local while studying abroad. The most livable cities list is a ranking of study abroad destinations where American college study abroad students state how easily they integrate into daily life. These top social and cultural study abroad destinations will have you feeling acclimated in no time!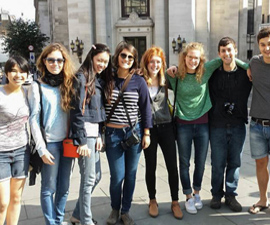 1
London
Programs: 405
London is big, bustling and more popular than ever as a place to study abroad. As the largest city in Europe, London offers students a place to be overseas but not be in such a foreign place. Perhaps it's the theater or the music but London seems close to home, except watch out - everyone's driving the wrong way and as every student will wake up saying "Mind the Gap".
"London is the perfect place to study abroad; there are countless opportunities to explore the city and it's location is optimal for traveling to different countries in the UK and in Europe." A student, Wellesley College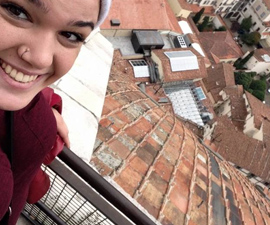 2
Florence
Programs: 175
Putting aside the food, Florence is an artists' haven. This small city has preserved the essence of the Renaissance and gives the impression of living in an outdoor museum. This city stands out as a cultural, historical, and academic hot spot in Italy and a very popular destination for American students.
"From the language to the culture to the history, every aspect of living in Florence was so enriching to the experience, and I would do it all over again if I could!" Alexis G, Cedarville University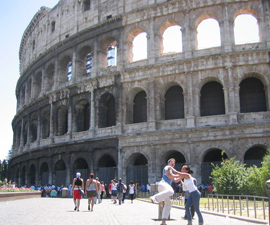 3
Rome
Programs: 156
Rome is the capital and largest city of Italy. Rome is often called the Eternal City being home to the Roman Empire, the Vatican City and many historical treasures, and as the reviews state, a very friendly and livable place despite.
"Rome stole my heart and I will definitely be going back some day. I loved buying fruit at the local frutteria and eating dinner at the quaint restaurants in Trastevere." Tori K, Wake Forest U
CITIES 4-10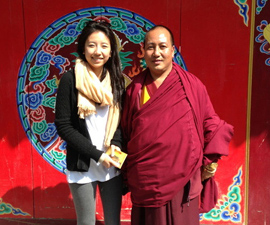 4
Beijing
Programs: 156
As the political and cultural capital of China, Beijing attracts people from all over the country, and increasingly all over the world. While there is lots of hustle and bustle and everyone seems to know where they are going, help is at every corner, indicated by Beijing be in the Top 10 for three straight years.
"It's really easy to meet a lot of friendly people in Beijing. I met a lot of new friends there that I still keep up with nearly a year later." A student, Amherst College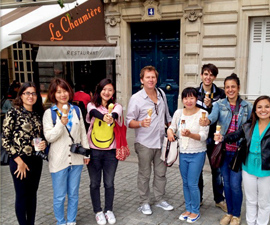 5
Paris
Programs: 303
Paris is draped in history, tradition, culture, and glamour, plus has some pretty good universities as well. From what the reviews are saying, Paris is not a snobby place, but dynamic, exciting and quite a nice place to be.
"Paris is such a wonderful city, studied abroad in Paris is one of the rightest things I did in my life." Jialin L, U Tulsa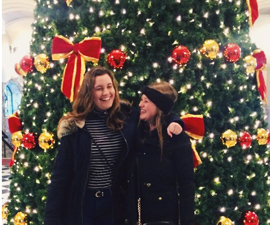 6
Dublin
Programs: 119
As the capital and largest city in Ireland, Dublin draws not just international students, but students are a vibrant part of city life. Three universities and 20 colleges add to the festive nature, especially on weekends when its time to enjoy the famous local brews from Guiness.
"Outside of college, the Irish people are extremely friendly and you can strike up a conversation at any pub you may be at. " Kate C, Clark University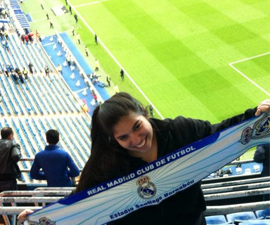 7
Madrid
Programs: 169
Madrid is the commercial and financial hub in Spain and a major influence in the world of business, fashion, art, science, and entertainment of Europe. It's bustling, cosmopolitan and yet, still Spanish and yes, the Siesta still lives!
"Don't be shy! :) Participate in the intercambio program with Spanish university students, bars and cafes also have intercambio nights so look out for those!" Maureen H, TCNJ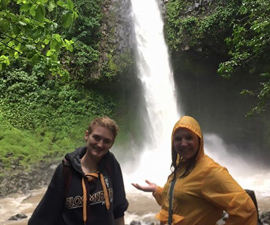 8
San Jose
Programs: 126
San Jose's metro area contains half the Costa Rican population and the majority of the visiting students. It's cosmopolitan with museums, restaurants, shopping malls, and nightclubs and yet renowned for its eco-tourism with rainforests and beaches on both sides of the country!
"My host mother was so warm and welcoming. I felt like she really cared about me. We had so many conversations about my insecurities while speaking Spanish, and she made me feel very comfortable about my abilities." Emily M, Bloomsburg U.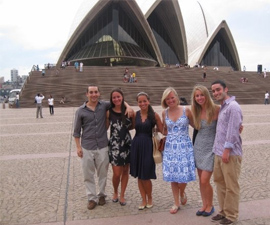 9
Sydney
Programs: 93
Sydney is the largest, oldest and most cosmopolitan city in Australia with a reputation as one of the world's most beautiful and liveable cities which is confirmed by the student reviews. From Opera to Surfing, Sydney has it all!
"Aussies are very welcoming and love to talk about America as well as show you around their home." Victoria C, TCU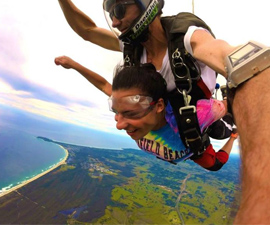 10
Gold Coast
Programs: 24
Gold Coast is a city just south of Brisbane on the coast of Queensland, Australia and has made the Top 10 Most Livable Cities for the past four years. Students are drawn to the Gold Coast because of the sunny subtropical climate, epic surfing, beautiful beaches, and abundant canals and waterways. Add modern high-rise apartments, theme parks, and world renowned nightlife it's not hard to understand why everyone is feeling good as gold in Gold Coast.
"I felt like I fit in very well, I was very comfortable in the location we were in. Anyone who enjoys the beach will feel integrated in Broadbeach/Gold Coast in general!" Michaela K, U. Tampa
Top Foodie Cities
About this Category... Students rate and recommend places for the best food while on study abroad programs. The 'Top Foodie Cities' ranking identifies the cities where students would find the best food, both in markets, at their dorms or home stays or while out on the town. Some of Best Study Abroad programs for food lovers are in these study abroad locations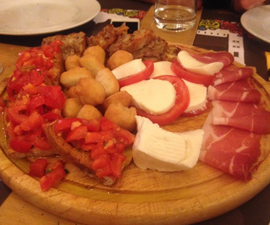 1
Florence
Programs: 175
Florence is the heart of Tuscany and Tuscan food is known to be simple and abundant with local ingredients. Florence is one of the most popular study abroad destinations and from the reviews, food is a big part of the attraction.
"Learn how to cook! Eating out all the time is easy to do, but in Florence, there are so many open markets that sell fresh food and produce, and it is so fun!" Carli T, Riverside City College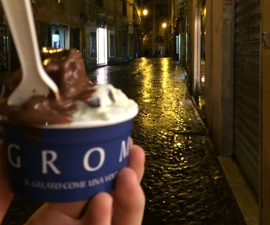 2
Rome
Programs: 156
Roma is Italy's most populous city, and based on students' rave reviews, the food may be prime reason why people can't leave. Between the fresh pasta alla carbonara and gnocci alla romana, you can finish your meal with crostata di ricotta, a lemon-infused cheesecake.
"What's not to love about the food? It's ITALY!" Maureen C, SUNY - Fashion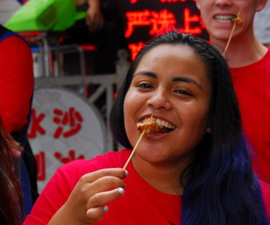 3
Beijing
Programs: 156
With over 20 million people and large numbers of foreign visitors, Beijing offers something for everyone. In addition to the world famous Peking Duck and a wide range of local snacks, oils and spices, Beijing brings together cuisines from all over China in grand fashion.
"Going with my friends discovering the food and getting suggestions from the locals made the whole experience enjoyable, inexpensive, and tasty!" Mohammad A, U. Rochester
CITIES 4-10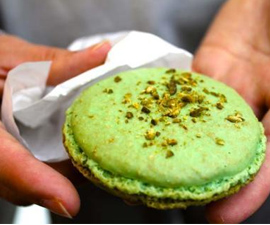 4
Paris
Programs: 303
Paris is renowned for its fine cuisine, often accompanied by fine wines the city is famous for meticulously prepared food, served and celebrated by expensive restaurants and hotels, but as students will attest, there's great food at every corner for every budget.
"Food in Paris is incredible and there's lots of great international options as well." Andrew C, James Madison U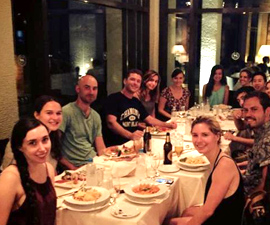 5
Milan
Programs: 53
Milanese cuisine surprises many as it uses rice more than pasta, and features almost no tomato and drew praises from students from across America; and the deserts and outdoor cafes make you want to give free hugs.
"Do a homestay, even if it's just for the incredible food." Sarah B, Saint Olaf College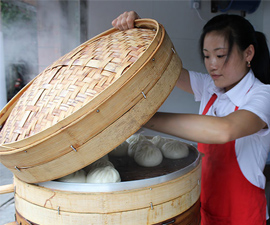 6
Shanghai
Programs: 143
Shanghai boasts one of China's best and most distinctive cuisines. As a coastal city, the cuisine features both fresh and saltwater seafood and are delicately seasoned. Shanghai's people have a 'sweet tooth' reflected in the reviews and student photos.
"Authentic Chinese food is amazing. It was great to explore the different styles of cuisine." Katharina G, Iowa State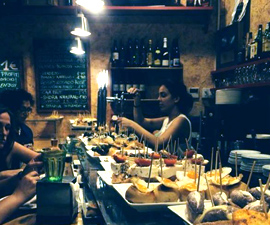 7
Barcelona
Programs: 169
Perhaps driven by the large number of international students in the city, Barcelona has a wealth of really good, cheap eats. Catalan culinary is unique and reflected in the undless array of Tapas outlets, those bite-sized pillars of Barcelona's food scene.
"The food in Spain was amazing. I always loved going out to eat and trying new food." Haley P, IPFW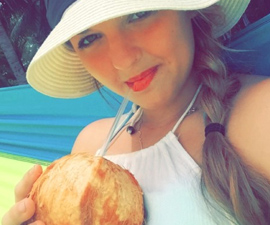 8
San Jose
Programs: 126
Local ingredients make Costa Rican cuisine so attractive and so affordable. Fresh fruit like no other place in the world: in drinks, on salads, mixed in Casado is just the beginning, a seafood paradise as well with fresh catches from the Caribbean and Pacific.
"The food in Costa Rica is absolutely amazing. There is so much fresh fruit. If you don't like rice and beans, this definitely isn't the place to go because they are definitely staples in the diet." A student, U. Kentucky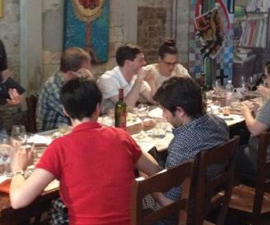 9
Bologna
Programs: 12
The capital of Italy's Emilia-Romagna region, Bologna epitomizes 'good taste' as students' pick for foodie capital of the world. With an endless list of regional specialties like lasagne, tortellini, prosciutto, and mortadella, Bologna will more than satisfy your cultural craving.
"Italian food is wonderful, the program did a wonderful job in taking us to restaurants and showing us new cuisine." Dania F, Wellesley College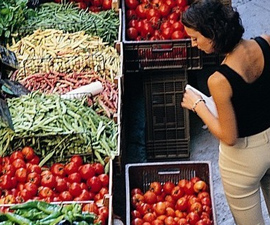 10
Aix-en-Provence
Programs: 36
In the top food cities every year, Aix is a true culinary gem. Cafes once frequented CŽzanne and Hemingway are now popular hangouts for the creative study abroad students, others find hidden delights in the back street boulangeries.
"The food was amazing. My host mom cooked all the time, the restaurants were great and the cooking class taught me some yummy recipes." Elizabeth G, Linfield College
Top Non-traditional Countries
About this Category... Students rate and recommend places to travel off the beaten path and venture to some of the most unique countries for a one-of-a-kind study abroad experience. This is a ranking of the top Non-Traditional places to study abroad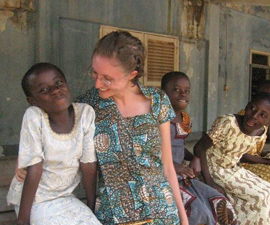 1
Ghana
Programs: 93
Average Experience: 4.7
"I met amazing friends of all sorts: international, american, ghanaian... some of which I am still in touch with two years later." Jensen P, UCSB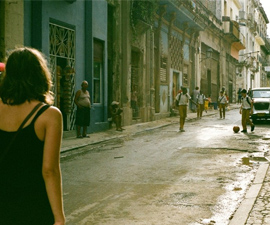 2
Cuba
Programs: 50
Average Experience: 4.7
"Gained: the ability to look at the world from a perspective different than the U.S. perspective. (invaluable skill), Made: Several amazing friends Learned: A ton of Spanish." A Student, Pomona College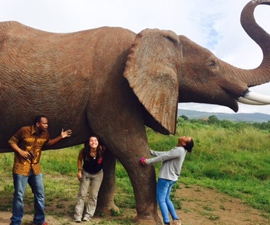 3
Tanzania
Programs: 86
Average Experience: 4.7
"It changes how you look at the world and the culture you live in, and you realize that Americans have so much to be thankful for that other people don't have, yet these other people are so much more content with their lives." Niki G, Eckerd College
COUNTRIES 4-10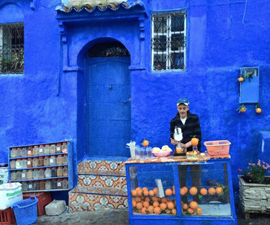 5
Morocco
Programs: 89
Average Experience: 4.6
"I gained so much by being surrounded by a culture so different from my own, and I can honestly say that i am a completely different person because of it." Morgan H, U New England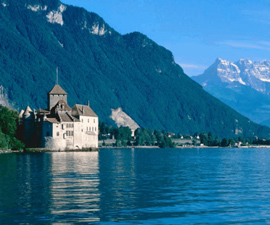 6
Switzerland
Programs: 81
Average Experience: 4.5
"My home stay experience was fantastic and gave me a better experience studying abroad overall. It's the best way to really understand the culture." Samantha R, Brandeis University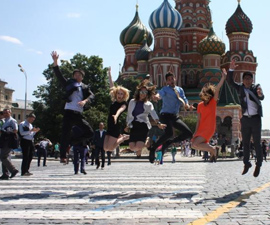 7
Russia
Programs: 118
Average Experience: 4.5
"Deeper insight into varying perspectives on complex international issues and the ways in which different cultures view and interact with one another. Absolutely worthwhile." John R, Truman State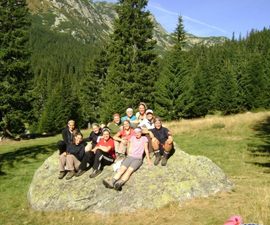 8
Romania
Programs: 18
Average Experience: 4.4
"Cultural awareness, love and appreciation for other cultures, life long friends were made." Jared S, Kuyper College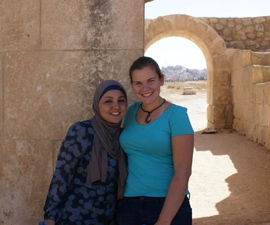 9
Jordan
Programs: 43
Average Experience: 4.3
"Amman is a very safe city. I felt very comfortable walking alone at night or with another student. You can't blend in but you don't have to stick out." Sarah S, Luther College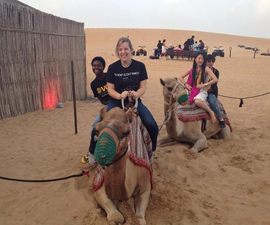 10
United Arab Emirates
Programs: 20
Average Experience: 4.2
"My experience reassured my love for cultures and people. It reawakened a drive for learning and for travel." Nahema C, Villanova U.
Top Budget-Friendly Countries
About this Category... Students rate and recommend places to get the most 'bang for your buck', which Abroad101 presents as a ranking of affordable study abroad programs - Top Budget-Friendly Countries for Study Abroad.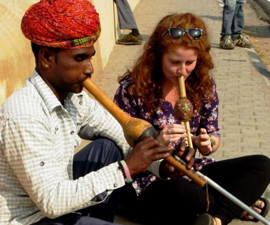 1
India
Programs: 195
Number 2 last year, and a clear number one this year, India is the study abroad destination where your dollar goes furthest. For the price of an Uber ride in the US, you can have a driver for a day.
"Limit going to Western restaurants and hotels. When traveling, staying in hostels rather than hotels is a safe and cheap lodging option." Sarah C, American University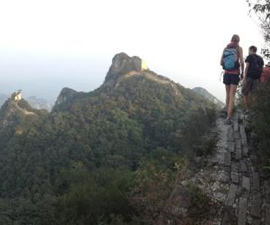 2
China
Programs: 467
News reports talk of a slide in the Chinese currency which means your buck is strong. They drive a hard bargain, it's a bargain none the less.
"Money was not that big of an issue, everything over there is very cheap." Nick H, U. San Francisco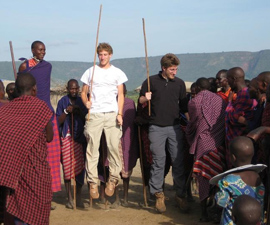 3
Tanzania
Programs: 86
With legendary game parks, Kilimanjaro and Zanzibar there's lots to see in Tanzania, but not so many tourists, so costs remain low in this gem of a country.
"Wait to buy trinkets and gifts you will get better at bartering towards the end." Ella L, UMass
COUNTRIES 4-10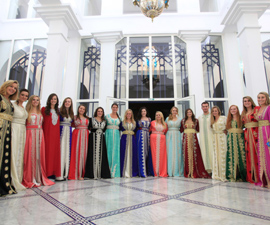 4
Morocco
Programs: 89
#5 on last years list too, Morocco remains one of the best value countries on the Mediterranean, so close to Spain and so much cheaper!
"The only extra money I spent was on traveling internationally (which was super cheap!) or on souvenirs (which are also inexpensive in Morocco)!" Morgan H, University of New England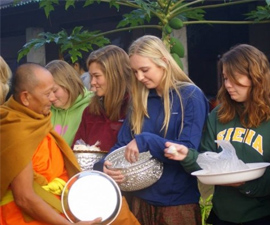 5
Thailand
Programs: 126
People like to refer to Thailand as "the land of smiles" and with currency shifts and a general low cost of living, those that go there smile when reaching for their wallet.
"Very very doable on a student budget, verything is super cheap." Daniel R, Quinnipiac University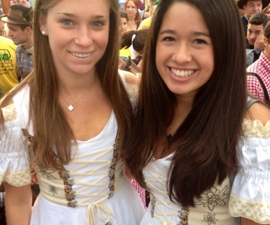 6
Czech Republic
Programs: 116
Who remembers communism? Not the Czech's, with Europe's fastest growing economy prices remail low and this vibrant country still ranks as the lowest cost in Europe.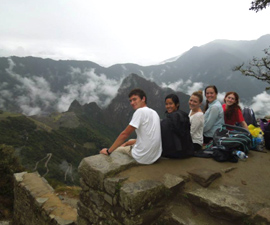 7
Peru
Programs: 160
Peru ranks as the lowest cost of living of any Spanish speaking country in the Abroad101 rankings this year. A stable country with a stedily growing economy make this a great time to discover this wonder.
"Everything is super affordable. Even if you do decide to go out, a meal is 30 soles tops. Taxis for transportation are also very affordable- 4-7 soles (a little over $1)." Janet S, Occidental College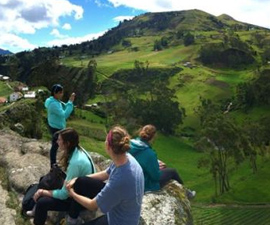 8
Ecuador
Programs: 180
Large numbers of eco-toursts and students haven't driven driven prices up too much as Ecuador is still very affordable and a very popular study abroad destination.
"All food is super cheap there! You can find a huge lunch for $3. Same for dinner. For breakfast, I was able to find empanadas for $1." Jasmine R, Trinity U.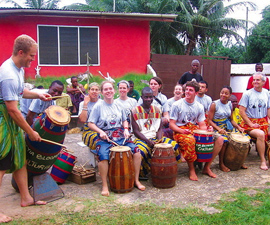 9
Ghana
Programs: 93
Ghana is an English speaking country and the most popular study abroad destination in West Africa. Affordability is just one reason for its popularity.
"It's incredibly easy to stretch money in Ghana, and the program director gave us excellent advice about how to handle it." Carly T, Knox College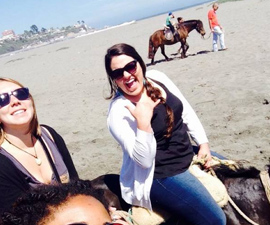 10
Chile
Programs: 156
Venture out of the capital and regional tech hub of Santiago and you'll find amazing things to see and do and the costs drop substantially the further north you get.
"In country transportation in Chile is very cheap!!" Arianna B, Messiah College
Rankings FAQ
About these Rankings... This year's rankings are based solely on the results of study abroad program evaluations that have been collected by Abroad101. Abroad101 works with over 200 US Colleges and Universities to collect these evaluations.
All of the rankings were determined solely by our student reviews. We aggregated the data across several categories and applied a mathematical algorithm, which considered all of the relevant data, as well as the number of reviews. There was no voting process or priority given to any program based on payment or advertising with Abroad101; the results are the sole factors that determine which programs and locations make it onto our ranking lists and at what ranks. Note: the rankings are not based on nor do they reflect our opinions of the programs - there are obviously hundreds, if not thousands, of wonderful study abroad programs in the world and the program fit is often a very student specific matter. Read the reviews in detail to look at the comments as well as the ratings. On academically rigorous programs for example, some students complain that the coursework takes too much time and the students will therefore rate the "Overall educational experience" lower. We suggest you use the comments to help set your expectations and find the personality of a program that fits you or your student well.
When selecting programs, students should always consult with their study abroad offices and make sure that their program meets their academic requirements and are eligible for credit from their university. Please remember, rankings and ratings are only indicators of quality, not measures of quality.
The Top Summer Programs
About this Category... Students rate the best of the best in Abroad101's The Top Summer Study Abroad Programs. Summer is a great time to study abroad and take those electives in a high impact foreign setting, but where to go? Student reviews were compiled and analyzed to give you some insight.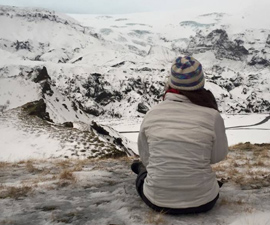 1
The GREEN Program: Iceland - Sustainability and Renewable Energy Abroad
Location: Iceland
Provider: The GREEN Program
Discover Iceland's innovation in renewable energy, dive into authentic Nordic culture, and participate on adventure excursions you never even realized you wanted to have on your bucket list.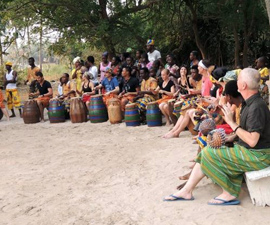 2
ThisWorldMusic: Traveling - Study in Ghana: Music, Arts, Culture
Location: Kopeyia, Ghana
Provider: ThisWorldMusic
Participants live at the world renowned Dagbe Cultural Institute, studying traditional West African music, dance and craft making with a highly trained staff of local artists.
"The week I spent at Dagbe was amazing, and taught me so much more than I could have imagined." Aidan O, Hampshire College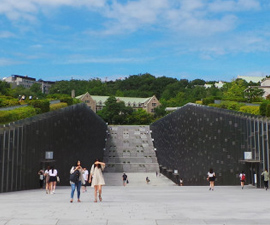 3
Ewha Womans University: Seoul - International Co-ed Summer College
Location: Seoul, South Korea
Provider: Ewha Womans University
As Korea's oldest international co-ed summer program, Ewha ICSC brings together an incredibly diverse group of students to experience the best of Korea through academic study and cultural immersion.
"Whether for study, work or travel, I will be back without question." Anita C, EWU
PROGRAMS 4+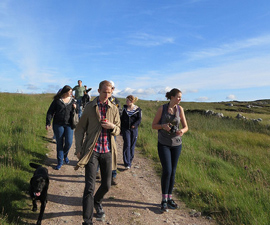 4
New York University: Dublin - NYU Summer in Dublin
Location: Dublin, Ireland
Provider: New York Universtiy
The immersive experience is a key part of NYU in Dublin: rather than experiencing the city as tourists, students live in the heart of Dublin, getting to know the city and its people as locals.
"I didn't have time to spend an entire semester abroad, but the opportunity to spend six weeks in Dublin more than made up for that." Mary C, New York University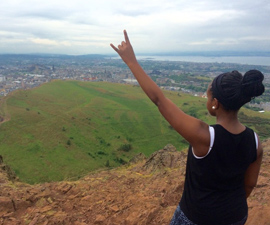 5
DIS Copenhagen: Summer
Location: Copenhagen, Denmark
Provider: DIS - Study Abroad
Study abroad at DIS and pursue a dream summer with the opportunity to study, engage, and immerse while living in a new home in Copenhagen. Courses with field components and extracurricular offerings are designed to maximize your time academically and culturally.
"I learned entirely too much to put into words. It was completely worth it." A student, University of Texas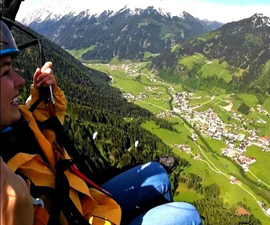 6
International Business Seminars / IBS Summer Europe: Undergraduate Business Seminar
Location: Tour
Provider: International Business Seminars / IBS
International Business Seminar is a unique way for those interested in international business, or a related field, to acquire a firsthand view of international business practices, and experience the excitement of traveling outside the United States.
"I learned a lot about myself and how I adapt to situations out of my comfort zone, not to mention the lifelong friends I made." Laura J, LSU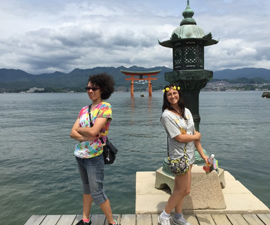 7
KIIS: Traveling - Experience Japan (Summer)
Location: Japan
Provider: KIIS
The KIIS summer program in Japan offers students an opportunity to discover one of the world's most sophisticated and dynamic nations. A sublime blend of tradition and technology, Japan seamlessly fuses modern art and ultra-high-speed railways with ancient temples and shrines.
"I gained a lot of confidence, maturity, and communication skills. I loved the experience." Christinia P, Berea College