Europe

/

Study Abroad in Czech Republic
November 30, 2023
Study Abroad in
Czech Republic
If you're considering the exciting journey of studying abroad in the Czech Republic, our comprehensive directory is your ultimate resource. Situated in the heart of Europe, the Czech Republic, with its rich history, architectural beauty, and vibrant culture, has emerged as an enticing destination for international students. With a blend of medieval charm and modern liveliness, the Czech Republic offers a range of experiences that few other countries can provide. From its historic castles to its lively city streets and artistic heritage, it's a nation where past and present coexist harmoniously.
Every year, a growing number of students from around the world, including the United States, choose the Czech Republic for their academic pursuits, drawn by its exceptional educational opportunities and immersive cultural experiences. The Czech Republic's history is reflected in its stunning architecture, art, and cultural traditions, creating an inspiring environment for exploration and personal growth.
Prague, the picturesque capital of the Czech Republic, combines historic landmarks with cosmopolitan energy. Beyond the cityscape, students can explore the charming landscapes of Český Krumlov, discover the cultural riches of Brno, or partake in the festivities of the Czech National Day or the vibrant atmosphere of the Prague Spring International Music Festival.
The Czech Republic's allure reaches beyond academics. The country invites students to embrace its rich literary heritage, engage with its world-renowned beer culture, and immerse themselves in a society that treasures both history and innovation. Navigating the Czech Republic means immersing yourself in its cultural legacy while experiencing its modern developments, offering a backdrop that nurtures both personal and academic growth.
Our directory showcases a diverse range of study abroad opportunities in the Czech Republic, ranging from traditional university programs to internships, research projects, and community engagement initiatives. Immerse yourself in authentic student reviews, assess program rankings, and make informed decisions about your educational journey in the Czech Republic. Whether you're seeking a brief summer experience or a more immersive semester- or year-long adventure, our directory is designed to facilitate your exploration. Immerse yourself in the Czech Republic's cultural and academic landscapes, elevate your learning journey, and create lasting memories.
To learn more about Czech Republic, feel free to check out Czech Republic's Official Travel Website.
Explore the Map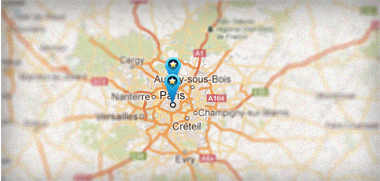 Study Abroad in Czech Republic - Featured Programs
EF - Learn a Language Abroad - 12 World-Class Destinations
Start any Monday and study from two weeks to a whole year. See the world, experience a new culture, make friends from 100 countries – and prepare for your global future. University Credit is available for all Intensive Courses at EF.
Study Abroad in Czech Republic - All Programs