May 31, 2023
Cuba, the main island of an archipelago country in the Caribbean, offers a fascinating and diverse study abroad experience for American college students. Home to over 11 million people, Cuba is the most populous country in the Caribbean. With its rich history, vibrant culture, and unique political landscape, Cuba provides an exceptional opportunity for students to immerse themselves in the country's distinctive atmosphere while pursuing their academic interests.
Cuba is a leading country in sustainable development, and its temperate climate and lively musical culture attract an increasing number of American university students each year. More than 1,600 American students study abroad in Cuba annually, exploring programs that cater to a wide range of academic interests, from history and politics to art, music, and dance. Students can choose from programs based in Havana, the nation's capital and cultural hub, or explore opportunities in other cities like Santiago de Cuba and Trinidad, each offering its own unique attractions and historical sites. Throughout the country, students can engage with traditional Cuban music and dance styles, as well as experience the local culinary scene, which features a mix of traditional Cuban cuisine and innovative international offerings.
While Cuba is considered relatively safe for students, it is essential to take the usual precautions when studying abroad. Students should be aware of their surroundings, avoid walking alone late at night, and stay informed about local safety conditions.
Below you will find our list of Study Abroad and Internship programs in Cuba. It is an index to international education in Cuba, listing university-level study abroad, internships, volunteer opportunities, and intensive language school programs oriented to American college and university students. Some pre-college and post-graduate options are also included. We invite you to read the student reviews, see the ratings scores, and use this site to compare programs and understand what other students have encountered during their education abroad. We hope that you might study abroad in Cuba someday.
You can also use our advanced study abroad program search engine to find the perfect program for you.
To learn more about Cuba and its attractions, visit the Cuba Travel official website. For information on how to obtain a student visa to study abroad in Cuba, please visit the U.S. Embassy in Cuba's website.
Explore the Map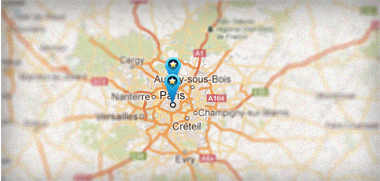 Study Abroad in Cuba - Featured Programs
EF - Learn a Language Abroad - 12 World-Class Destinations
Start any Monday and study from two weeks to a whole year. See the world, experience a new culture, make friends from 100 countries – and prepare for your global future. University Credit is available available for all Intensive Courses at EF.
Study Abroad in Cuba - All Programs