Asia

/

Study Abroad in India
September 28, 2023
If you're considering the enriching venture of studying abroad in India, our directory is your pivotal guide. Located at the intersection of South and Southeast Asia, India, with its intricate cultural tapestry, rich history, and unparalleled diversity, has long been a magnet for international students. As the second most populous country, home to over 1.4 billion individuals, India provides a canvas of experiences that few other countries can match. From the ancient teachings of yoga and Ayurveda to the bustling IT hubs and rapidly growing cities, it's a land where the past and future meld seamlessly.
Approximately 4,500 American students choose to study in India annually, drawn by its distinctive educational landscape and cultural depth. India is the cradle of four of the world's major religions—Hinduism, Buddhism, Jainism, and Sikhism. With a multilingual and multiethnic society where over 300 languages reverberate, students can immerse themselves in a linguistic and cultural kaleidoscope that offers unparalleled learning opportunities.
Delhi, India's dynamic capital, is a harmonious blend of ancient monuments and modern infrastructure. Yet, venturing beyond the major cities, students can explore everything from the serene backwaters of Kerala to the timeless ghats of Varanasi, experience the Diwali festival's luminance or partake in the vibrant hues of Holi.
India's allure is not just limited to its academic institutions. The country invites students to a realm of architectural marvels, timeless art forms, and literary traditions spanning millennia. Navigating India offers a harmonious blend of its deep-rooted traditions and burgeoning modernity, promising a multifaceted and enriching backdrop for personal and academic growth.
Our directory offers a list of study abroad opportunities in India, from traditional university programs to internships, field research, and community service projects. Delve into genuine student reviews, evaluate program ratings, and make informed decisions about your educational journey in India. Whether you're keen on a brief summer stint or a deeper semester- or year-long immersion, our directory is primed to facilitate your adventure. Dive into India's vast cultural and academic landscapes, enrich your learning experiences, and curate memories to cherish.
To further your understanding and preparation for traversing the vast landscapes of India, explore the Official Incredible India Tourism Website.
Explore the Map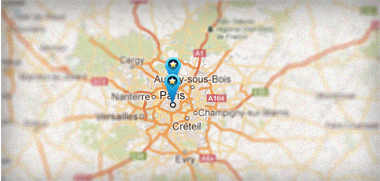 Study Abroad in India - Featured Programs
EF - Learn a Language Abroad - 12 World-Class Destinations
Start any Monday and study from two weeks to a whole year. See the world, experience a new culture, make friends from 100 countries – and prepare for your global future. University Credit is available for all Intensive Courses at EF.
Study Abroad in India - All Programs
Semester at Sea Study Abroad: Make the World Your Campus
Program Announcement:
Apply now using the code "Abroad101" to waive your $50 application fee!
Learn More
Semester at Sea is the only study abroad program of its kind in the world. Using a ship as our floating campus, Semester at Sea's around-the-world and regional itineraries...
AIFS: Hyderabad - University of Hyderabad
Program Announcement:
Apply today!
Spend your semester or winter break in the diverse and modern city of Hyderabad, India. You'll earn up to 16 credits through a variety of courses studying at the Universit...