Europe

/

Study Abroad in Spain
November 29, 2022
Located in southwestern Europe, Spain has been a popular study abroad destination of American students for many years. Approximately 26,300 American students will study abroad in Spain each year making it one of the top study abroad destinations. A wonderful location for students looking to improve their Spanish with many affordable options and a wide variety of programs and settings makes Spain a great place to study abroad.
Below you will find our list of Study Abroad programs in Spain. It is an index to international education in Spain listing university level study abroad, internships, volunteer and intensive language school programs oriented to American college and university students. Some pre-college and post-graduate options are also included. We invite you to read the student reviews, see the ratings scores and use this site to compare programs and understand what other students have encountered during their education abroad.
To learn more about Spain, visit Spain's official tourism website
Explore the Map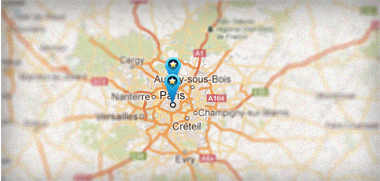 Study Abroad in Spain - Featured Programs
Study Abroad in Spain - All Programs
PRESHCO: Study Abroad in Córdoba, Spain
PRESHCO (Programa de Estudios Hispánicos en Córdoba) will provide you with opportunities to develop your knowledge of Spanish language, literature, and culture in one of t...
CIEE: Seville - Liberal Arts
Take your advanced Spanish language skills to the next level while studying across a range of academic areas at CIEE Seville and our partner schools, Universidad de Sevill...
CIEE: Barcelona - Advanced Liberal Arts
Put your advanced Spanish skills to work in the lively Mediterranean city of Barcelona by enrolling at CIEE's partner school, Universitat de Barcelona (UB). Dramatically i...