Europe

/

Study Abroad in Portugal
February 1, 2023
Portugal is a country in southwest Europe, located on the Iberian Peninsula, and it is the westernmost country of mainland Europe, being bordered by the Atlantic Ocean and Spain. Approximately 200 American students study abroad in Portugal each year. Portugal also oversees the Atlantic islands of Azores and Madeira, popular resort areas. The country is named after its second largest city, Porto, and the largest city is Lisbon. Home to the Portuguese language and 10.5 million people, students should consider study abroad in Portugal.
Explore the Map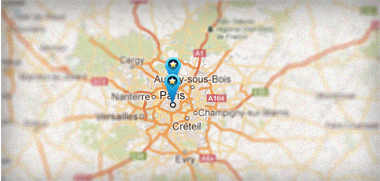 Study Abroad in Portugal - Featured Programs
EF - Learn a Language Abroad - 12 World-Class Destinations
Start any Monday and study from two weeks to a whole year. See the world, experience a new culture, make friends from 100 countries – and prepare for your global future. University Credit is available available for all Intensive Courses at EF.
Study Abroad in Portugal - All Programs
Semester at Sea Study Abroad: Make the World Your Campus
Program Announcement:
Apply now using the code "Abroad101" to waive your $50 application fee!
Learn More
Semester at Sea is the only study abroad program of its kind in the world. Using a ship as our floating campus, Semester at Sea's around-the-world and regional itineraries...
CIEE: Lisbon - Language and Culture
The western tip of Europe is steeped in ancient history, creating a rich base to launch your study of the Portuguese language and culture. Spend the semester immersed in P...
NRCSA: Faro - Central de Linguas
Since the middle of the 16th century, Faro has been the capital of the sunny Algarve region. Famous for its fine beaches, its historical Moorish legacy is seen in the glea...
NRCSA: Lisbon - Central de Linguas
Capital of Portugal, Lisbon is its most important city, home to almost 1,000,000 people. Lisbon's situation is a privileged one, on the sea at the extreme west of Europe, ...
NRCSA: Porto - Oporti Language Institute
Porto is the capital of north Portugal, where the past of one of the most ancient cities in the Iberian peninsula is found side-by-side with the most modern urban developm...
Study Abroad Programs in Portugal
Find your dream Study Abroad Program in Portugal at Abroad101 and this directory of Study Abroad Programs, Rankings and Reviews.Future students are drawn to Abroad101 for ...