September 27, 2023
If you're considering the enriching journey of studying abroad in Chile, our comprehensive directory is your essential resource. Nestled along the western edge of South America, Chile, with its diverse geography, rich cultural heritage, and vibrant cities, has emerged as a captivating destination for international students. With a blend of natural wonders and historical treasures, Chile offers a range of experiences that few other countries can match. From its stunning Atacama Desert to its picturesque coastline and thriving urban centers, it's a nation where tradition and modernity coexist harmoniously.
Every year, an increasing number of students from around the world, including the United States, choose Chile for their academic pursuits, drawn by its unique educational opportunities and immersive cultural experiences. Chile's history is intertwined with indigenous roots and European influences, creating a rich tapestry of traditions and perspectives.
Santiago, the bustling capital of Chile, presents a fusion of historic neighborhoods and contemporary developments. Beyond the cityscape, students can explore the breathtaking landscapes of Torres del Paine National Park, discover the cultural significance of Easter Island, or partake in the festive celebrations of Chile's Fiestas Patrias or the Feria Internacional de La Serena.
Chile's allure extends beyond academics. The country invites students to embrace its rich wine culture, engage with its indigenous Mapuche heritage, and immerse themselves in a society that values both heritage and progress. Navigating Chile means immersing yourself in its traditions while experiencing its technological advancements, offering a backdrop that fosters personal and academic growth.
Our directory presents a diverse array of study abroad opportunities in Chile, ranging from traditional university programs to internships, research projects, and community engagement initiatives. Immerse yourself in authentic student reviews, assess program rankings, and make informed decisions about your educational journey in Chile. Whether you're seeking a brief summer experience or a more immersive semester- or year-long adventure, our directory is designed to facilitate your exploration. Immerse yourself in Chile's cultural and academic landscapes, elevate your learning journey, and create lasting memories.
To learn more about Chile, feel free to check out Chile's Official Travel Website.
Explore the Map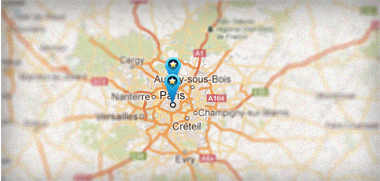 Study Abroad in Chile - Featured Programs
EF - Learn a Language Abroad - 12 World-Class Destinations
Start any Monday and study from two weeks to a whole year. See the world, experience a new culture, make friends from 100 countries – and prepare for your global future. University Credit is available for all Intensive Courses at EF.
Study Abroad in Chile - All Programs