Asia

/

Study Abroad in China
March 24, 2023
China is the most populous state in the world with over 1.4 billion people. Approximately 15,000 American students will study abroad in China each year. China is a single-party state governed by the Communist Party of China and has become the second largest economy in the world, as well as a leader in net exports. Its large geography ranges from extremely rural to highly metropolitan giving students plenty of choices to study abroad.
To learn more about China, Visit China's official travel website
Explore the Map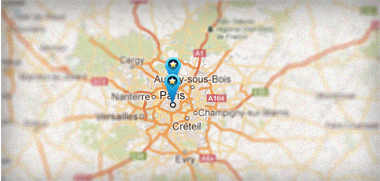 Study Abroad in China - Featured Programs
EF - LEARN A LANGUAGE ABROAD
See the world, experience a new culture, make friends from 100 countries – and prepare for your global future.  Start any Monday and study fr...
Featured Program
Study Abroad in China - All Programs
Semester at Sea Study Abroad: Make the World Your Campus
Program Announcement:
Apply now using the code "Abroad101" to waive your $50 application fee!
Learn More
Semester at Sea is the only study abroad program of its kind in the world. Using a ship as our floating campus, Semester at Sea's around-the-world and regional itineraries...
CAPA Remote Global Internships: For Credit
Go Online. Go Global. Go Beyond.CAPA's for credit Remote Global Internships combine a 3-credit summer online Global Internship Course with placement through CAPA's partner...