Asia

/

Study Abroad in China
September 28, 2023
If you're contemplating the enriching adventure of studying abroad in China, our comprehensive directory is your essential guide. Nestled in the heart of East Asia, China, with its intricate cultural tapestry, ancient history, and unparalleled diversity, has long been a magnetic destination for American students. As the world's most populous nation, home to over 1.4 billion individuals, China offers a kaleidoscope of experiences that few other countries can provide. From the timeless wisdom of Confucianism to the bustling tech hubs and rapidly evolving cities, it's a land where tradition and modernity coexist seamlessly.
Every year, around 4,000 American students choose to study in China, drawn by its unique educational landscape and cultural richness. China boasts a rich heritage as the birthplace of Confucianism, Daoism, and Buddhism, with a society that embraces over 50 ethnic groups and a multitude of languages, offering students an immersive cultural experience unlike any other.
Shanghai, China's vibrant global city, harmoniously blends historical landmarks with futuristic skyscrapers. However, beyond the urban centers, students can explore the breathtaking landscapes of Zhangjiajie's sandstone pillars, witness the grandeur of the Terracotta Army, and partake in the festivities of the Chinese New Year or the Mid-Autumn Festival.
China's allure extends beyond academia. The country invites students to immerse themselves in architectural marvels, time-honored art forms, and a literary legacy spanning centuries. Navigating China means embracing its rich traditions and rapid development, providing an enriching backdrop for personal and academic growth.
Our directory offers a diverse range of study abroad opportunities in China, from traditional university programs to internships, research projects, and community engagement initiatives. Dive into authentic student reviews, assess program rankings, and make well-informed decisions about your educational journey in China. Whether you're seeking a short summer experience or a more in-depth semester- or year-long adventure, our directory is designed to facilitate your exploration. Immerse yourself in China's vast cultural and academic landscapes, enhance your learning journey, and create cherished memories.
To learn more about China, feel free to check out China's Official Travel Website.
Explore the Map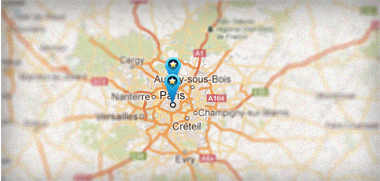 Study Abroad in China - Featured Programs
EF - LEARN A LANGUAGE ABROAD
See the world, experience a new culture, make friends from 100 countries – and prepare for your global future.  Start any Monday and stu...
Featured Program
Study Abroad in China - All Programs
CAPA Remote Global Internships: For Credit
Go Online. Go Global. Go Beyond.CAPA's for credit Remote Global Internships combine a 3-credit summer online Global Internship Course with placement through CAPA's partner...
CET Beijing
Want an intensive academic environment where Chinese is the the top priority? CET Beijing students sign a full-time language pledge and live with a Chinese roommate. All c...