Europe

/

Study Abroad in Germany
November 30, 2023
If you're considering studying abroad in Germany, our directory is your gateway to uncover programs meticulously curated to cater to your academic and personal inclinations. Germany, standing prominent at the nexus of Western and Central Europe, is one of the most popular study abroad destinations for American university-level students, with approximately 9,500 students choosing its institutions each year. With its rich culture, extensive history, technological advancements, and landmarks like the Brandenburg Gate and Neuschwanstein Castle, Germany presents an amalgamation of transformative experiences – from relishing the essence of Oktoberfest to immersing in the world of classical composers like Beethoven and Bach.
With a population of over 83 million, Germany is an embodiment of diverse regional identities and traditions. From the vibrant culture of Bavaria in the south to the maritime spirit of Hamburg in the north, and from the economic dynamism of Frankfurt to the history-steeped streets of Berlin, Germany is a melange of dialects, customs, and cuisines.
Berlin, the nation's heart and its capital, resonates with history and innovation, with iconic landmarks such as the Berlin Wall, and an unrivaled arts and nightlife scene. Travel beyond the metropolitan hubs, and Germany reveals its multifaceted charm – be it the romantic allure of the Rhine Valley, the fairy-tale towns along the Romantic Road, or the modernist vigor of cities like Munich and Stuttgart. Nature enthusiasts will find solace in the Black Forest, while the Alps promise winter sports and mesmerizing panoramas.
Germany's allure extends beyond its academic institutions. As you dive into scholarly endeavors, the country unveils a world brimming with architectural marvels, technological innovations, and a rich tapestry of art and music festivals. Germany's synthesis of its deep-rooted history and cutting-edge modernity offers an enriching and multifaceted backdrop for students.
Our directory encompasses a broad spectrum of study abroad opportunities in Germany – from specialized university courses to internships and community service projects. Browse through student reviews, scrutinize ratings, and weigh your program options to embark on a transformative European odyssey! Whether you're keen on a short summer stint or a prolonged semester- or year-long immersion, our directory is here to streamline your choices. Plunge into Germany's intricate mosaic of traditions and innovations, amplify your scholastic pursuits, and curate lifelong memories.
Also here you can find all you need if you do travel to Germany: Official Travel Portal
Explore the Map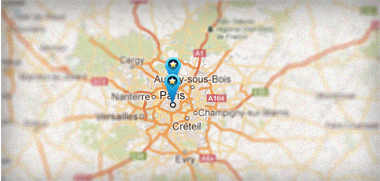 Study Abroad in Germany - Featured Programs
EF - LEARN A LANGUAGE ABROAD
See the world, experience a new culture, make friends from 100 countries – and prepare for your global future.  Start any Monday and stu...
Featured Program
Study Abroad in Germany - All Programs
IES Abroad: Freiburg - European Union
Why study abroad in one location when you can experience the politics and culture of more than 15 European countries? Our European Union Program allows you to live and lea...
KIIS: Berlin & Barcelona (Summer)
KIIS Berlin & Barcelona takes full advantage of two diverse and vibrant cities in Germany and Spain. The program begins in Berlin, in the vibrant and centrally located...
Featured Program Providers