Europe

/

Study Abroad in Germany
June 1, 2023
If you're considering studying abroad in Germany, our directory of Study Abroad programs can help you find the perfect fit for your academic and personal goals. Germany is one of the most popular study abroad destinations for American university-level students, with approximately 9,500 students studying there each year. With its rich culture, history, and technological advancements, Germany has a lot to offer for students looking to expand their education.
Germany is the most populous and prosperous member state of the European Union with over 80 million inhabitants. It is a major power with the world's 4th largest economy and is recognized as a scientific and technological leader in many fields. Germany is also recognized as a global leader in higher education with some of the finest universities in the world and widespread opportunities to study in English as well as German language.
Our directory of Study Abroad programs in Germany is designed specifically for American college and university students. It includes a wide range of options, from university-level study abroad programs to internships, volunteer opportunities, and intensive language school programs. We also offer pre-college and post-graduate options for those looking to further their education.
With its vibrant cities, diverse regions, and rich history, Germany offers a unique and rewarding study abroad experience. We invite you to explore our directory and read student reviews, view ratings scores, and compare programs to find the best fit for your study abroad experience in Germany. Don't miss out on the opportunity to study in one of the finest education systems in the world!
Also here you can find all you need if you do travel to Germany :Official Travel Portal
Explore the Map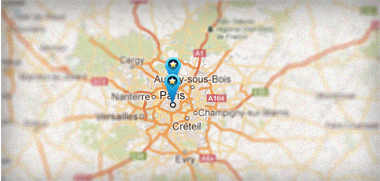 Study Abroad in Germany - Featured Programs
EF - LEARN A LANGUAGE ABROAD
See the world, experience a new culture, make friends from 100 countries – and prepare for your global future.  Start any Monday and study fr...
Featured Program
Study Abroad in Germany - All Programs