The Awards
About these rankings... These rankings are based on content extracted from over 16,000 student reviews collected on Abroad101. Many factors contributed to the final calculated rankings, including overall ratings given by students, number of reviews available, recency of reviews available, and in many cases, additional relevant data points found in Abroad101's review form. We spent hours finessing our methodology, crunching numbers to achieve statistical significance, revisiting equations learned while we were in college ourselves, and the following is what resulted. Remember that each college has their own approved programs, so be sure to consult your study abroad office and utilize our program finder, which includes hundreds of schools' approved lists. Enjoy!
The Top 10 Study Abroad Programs
About this Category... Students rate the best of the best resulting in The Top 10 Student Abroad Programs. Thousands of programs reviews of were compiled and analyzed to form the best study abroad program list for 2013. The Study Abroad Rankings from Abroad101 were calculated from the largest collection of college student reviews and tallied the student's overall, academic, cultural, and administration experiences with their study abroad program.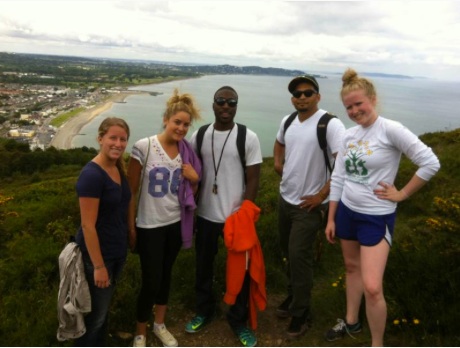 1
American College Dublin: Dublin - Direct Enrollment & Exchange
Location: Dublin, Ireland
Programs in Ireland have been known to draw students with ancestral ties and this year's top rated program does that and a whole lot more. Thorugh direct enrollment and exchanges, American College in Dublin brought many first in family college students and students from HBCU bringing American diversity to this vibrant city and along the way earned top honors from students.
"This abroad experience was not about the classes but about the culture. I truly gained more than anyone could ever imagine." Ally H, ACD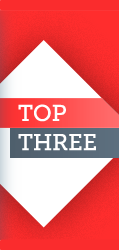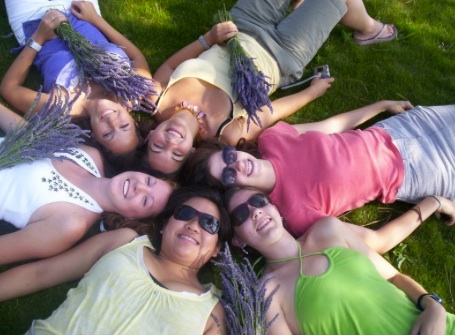 2
CEA: Aix-en-Provence, France
Location: Aix-En-Provence, France
Host: CEA Global Education
So close in the scoring it's fair to say second to none, last year's Top Program is CEA's Aix-en-Provence and has established itself as world class. One student says Aix is a "little town with a lot to do" just about everyone says it beautiful and truly memorable.
"I learned to try new things, get out of my comfort zone, and say yes to adventures. It was one of the most amazing things I've ever had the chance to experience" A student, Appalachian State University
3

CAPA International Education: Sydney Study or Intern Abroad

Location: Sydney, Australia

Provider: CAPA International Education

For more than 40 years, CAPA has been individualizing the abroad experience with a special expertice in internship placements. This year their Australia program drew the most praise

"I gained much knowledge in the world of sports marketing as i worked for a professional basketball team. I also learned a lot about the similarities and differences in the business culture…" Connor W, SUNY Oswego
PROGRAMS 4-10
4

Fairfield University: Florence - Semester or Year in Italy

Location: Florence, Italy

Provider: Fairfield University

Fairfield University operates six study abroad programs including this award-winning one Florence. They offers comprehensive package of academic programming, cultural events, and support services designed to ensure an outstanding semester or year in Florence.

"Studying in Florence awakened my senses to the beauty of travel and experiencing foreign cultures." A student, Providence College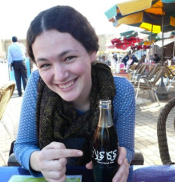 5
AMIDEAST: Rabat - Area & Arabic Language Studies
Location: Rabat, Morocco
Provider: AMIDEAST
In the vibrant capital of this fascinating country, students rave about the French and Arabic influence and the European feel of this city on the Atlantic Ocean with their choice of homestays or in a university residence hall.
"Challenging in all the right ways" Elena R, Swarthmore College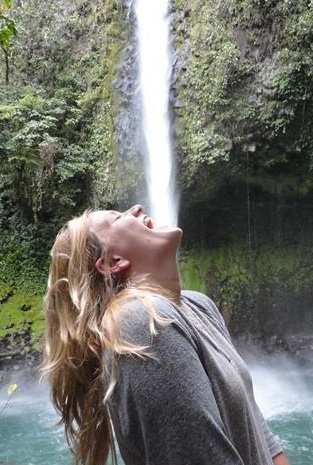 6
Sol Education Abroad: Heredia - Latin University of Costa Rica
Location: Heredia, Costa Rica
Provider: Sol Education Abroad
Started by former study abroad students, the Sol Education Abroad company mission is very simple: treat students the same way they wanted to be treated when they studied abroad – it seems to be working!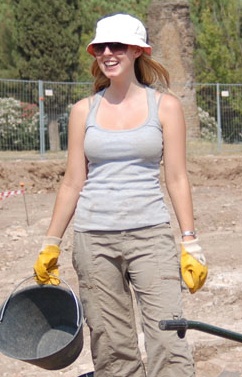 7
AIRC: Rome - Interdisciplinary Semester in Italy
Location: Rome, Italy
Provider: American Institute for Roman Culture
AIRC students rave about their time engaging and interacting with Rome's history and cultural heritage. The program's experiential learning projects are designed to teach them real-world skills that they can use throughout their lives.
"Being able to eat, sleep and eat everything Roman allowed me to reach out of my comfort zone and really appreciate Italian culture on a whole new level." Francesco M, University of Toronto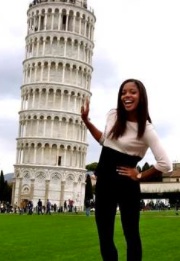 8
CEA: Rome, Italy
Location: Rome, Italy
Provider: CEA Global Education
Another way to do Rome comes from CEA, where students have the option for small, interactive classes courses taught in English their own center or at nearby John Cabot University.
"Rome is extremely beautiful and we never got bored! If I could do it all over again, I would pick the same program" Olya B, Temple University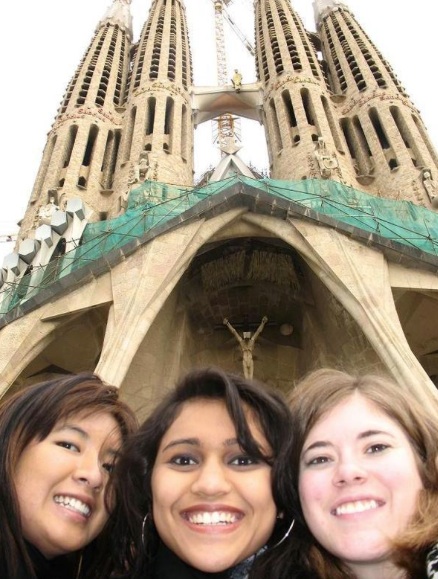 9
API (Academic Programs International): Barcelona - University Autonoma of Barcelona
Location: Barcelona, Spain
Provider: Academic Programs International
The University Autonoma of Barcelona is modern and well known for its international profile. API's popular program offers students a choice of classes in English and in Spanish.
"The people you meet while studying abroad are friends you'll keep the rest of your life" Kristin D, University of Wisconsin - La Crosse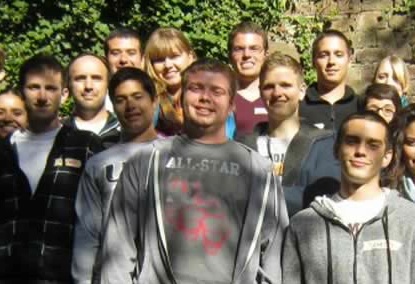 10
European Study Center: Heidelberg- EU Studies, European Business, and IR
Location: Heidelberg, Germany
Provider: European Study Center
Experience life the German Student way with your gracious hosts at the European Study Center, a place students
Most Livable Cities
About this Category... Students rate and recommend places where they feel like a local while studying abroad. The most livable cities list is a ranking of study abroad destinations where American college study abroad students state how easily they integrate into daily life. These top social and cultural study abroad destinations will have you feeling acclimated in no time!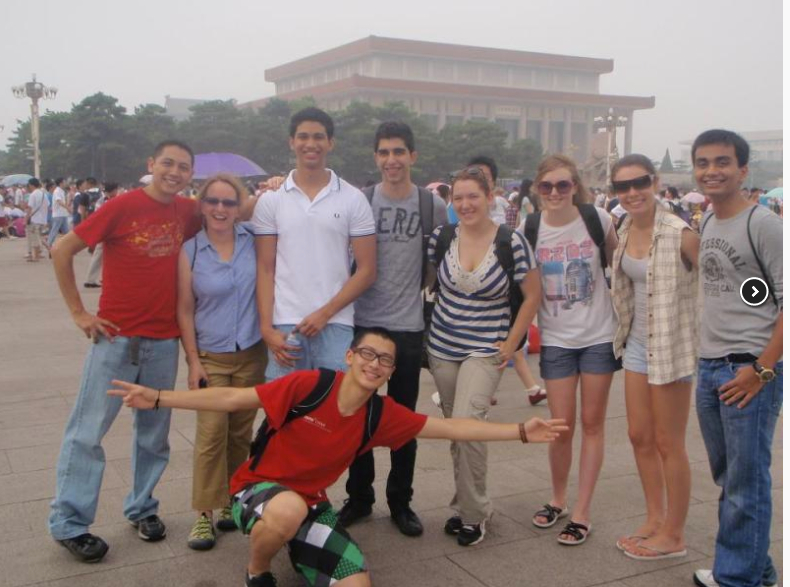 1
Beijing, China
Programs: 114
Average Number of Local Friends Made: 6.1
The 2008 Olympics brought the world's attention to Beijing, one of the world's largest cities and one result seems to be a desire by students to study abroad here. Not only are enrollments growing, students are saying they feel safe and welcome and have plenty to see and do.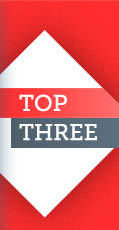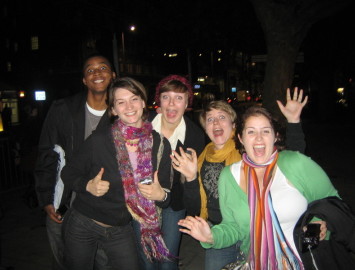 2
Dublin, Ireland
Programs: 96
Average Number of Local Friends Made: 6.0
As the capital and largest city in Ireland, Dublin draws not just international students, but students are a vibrant part of city life. Three universities and 20 colleges add to the festive nature, especially on weekends when its time to enjoy the famous local brews from Guiness.
"I met so many people, and was able to go so many places" MaryEllen F, Utica College
3

Sorrento, Italy

Programs: 6

Average Number of Local Friends Made: 4.8

Proving that a small city can be lots of fun to, this charming beach town on the cliffs overlooking the Bay of Naples offers great outdoor activities like diving, sea fishing, boat cruises, hiking trails and plenty of charming restaurants with outdoor seating to enjoy the spectacular views with friends, local friends and those from abroad.

"Sorrento is an amazing place and I recommend it to anyone!" Max D, Southern Connecticut State U.
CITIES 4-10
4

Shanghai, China

Programs: 95

Shanghai is China's other mega city and is the epicenter of China's booming commercial growth. It is often referred to as the business center of Asia and as students report, this means making connections, building relationships and taking time to enjoy this new prosperity.

"Thanks to our Chinese roommates, we were able to meet a LOT of local students" Ian B, Marietta College
5

Gold Coast, Australia

Programs: 17

Gold Coast is a city just south of Brisbane on the coast of Queensland, Australia and #3 on last year's list. Students are drawn to the Gold Coast because of the sunny subtropical climate, epic surfing, beautiful beaches, and abundant canals and waterways. Add modern high-rise apartments, theme parks, and world renowned nightlife it's not hard to understand why everyone is feeling good as gold in Gold Coast.

"The Best Semester of my Life" Lucas D, Stonehill College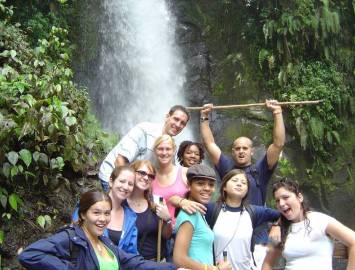 6
Heredia, Costa Rica
Programs: 21
The student population of Heredia is significant, and both international and local students alike bring a unique personality to the town. Students enjoy many of the advantages of a big city, including excellent cafés, patisseries, ice cream parlors, vegetarian and health food, and many options for nightlife, while also retaining the more relaxed pace of a smaller city. Day or night, an affordable, quick and safe 40-minute bus ride brings students to San Jose, the nearby capital and cultural center of Costa Rica.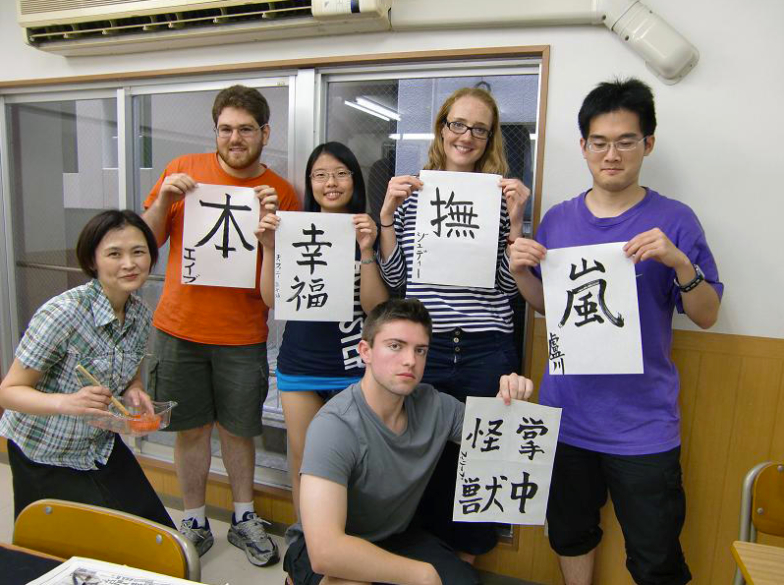 7
Tokyo, Japan
Programs: 54
Tokyo, officially the largest metropolitan area in the world is also a student favorite. Students report feeling comfortable being different - just be sure to share your sushi and you won't be short of tomodachi in this bustling and friendly metropolis.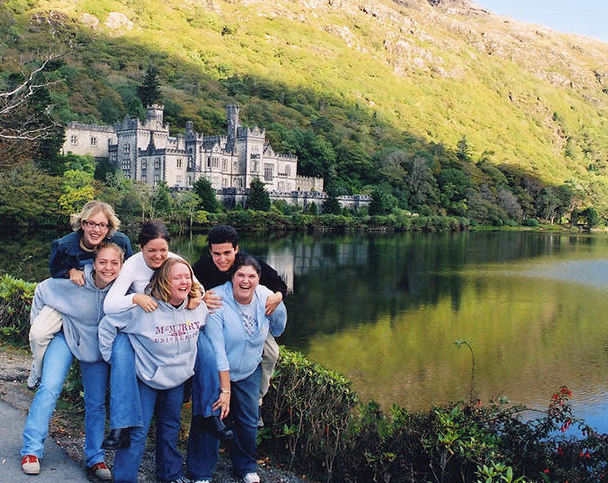 8
Galway, Ireland
Programs: 25
In a repeat from last year, this small bohemian city is home to a thriving arts scene as well as the National University of Ireland. Located in the West of Ireland, just off the fabled Bay of Galway, its got the best features of an American college town plus the pure charm of Ireland. Windsurf, dance, read poetry, sing and of course study in this very student-friendly city.
"It's good to go out of your comfort zone a little bit" Josina J, Fairfield University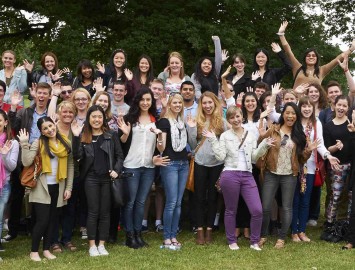 9
Norwich, The United Kingdom
Programs: 12
History and tradition are a key part of life in this medium sized English city. Norwich dates back to the Roman era as the capital of East Anglia, where the city's major university draws its name. From the reviews that promoted this city, this is one friendly, inquisitive and welcoming place to study drawing students from all over the world.
"I felt more safe at UEA than I did in my own dorm at my home university." Laura D, Framingham State College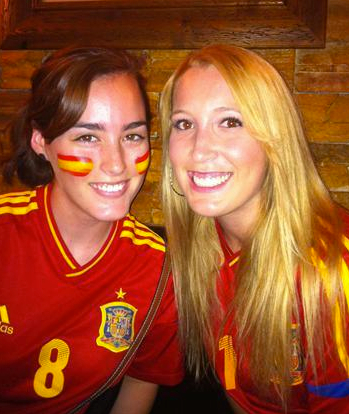 10
Granada, Spain
Programs: 44
Another mid-size diverse city, Granada sits at the foot of the Sierra Nevada mountains in Southern Spain and is only an hour away from the Mediterranean Coast. Here you can study one day, ski the next and be on the beach the next day! As one of the most ancient and diverse cities in Spain, Granada is truly a melting pot of cultures, activity and engaging people of all types.
Top Foodie Cities
About this Category... Students rate and recommend places for the best food while on study abroad programs. The 'Top Foodie Cities' ranking identifies the cities where students would find the best food, both in markets, at their dorms or home stays or while out on the town. Some of Best Study Abroad programs for food lovers are in these study abroad locations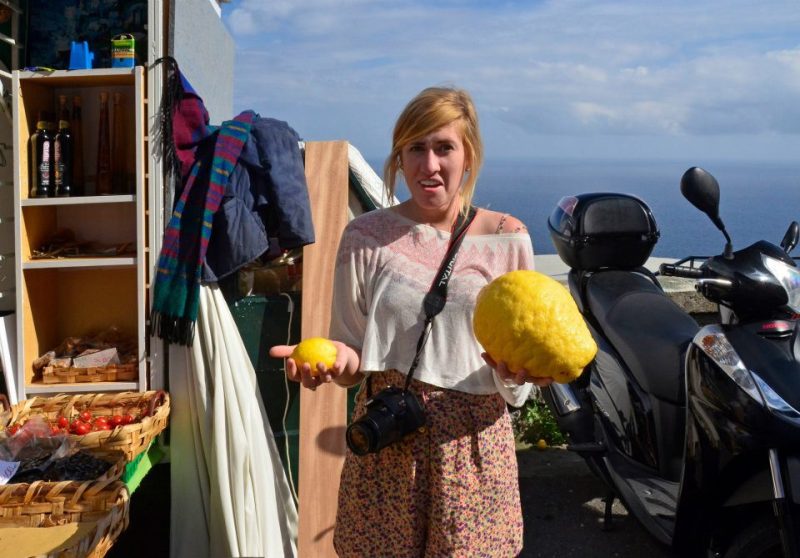 1
Sorrento, Italy
Programs: 6
Average Food Experience:
Top ranked Sorrento is a small town in southern Italy not far from Naples and is known for its fresh markets with abundant citrus fruit, wine, nut and olives. Perhaps this years students are learning to cook, or could it be Sorrento's famous Limoncello, a refreshing drink with a kick!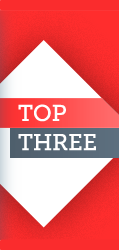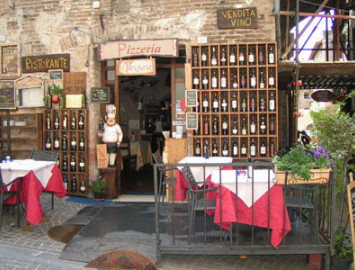 2
Milan, Italy
Programs: 41
Average Food Experience:
Milanese cuisine surprises many as it uses rice more than pasta, and features almost no tomato and drew praises from students from across America; and the deserts and outdoor cafes make you want to give free hugs.
"Italy is delicious; totally worthwhile..." A Student, Bentley University
3

Aix-en-Provence, France

Programs: 30

Average Food Experience:

Last year's number two food city, Aix is a true culinary gem. Cafes once frequented Cézanne and Hemingway are now popular hangouts for the creative study abroad students.

"The food is amazing... I miss it everyday. Fresh markets that are cheap and everyone is very nice." Arryn Z, University of Texas at Austin
CITIES 4-10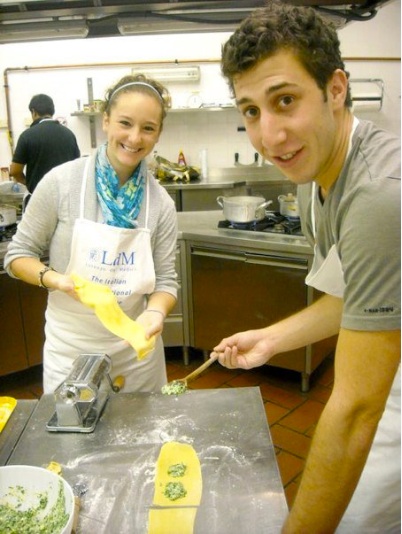 4
Florence, Italy
Programs: 146
Florence is famous for its history of innovation and as the capital of Tuscany. It's food features fine meats and wonderful red wines - home to Chianti another recent innovation, Supertuscan blends.
"...go with the flow, take lots of pictures, take some risks, and eat EVERYTHING" Maggie C, Providence College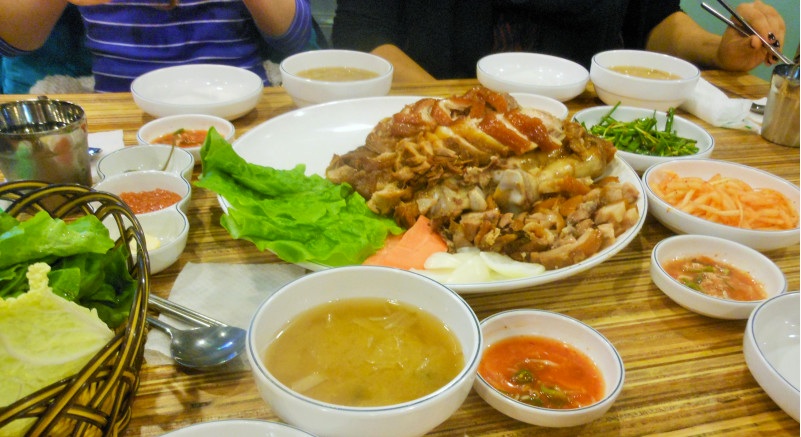 5
Seoul, South Korea
Programs: 64
Traditional Korean meals are noted for the number of side dishes and wide variety. With oceans bordering the peninsula, both fresh and saltwater fish are popular, and are served raw, grilled, broiled, dried or served in soups and stews.
"the food in South Korea is amazing and there is a great variety for you to choose from" Katherine Y, University of Texas at Austin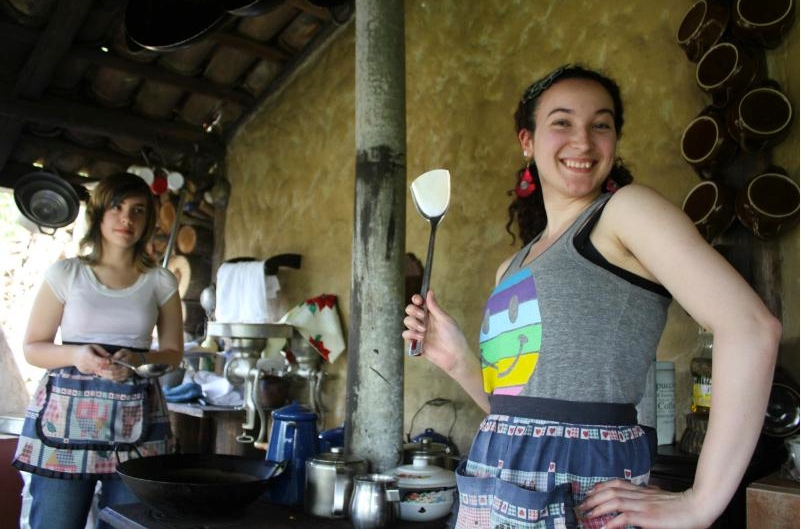 6
Heredia, Costa Rica
Programs: 21
Just 10 miles north of the capital city of San José, this college town is a true melting pot of world cuisines including the Costa Rican style mild and rich in fresh fruits and vegetables.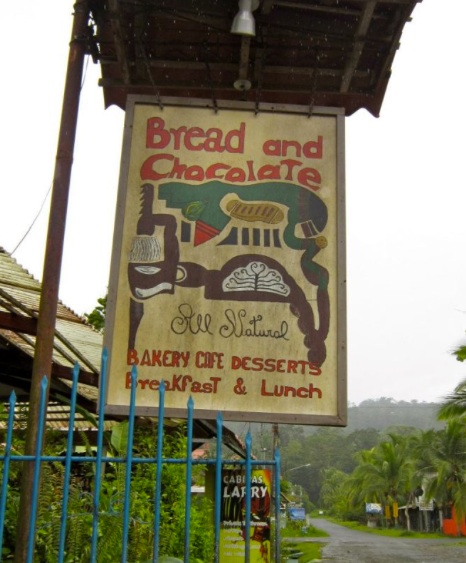 7
San José, Costa Rica
Programs: 122
Local ingredients make Costa Rican cuisine so attractive - fresh fruit like no other place in the world: in drinks, on salads, mixed in Casado with pineapple, banana strawberry, blackberry, passion fruit, guava and more.
"We ate so much delicious fruit, it was magical! They were also really good about accommodating vegans and vegetarians" Jordan B, Trinity University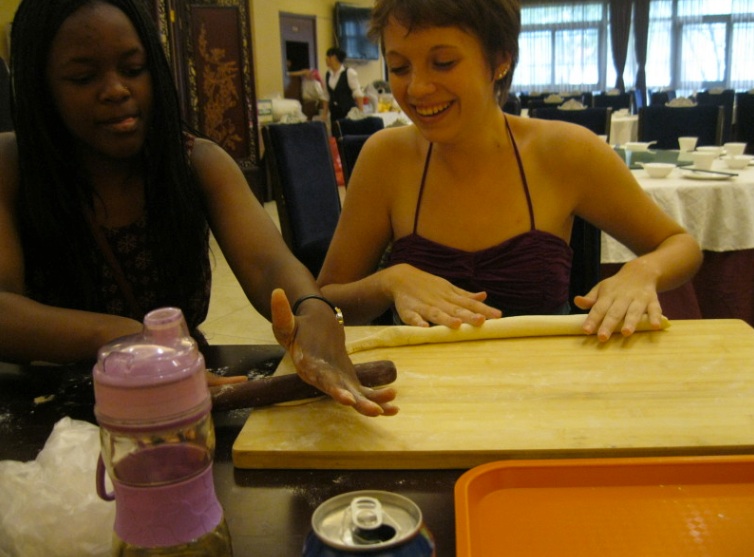 8
Beijing, China
Programs: 144
With over 20 million people and large numbers of foreign visitors, Beijing offers something for everyone. In addition to the world famous Peking Duck and a wide range of local snacks, oils and spices, Beijing brings together cuisines from all over China in grand fashion.
"There is always some delicious and interesting food in Beijing. Or, if you get home sick, there are plenty of foreign restaurants as well." Brianna H, University of the Pacific
9
Alicante, Spain
Programs: 20
Alicante like many other port cities has a cuisine that is very influenced by the sea. Add 7,000 years of history and vibrant immigrant communities from places as wide ranging as Colombia, Morocco and Romania and this mid-sized Mediterranean city is a showcase of word foods and with the attraction of beaches, dining out is the way to go!
"I loved the food of Spain. Especially the Paella. My host mom was a great cook and even taught me how to make Paella." Paula R, University of Maryland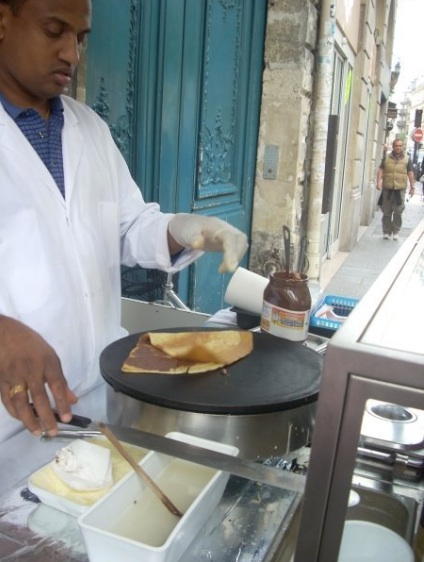 10
Paris, France
Programs: 224
Paris is renowned for its fine cuisine, often accompanied by fine wines the city is famous for meticulously prepared food, served and celebrated by expensive restaurants and hotels, but as students will attest, there's great food at every corner for every budget.
"Food in Paris can be done cheaply. I got the meal plan and I'm SO SO SO happy I did, almost everywhere takes the tokens," Irn, University of Maryland
Top Non-traditional Countries
About this Category... Students rate and recommend places to travel off the beaten path and venture to some of the most unique countries for a one-of-a-kind study abroad experience. This is a ranking of the top Non-Traditional places to study abroad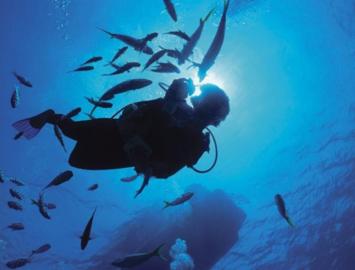 1
Turks and Caicos Islands
Programs: 2
Average Experience: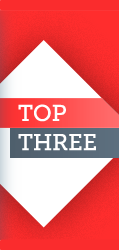 COUNTRIES 4-10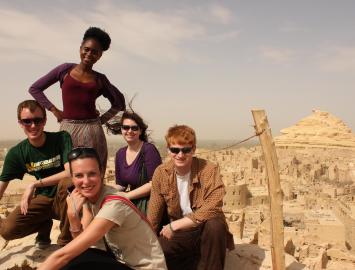 6
Egypt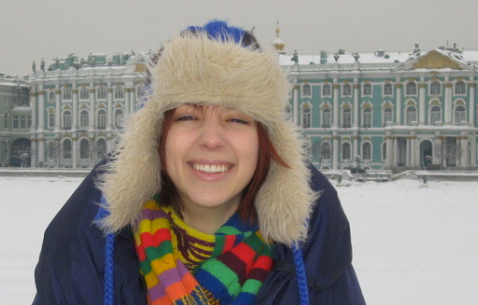 7
Russia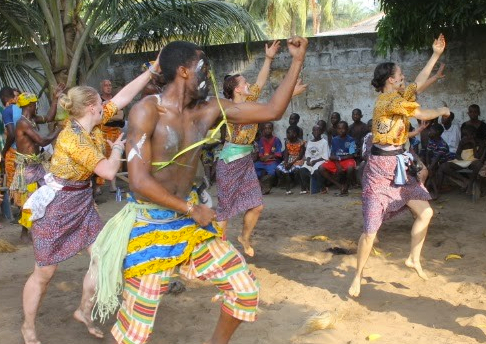 9
Ghana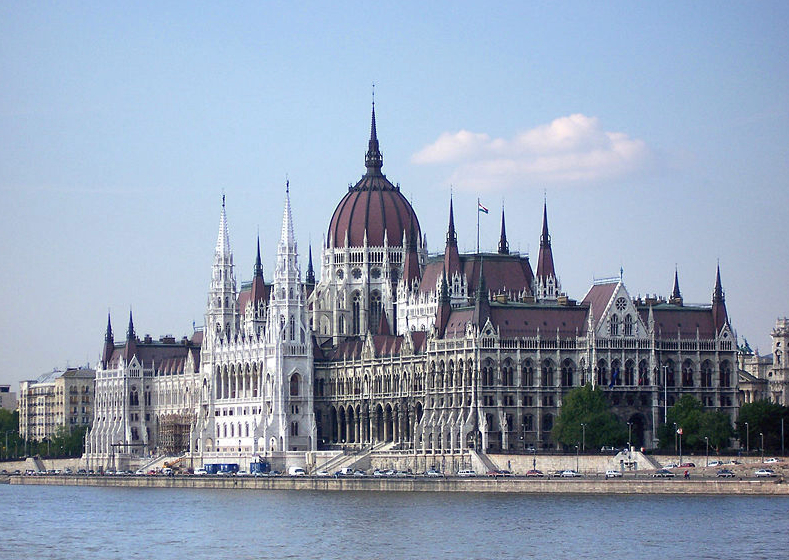 10
Hungary
Programs: 26
"The lessons I learned and realizations I experienced gave new perspective and vitality to my post college plans." A student, Wellesley College
Top Program Providers
About this Category... The organizations that manage and promote study abroad programs are referred to as study abroad providers and the Top Study Abroad Providers list highlights the ones students think are best. These third-party firms provide some of the best experiences and support for students as the reviews will attest in the Ranking of Study Abroad Providers. Rankings were calculated from the largest collection of college student study abroad reviews and tallied the student's overall experiences with their study abroad program provider.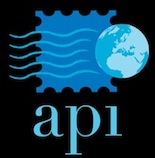 1
Academic Programs International (API)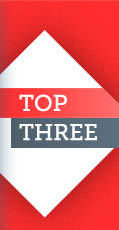 "My program directors went out of their way to make sure that everyone accomplished everything they wanted to and more while abroad." Alyssa M, University of Tampa
"The program directors wanted to us to experience Costa Rica; they told us where to hang out after class and encouraged us to practice our Spanish (whether in malls, restaurants, clubs, or with other university students)." Angela S, San Diego State University
PROVIDERS 4-10
6

CAPA International Education
Programs: 7
"The staff was always there to help you. They were enthusiastic, and really wanted you to get the most out of your experience." Lisa V, Merrimack College

AMIDEAST
Programs: 18
"The on-site staff in incredibly helpful, kind, and caring. Any problem that any of us had was taken care of promptly by the staff there." Richard M, American University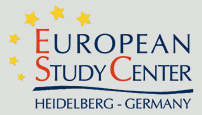 9
European Study Center
Programs: 2
"The planned excursions really enriched the experience and allowed me to travel all over the country and learn much more than I ever could have in a classroom" Ryan S, The College of New Jersey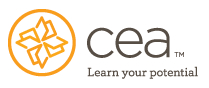 10
CEA
Programs: 21
Most Popular Program
CEA: Granada, Spain
Available in the Fall, Spring, Academic Summer and all short terms
"Program Administrators were always available. The response to e-mails was quick, and the staff members were always there for you" Jace W, Illinois State U
Top Budget-Friendly Countries
About this Category... Students rate and recommend places to get the most "bang for your buck", which Abroad101 presents as a ranking of affordable study abroad programs - Top Budget-Friendly Countries for Study Abroad.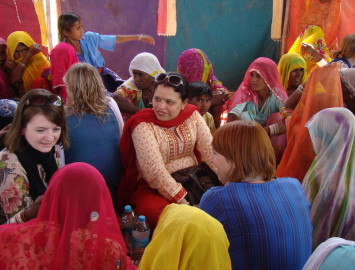 1
India
Programs: 157
Cost of Living:
Currency swings have made it expensive for students coming from India, but for those going to India, the dollar buys a lot! Student budgets in India can afford lots of dining out and don't forget more than 30% of Indians are vegetarians!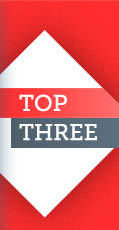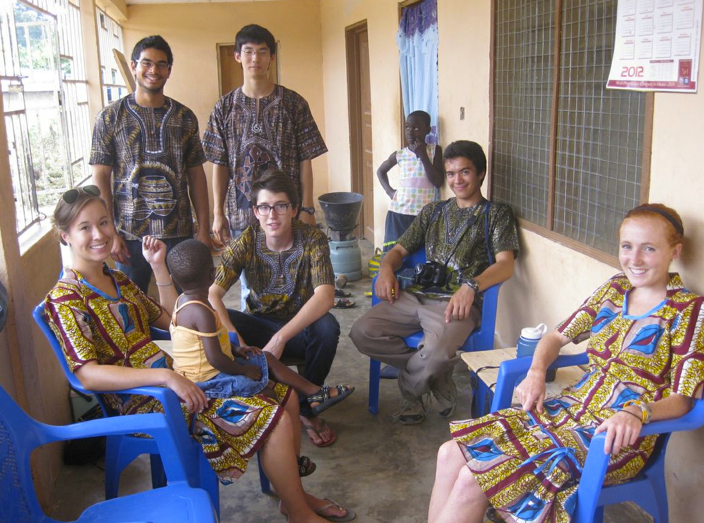 2
Ghana
Programs: 89
Cost of Living:
Ghana is a rapidly modernizing country, filled with diverse peoples and cultures. Its hot, electricity is not so abundant so it is said that life in Ghana is public as people tend to be outdoors. Students who travel here report feeling welcome and safe and recipients of lots of local hospitality.
"Ghana is a cheap place to live. Best fruit I have ever had in my life! Host families provide the food, so it is an excellent opportunity to eat local choices." Scott N, Rollins College
3

China

Programs: 409

Cost of Living:

While Beijing and Shanghai are indeed expensive cities to live in, students costs aren't so high. China also has more than 160 cities with a million people or more and the real bargains are off the beaten path as a growing number of American students are doing.

"Everything in China is really cheap!" Layla R, Howard University
COUNTRIES 4-10
4

Mexico

Programs: 288

Mexico was number one in last year's list of Budget friendly countries and as students report, its not only safer as you go further south, your dollars stretch further and further.

"Oaxaca is a cheap city to live in. There are many free activities and places to go for free." Shane A, Berea College
5

Morocco

Programs: 55

Morocco is a wonderful destination where your money goes so much further than Europe. You'll have to work for your discounts so learn a little Arabic and dress like the locals and you may even come home with money in your pocket.

"I have never eaten so well in my life :)" Emily H, The New School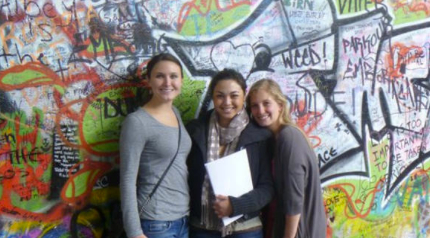 6
Czech Republic
Programs: 95
Widely recognized as one of the most beautiful cities in the world, Prague in the center of Europe is an ideal destination for students looking to do Europe on a budget.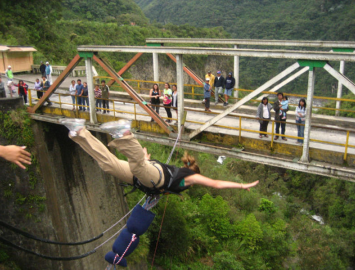 7
South Africa
Programs: 181
Food is plentiful and many students suggest learning to cook to keep on budget. The countryside is remarkable and it very affordable to hire drivers or take excursions. This isn't an Internet culture so go offline, take lots of photos for later and experience this amazing country.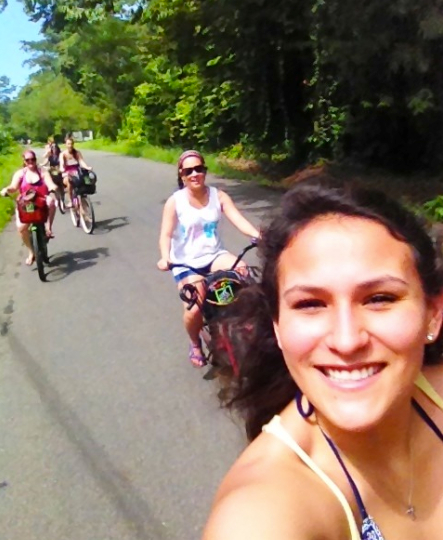 8
Costa Rica
Programs: 257
It's ranked for food, it's ranked for fun and it's ranked as kind to your wallet - AND IT NEVER SNOWS!
" I loved the way the Ticos lived, they were so free, and just enjoyed every day life" Stacie C, Stephen F. Austin State University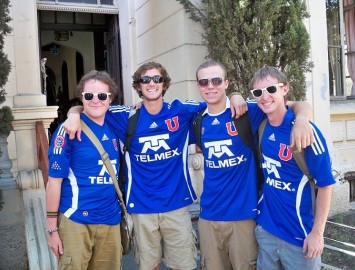 9
Chile
Programs: 119
The opposite hemisphere means Chileans ski in July and got to the beach in December and with 4,000 miles of coastline, they have a lot of beach to choose from - great skiing and mountain climbing too!
"The exchange rate is great for Americans, and the cost of living is very very low." Seamus O, University of Maine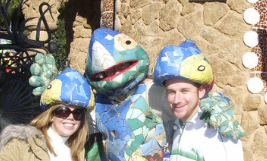 10
Spain
Programs: 631
As the top destination for study abroad, students have figured out how to do Spain on a budget. Tips include eating Tapas instead of entrees, taking the bus instead of the train and enjoying your wine before you go to the nightclubs. Europe's discount airlines serve Spain well so the rest of Europe is within reach on your budget.
Rankings FAQ
About these Rankings... This year's rankings are based solely on the results of study abroad program evaluations that have been collected by Abroad101. Abroad101 works with over 200 US Colleges and Universities to collect these evaluations.
All of the rankings were determined solely by our student reviews. We aggregated the data across several categories and applied a mathematical algorithm, which considered all of the relevant data, as well as the number of reviews. There was no voting process or priority given to any program based on payment or advertising with Abroad101; the results are the sole factors that determine which programs and locations make it onto our ranking lists and at what ranks. Note: the rankings are not based on nor do they reflect our opinions of the programs - there are obviously hundreds, if not thousands, of wonderful study abroad programs in the world and the program fit is often a very student specific matter.
When selecting programs, students should always consult with their study abroad offices and make sure that their program meets their academic requirements and are eligible for credit from their university.
A: For each category, we set a minimum number of total reviews to ensure an appropriate level of student feedback, taking into account reviews from the last 12 months.
The main consideration factor for each category is as follows
| Category | Considered Data Points |
| --- | --- |
| Top 10 Overall Programs | Overall Score |
| Top 10 Providers | Overall Score |
| Most Livable Cities | Social/Cultural Integration Scores |
| Top 10 Non-Traditional Countries | Overall Scores of countries that were not in the Top 25 countries that US students study abroad it. |
| Top Foodie Cities | Food Scores |
| Top Budget-Friendly | Cost of Living Scores |
Programs mentioned in the Cities and Countries section are representative programs in that region.
A: Abroad101 is the leading provider of study abroad evaluation software for universities. We have partnered with over 200 US universities to help collect and aggregate their student evaluations when they return. Additionally, many providers and non-partnered universities encourage students to leave feedback with Abroad101.
A: The Overall Rating score that is highlighted on our program pages reflects student responses to the following question: "What rating would you give your overall experience?" It is NOT an aggregate of all the ratings in an evaluation.