February 9, 2023
Egypt is a transcontinental country, spanning Northern Africa, the Sinai Peninsula and Southwest Asia and is bordered by the Mediterranean and Red Seas. Approximately 600 American students study abroad in Egypt each year. Egypt is one of the most heavily populated countries in Africa, with over an estimated 79 million people. Most of these people live near the Nile River and other urban areas such as Cairo and Alexandria. Egypt has some of the most famous and ancient monuments and ruins in the world. Many students choose to study abroad here every year, experiencing Egypt's historic culture.
Below you will find our list of Study Abroad programs in Egypt. It is an index to international education in Egypt listing university level study abroad, internships, volunteer and intensive language school programs oriented to American college and university students. Some pre-college and post-graduate options are also included. We invite you to read the student reviews, see the ratings scores and use this site to compare programs and understand what other students have encountered during their education abroad.
To learn more about Egypt, Visit Egypt's official travel website
Explore the Map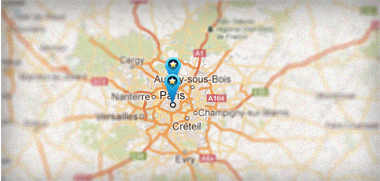 Study Abroad in Egypt - Featured Programs
DISCOVER THE WONDERS OF EGYPT
With more than 35 undergraduate and 40 graduate programs, you are sure to find the right one for you. At AUC, we offer a wide and diverse range of...
Featured Program
EF - Learn a Language Abroad - 12 World-Class Destinations
Start any Monday and study from two weeks to a whole year. See the world, experience a new culture, make friends from 100 countries – and prepare for your global future. University Credit is available available for all Intensive Courses at EF.
Study Abroad in Egypt - All Programs
Study Abroad Programs in Egypt
Find your dream Study Abroad Program in Egypt at Abroad101 and this directory of Study Abroad Programs, Rankings and Reviews.  Future students are drawn to Abroad101 for t...
KIIS: Israel & Egypt
The KIIS Israel & Egypt program is designed to give students an introduction to the rich diversity and complexities of the region through an interdisciplinary pair of ...