Europe

/

Study Abroad in Belgium
December 9, 2023
If you're considering studying abroad in Belgium, our directory is the perfect starting point to uncover programs tailored to your academic and personal interests. Belgium, nestled in the heart of Europe, is increasingly becoming a top choice for American university students. This European gem, known for its iconic Grand-Place in Brussels, centuries-old castles, and rich history, provides a mosaic of experiences – from savoring delectable chocolates and beers to engaging with the nuances of European governance.
With a population surpassing 11 million, Belgium celebrates a tapestry of French, Dutch, and German cultures. The multilingual nature of the nation reflects its diverse regions, from French-speaking Wallonia in the south to Dutch-speaking Flanders in the north and the German-speaking minority in the east.
Brussels, often regarded as the unofficial capital of the European Union, buzzes with international flair and hosts iconic sites like Manneken Pis and the Royal Palace. Venture beyond the capital, and you'll discover the medieval charm of Bruges, complete with its picturesque canals, and the vibrant art scene of Antwerp, Belgium's diamond district. Ghent tempts with its castle of the counts, while the Ardennes lures nature enthusiasts with dense forests and rolling valleys. The architectural wonder, Atomium, stands as a symbol of Belgium's scientific prowess and post-war resurgence.
Belgium's allure isn't limited to its educational prowess. As you engage in academic pursuits, the nation invites you to explore its vast landscapes, from the sandy shores of the North Sea to the bustling festivals celebrating everything from music to comics. Belgium's blend of time-honored European traditions and contemporary dynamism ensures a rich, immersive experience.
Our directory spans a wide range of study abroad options in Belgium – from comprehensive university-led courses to internships and volunteer initiatives. Delve into student reviews, evaluate ratings, and compare programs to find that perfect fit for your European adventure! Whether you're eyeing a brief summer program or a more extensive semester- or year-long excursion, our directory stands ready to guide you. Dive deep into Belgium's multifaceted heritage, enrich your academic journey, and create memories etched in time.
To learn more about Belgium, feel free to check out Belgium's Official Tourism Website.
Explore the Map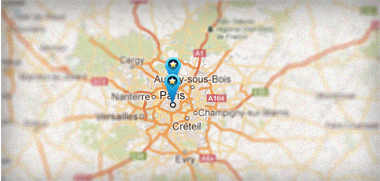 Study Abroad in Belgium - Featured Programs
EF - Learn a Language Abroad - 12 World-Class Destinations
Start any Monday and study from two weeks to a whole year. See the world, experience a new culture, make friends from 100 countries – and prepare for your global future. University Credit is available for all Intensive Courses at EF.
Study Abroad in Belgium - All Programs
Semester at Sea Study Abroad: Make the World Your Campus
Program Announcement:
Apply now using the code "Abroad101" to waive your $50 application fee!
Learn More
Semester at Sea is the only study abroad program of its kind in the world. Using a ship as our floating campus, Semester at Sea's around-the-world and regional itineraries...
EuroScholars: Leuven - Leuven University
The program is especially designed for undergraduate (Honors) students from US / Canadian institutions who are interested in discovering their potential for a research car...
Featured Program Providers