Europe

/

Study Abroad in Hungary
September 29, 2023
Hungary, a land of historic grandeur and artistic expression, is a European nation that offers a rich tapestry of culture, architecture, and natural beauty. Nestled in the heart of Central Europe, Hungary's heritage is a fusion of centuries-old traditions and contemporary innovation.
With a population that exudes the warmth of Central European hospitality, Hungary stands as a bridge between East and West, embracing influences from both sides of the continent. The capital city, Budapest, serves as a vibrant center that encapsulates the nation's essence, featuring historic thermal baths, stunning architecture, and the timeless allure of the Danube River. Budapest not only boasts a rich cultural scene but also offers a diverse range of academic opportunities and experiences for international students.
The city's landscape seamlessly marries history and modernity, allowing you to wander from the historic Buda Castle District, with its medieval charm and panoramic views, to the modern Pest side, hosting contemporary galleries, theaters, and bustling markets.
Hungary has become an increasingly popular destination for international students, drawn by its renowned universities, rich cultural heritage, and lively student life. Learning and engaging in Hungary's academic environment become immersive experiences. The allure of Hungary's academic offerings extends beyond the classroom to its vibrant cafés, historical landmarks, and the welcoming embrace of its people.
Safety and convenience are hallmarks of Hungary's urban life. The city's efficient public transportation system, low crime rate, and well-preserved historical sites provide a secure environment for students and travelers. Nevertheless, it's important to stay informed about local guidelines, respect cultural norms, and exercise the same level of caution as in any European city.
Beyond the city limits, Hungary unveils a captivating array of landscapes and historical sites. From the romantic allure of Lake Balaton, Central Europe's largest freshwater lake, to the medieval charm of Eger with its castle and thermal baths, from the picturesque village of Hollókő to the tranquil beauty of the Danube Bend, Hungary showcases a diverse range of natural and cultural treasures.
The Danube River, winding through Hungary, has long been a lifeline for the nation, shaping its history and trade routes. Today, the river offers opportunities for scenic cruises, revealing the stunning architecture that lines its banks and the harmonious blend of Buda and Pest.
Hungary is more than a destination; it's an intellectual and cultural adventure. As you embark on your academic journey, let the country's rich heritage and stunning landscapes be your guide, revealing a world where history and progress harmoniously coexist.
Here, you'll find a compilation of Study Abroad and Exchange programs in Hungary. This collection presents various opportunities tailored to college and university students, ranging from specialized coursework to internships and cultural exploration. We encourage you to explore student reviews, compare programs, and set a course for an enriching Hungarian experience.
For a deeper exploration of Hungary's treasures, we invite you to discover the Official Hungary Tourism Portal.
Explore the Map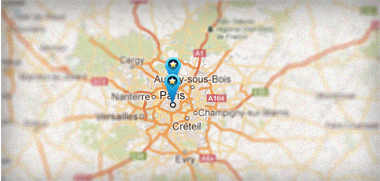 Study Abroad in Hungary - Featured Programs
EF - Learn a Language Abroad - 12 World-Class Destinations
Start any Monday and study from two weeks to a whole year. See the world, experience a new culture, make friends from 100 countries – and prepare for your global future. University Credit is available for all Intensive Courses at EF.
Study Abroad in Hungary - All Programs