Africa

/

Study Abroad in Ghana
September 21, 2023
Ghana, the land of vibrant cultures, ancient empires, and the majestic Volta River, has a storied history that spans centuries, making it a captivating destination for those seeking to explore its rich heritage. This West African nation blends its historical roots with a dynamic modern identity, creating a multi-dimensional tapestry of experiences and traditions.
With a population of over 30 million, Ghana stands as one of West Africa's most populous countries. The capital city, Accra, pulsates as the heart of the nation, offering a blend of bustling markets, historic forts and castles, and the timeless allure of the nearby Cape Coast and Elmina castles, which bear witness to Ghana's history in the transatlantic slave trade. Accra's urban landscape is complemented by its role as an educational and cultural center, providing a range of academic institutions and diverse prospects for international students.
Accra reflects a fusion of old and new, where one can journey from the Jamestown district, filled with colonial-era architecture and lively art scenes, to the modern neighborhoods that house contemporary galleries and performance spaces.
While the number of American students opting for study abroad programs in Ghana might not be as high as in some regions, those who do choose to explore this African gem discover themselves immersed in a vibrant linguistic and cultural milieu. Learning local languages, engaging with communities, and delving into African studies become immersive experiences. The allure of Ghana's academic offerings lies not only in textbooks but in the pulsating rhythm of its markets, the history etched into its forts, and the hospitality of its people.
Safety remains a primary concern for international students and travelers alike. Over recent years, Ghana has made commendable strides in enhancing safety for visitors and students. While Accra and major tourist destinations generally offer a safe environment, it's crucial for students to stay informed about travel advisories, respect local customs, and exercise the same sensible precautions as they would in any unfamiliar place.
Beyond Accra, Ghana unveils a panorama of diverse landscapes and historical landmarks. From the Ashanti Kingdom's regal heritage in Kumasi to the vibrant cultural festivals of the northern regions, from the pristine beaches of Busua to the lush rainforests of Kakum National Park, Ghana epitomizes variety and history.
The Volta River stands as a lifeline for Ghana, nurturing its societies and cultures for generations. Today, it serves as a vital resource for the country while providing a serene backdrop for river cruises, offering glimpses of traditional villages and picturesque scenery.
Ghana isn't just a destination; it's an expedition of discovery. As you embark on your academic journey, allow the land of kente cloth and ancient empires to be your guide, illuminating a world where the past intertwines with the vitality of the present.
In the following section, you'll find an array of Study Abroad and Exchange programs in Ghana. This compilation showcases a diverse selection of opportunities tailored to American college and university students, ranging from specialized coursework to internships and community engagement initiatives. We encourage you to peruse student reviews, compare programs, and set a course for an enlightening Ghanaian adventure.
For a rewarding journey through Ghana, we invite you to explore the Official Ghana Tourism Portal..
Explore the Map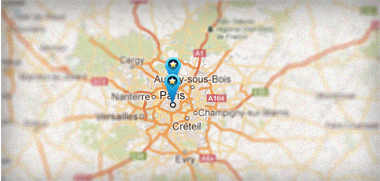 Study Abroad in Ghana - Featured Programs
EF - Learn a Language Abroad - 12 World-Class Destinations
Start any Monday and study from two weeks to a whole year. See the world, experience a new culture, make friends from 100 countries – and prepare for your global future. University Credit is available for all Intensive Courses at EF.
Study Abroad in Ghana - All Programs