Study Abroad in Nicaragua
January 31, 2023
Study Abroad in
Nicaragua
Nicaragua, located in Central America, is the largest country in this region. Nicaragua neighbors two countries, Costa Rica and Honduras, and two bodies of water, the Pacific ocean to the west and the Caribbean Sea to the east. The capital city of Managua is home to a quarter of the Nicaraguan population, with the entire population of Nicaragua hovering around six million people. The culture in Nicaragua reflects many different ethnicities, including indigenous tribes from Europe, Africa, Asia, and the Middle East. The main language spoken in Nicaragua is Spanish, although you are sure you hear different tribes speaking their respective languages.
Explore the Map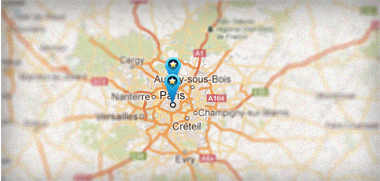 Study Abroad in Nicaragua - Featured Programs
EF - Learn a Language Abroad - 12 World-Class Destinations
Start any Monday and study from two weeks to a whole year. See the world, experience a new culture, make friends from 100 countries – and prepare for your global future. University Credit is available available for all Intensive Courses at EF.
Study Abroad in Nicaragua - All Programs
SUNY Geneseo: El Sauce - Humanities Course
The course will be based in El Sauce, the site of Geneseo's service learning initiative.  The students will have the opportunity to study the texts of Humanities II in an ...
Amigos de las Americas - Gap Year Programs
High school graduates up to the age of twenty-five are invited to participate in a Gap semester or Gap year program with AMIGOS in Nicaragua or Ecuador. Experience full c...