Study Abroad in Gap Year Abroad
September 30, 2023
Study Abroad in
Gap Year Abroad
In the university world they call it a sabbatical, for students who need a pause between high school and college, the term is Gap Year. For a growing number of American students, a Gap Year Abroad is a chance to can help you learn and appreciate a culture outside of the United States. It can better prepare you for college or boost your future employment potential and just help you grow up. It can also give you the time and experience to make tough decisions, like what you truly want to study or what career to pursue and that makes Gap Year a worthwhile investment to some. There is a common misconception that a Gap Year is a year off, but for students who aren't quite sure of what they want, but know they want something different, we suggest contacting a Gap Year Abroad provider to help connect you with an engaging and rewarding experience overseas. Providers listed on this curated directory are committed to offering Gap Year Abroad programs. There are other options available from many standard study abroad providers, we suggest you also look at our general directory of Gap Year Abroad Programs. You might also want to refer to the Gap Year Association for further background on the benefits of Gap Year and potential problems to avoid.
Explore the Map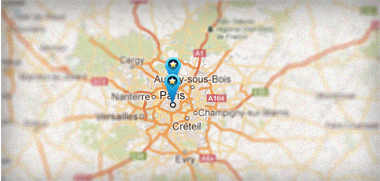 Study Abroad in Gap Year Abroad - Featured Programs
EF - Learn a Language Abroad - 12 World-Class Destinations
Start any Monday and study from two weeks to a whole year. See the world, experience a new culture, make friends from 100 countries – and prepare for your global future. University Credit is available for all Intensive Courses at EF.
Study Abroad in Gap Year Abroad - All Programs