Europe

/

Study Abroad in Ireland
September 25, 2023
If you're envisioning an extraordinary study abroad experience, Ireland welcomes you through our comprehensive directory of Study Abroad programs. A land of ancient legends, modern innovation, and breathtaking landscapes, Ireland offers American university students a unique blend of academic excellence and cultural exploration.
With a population of over 4.9 million, Ireland is a country where history and progress intertwine seamlessly. As a hub for technology and creativity, Ireland's influence extends from literature to cutting-edge research. Its distinguished universities offer a nurturing environment for academic growth, featuring a diverse range of courses delivered in both English and Irish, providing students with a truly global learning experience.
Our directory of Study Abroad programs in Ireland is thoughtfully designed to cater to the aspirations of American college and university students. From comprehensive university courses to hands-on internships, community-engaged volunteer opportunities, and immersive language studies, our offerings encompass a wide spectrum. For those seeking educational journeys beyond the conventional timeline, we've curated unique options that seamlessly align with diverse ambitions.
From the charming streets of Dublin, echoing with literary history, to the rugged landscapes of the Wild Atlantic Way, Ireland effortlessly blends its ancient folklore with modern vibrancy. The countryside whispers tales of ancient kingdoms, while the aroma of freshly baked soda bread and the sound of traditional music beckon you to immerse yourself fully.
Embrace the opportunity to immerse yourself in one of the world's esteemed education systems. Beyond academics, Ireland invites you to embark on a sensory adventure — from sipping a perfectly poured pint of Guinness in a cozy pub to marveling at ancient castles perched atop lush hills, or taking in the captivating views along the Cliffs of Moher.
With thriving sectors encompassing everything from tech to pharmaceuticals, Ireland opens doors to exceptional networking platforms and industry insights. Whether your passion lies in computer science or creative arts, our directory of Study Abroad programs in Ireland is meticulously curated to help you find an experience that resonates with your aspirations and ignites your curiosity.
Embark on an academic and cultural journey that Ireland offers, where each day presents a rich tapestry of experiences, growth, and cherished memories. As you navigate your academic path against the backdrop of Ireland's breathtaking landscapes, you'll broaden your horizons, establish meaningful cross-cultural connections, and craft stories that will stay with you for a lifetime.
For an in-depth exploration of Ireland's offerings for global students and travelers, Ireland's Official Tourism Website is a valuable resource. Embark on this transformative journey today. By choosing to study in Ireland, you're not just selecting an academic destination, but immersing yourself in a captivating blend of history, innovation, and cultural richness. Chart your course for Ireland and let your unique academic narrative unfold on the Emerald Isle!
We also suggest you consider checking study abroad programs in Northern Ireland.
Explore the Map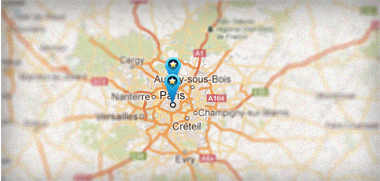 Study Abroad in Ireland - Featured Programs
EF - Learn a Language Abroad - 12 World-Class Destinations
Start any Monday and study from two weeks to a whole year. See the world, experience a new culture, make friends from 100 countries – and prepare for your global future. University Credit is available for all Intensive Courses at EF.
Study Abroad in Ireland - All Programs