September 27, 2023
Panama, a bridge between two oceans and cultures, is a country that offers a blend of historical significance, biodiversity, and a modern urban scene. Situated in Central America, Panama's essence is defined by its iconic canal, diverse ecosystems, and a rich blend of indigenous and Spanish heritage.
With a population that reflects the warmth and diversity of Central American culture, Panama stands as a testament to the coexistence of tradition and progress. The capital city, Panama City, serves as a dynamic hub that encapsulates the nation's essence, featuring a striking skyline, historic districts, and the timeless allure of the Panama Canal. Panama City not only showcases a blend of history and innovation but also provides a range of academic opportunities and diverse experiences for international students.
The landscape of Panama is a canvas of natural wonders, allowing you to transition from the lush rainforests of the Darien Gap to the stunning beaches of the San Blas Islands, from the coffee plantations of Boquete to the captivating biodiversity of the Bocas del Toro archipelago.
Panama has gained prominence as a destination for international students, drawn by its strategic location, economic growth, and the opportunity to study topics related to biodiversity, sustainable development, and maritime affairs. Learning and engaging in Panama's academic environment become both intellectually enriching and culturally enlightening. The allure of Panama's academic offerings extends beyond the classroom to its diverse ecosystems, indigenous cultures, and the warmth of its people.
Safety and cultural exploration are integral to Panama's appeal. The country's diverse cultural landscape, emphasis on hospitality, and status as a regional hub provide a secure environment for students and travelers. However, it's important to stay informed about local guidelines, respect cultural norms, and practice responsible tourism.
Beyond the cities, Panama unveils an enchanting array of landscapes and natural wonders. From the Emberá villages deep within the rainforest to the historic fortresses of Portobelo, from the highland trails of El Valle de Antón to the Panama Canal's Miraflores Locks, Panama's diversity extends to its geography and cultural experiences.
The Pacific Ocean and the Caribbean Sea, hugging Panama's coastlines, have been lifelines for the country's trade, culture, and maritime heritage. The seas offer opportunities for beach relaxation, water sports, and exploration of coral reefs and marine life.
Panama is more than a destination; it's a journey through history, biodiversity, and cultural exchange. As you embark on your academic adventure, let the country's natural beauty, historical significance, and warm culture guide you, revealing a world where tradition and modernity harmoniously coexist.
Here, you'll find a compilation of Study Abroad and Exchange programs in Panama. This collection offers various opportunities tailored for college and university students, ranging from specialized coursework to internships and cultural exploration. We encourage you to explore student reviews, compare programs, and set a course for an enriching Panamanian experience.
For a deeper exploration of Panama's treasures, we invite you to check out the Official Panama Tourism Portal.
Explore the Map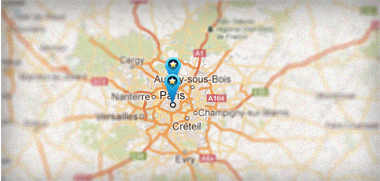 Study Abroad in Panama - Featured Programs
EF - Learn a Language Abroad - 12 World-Class Destinations
Start any Monday and study from two weeks to a whole year. See the world, experience a new culture, make friends from 100 countries – and prepare for your global future. University Credit is available for all Intensive Courses at EF.
Study Abroad in Panama - All Programs