Study Abroad in Australia
September 28, 2023
Study Abroad in
Australia
If you're considering studying abroad in Australia, our directory of Study Abroad programs can help you find the perfect match for your academic and personal goals. Australia, an increasingly popular study abroad destination for American university-level students, attracts approximately 10,000 students each year. Its strategic Southern Hemisphere location and proximity to Asia make it an ideal gateway for regional exploration.
Home to a diverse population of around 25 million and the world's 13th largest economy, Australia offers a unique blend of Indigenous and migrant cultures. With beautiful beaches, unique wildlife, and vibrant cities, as well as the largest coral reef in the world, the Great Barrier Reef, Australia has much to offer students.
Our directory, designed specifically for American college and university students, features a range of options, including university-level study abroad programs, internships, volunteer opportunities, and language courses. We also provide pre-college and post-graduate options. We encourage you to read student reviews, check ratings scores, and compare programs to learn about other students' experiences abroad.
Australia's friendly population and diverse landscapes, from bustling cities like Sydney and Melbourne to natural wonders such as the Great Barrier Reef and the Outback, create an ideal environment for studying. The country's thriving arts, sciences, and business sectors offer unique opportunities for students interested in these fields.
Many study abroad program providers have strong connections to industries, offering invaluable networking opportunities and hands-on experience. Whether you're seeking a short-term summer program or a semester- or year-long adventure, our directory will help you find the best option for your needs.
Embark on a transformative journey by studying abroad in Australia, and create memories that will last a lifetime!
To learn more about Australia, feel free to check out Australia's official website.
Explore the Map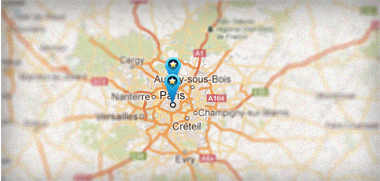 Study Abroad in Australia - Featured Programs
EF - Learn a Language Abroad - 12 World-Class Destinations
Start any Monday and study from two weeks to a whole year. See the world, experience a new culture, make friends from 100 countries – and prepare for your global future. University Credit is available for all Intensive Courses at EF.
Study Abroad in Australia - All Programs