About Abroad101
Abroad101 is the first and largest study abroad review website. Focusing on American college students looking for a semester or term abroad, this innovative platform connects past and future students, parents and advisors, and program providers through its market-leading online evaluation tool. As a result, the Abroad101 directory of study abroad programs is the most comprehensive database in the field today.
About StudentUniverse
StudentUniverse is is the world's leading travel booking site for students that offers unique pricing and terms on flights, hotels and tours. Our unique pricing and terms are negotiated specifically for students, and some deals are also available for 18-25 year olds, through contracts with dozens of world-class partners and more than 70 airlines worldwide. StudentUniverse's Travel Services department manages bookings for groups of 10 or more. Learn more at www.studentuniverse.com.
The Awards
About these rankings... hese rankings are based on content extracted from many thousands of student reviews collected on Abroad101 in 2014. Many factors contributed to the final calculated rankings, including ratings given by students, number of reviews available, and advisor approval of reviews. In the 2014 rankings process, 1,472 different programs received reviews meaning that some great programs many not have received a review. Also remember that rankings are only an indicator of quality, not a measure of quality; please keep this in mind when searching for a program. Also consider that a number of colleges have their own approved programs and evaluation process, so be sure to consult your study abroad office or advisor before making any decisions. Enter your home school in the search box above for more information those programs and policies. If you studied abroad and haven't left a review yet, you are always welcome to submit a new review. You can also see the 2012 and 2013 Study Abroad Rankings as reference. Enjoy!
The Top 10+ Study Abroad Programs
About this Category... Students rate the best of the best resulting in The Top 10+ Student Abroad Programs. Thousands of programs reviews of were compiled and analyzed to form the best study abroad program list for 2014. The Study Abroad Rankings from Abroad101 were calculated from the largest collection of college student reviews and tallied the student's overall, academic, cultural, and administration experiences with their study abroad program.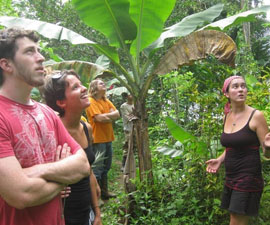 1
Sol Education Abroad: Heredia - Latin University of Costa Rica
Location: Heredia, Costa Rica
Provider: Sol Education Abroad
Held on the campus of Latin University of Costa Rica with a familiar campus setting in a college town, this program blends the best of an American college experience with the excitement of being in another country and doing it all in Spanish.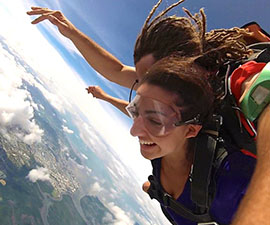 2
The Education Abroad Network (TEAN): Gold Coast - Bond University
Location: Gold Coast, Australia
Provider: The Education Abroad Network (TEAN)
Spend a semester in one of the most beautiful parts of the world, plus Bond University is the only university in Australia with an academic calendar similar to that of the US. TEAN adds amazing housing options, including off-campus beachfront apartments or housing adjacent to campus.
"An Experience of a Lifetime, I feel much more independent, able to adapt to different situations with greater ease, and I gained friends across the world " Rachel L - University of Maryland - College Park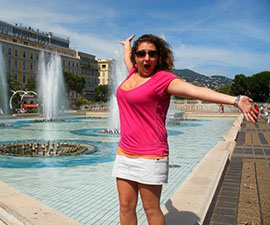 3
American College Dublin
Location: Dublin, Ireland
Provider: Direct Enrollment
ACD is located in the historic center of Dublin within walking distance of the best of the city's cultural amenities. The College appreciates that studying in Ireland is not just about the classes; it is also about experiencing the culture of Dublin and Ireland.
"Every day was new education, new experiences, new memories!" Chelsie C, Fairleigh Dickinson University

PROGRAMS 4+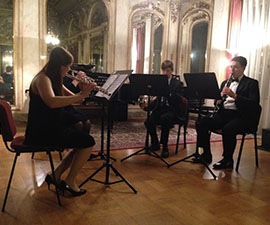 4
IES Abroad: Programs in Vienna
Location: Vienna, Austria
Provider: IES Abroad
IES Abroad's European Society & Culture Program and Semester Music Program offer students extensive curriculum, hands-on approach, and rich experience in Vienna, a city long associate with classical Music.
"My joy came from the constant high of new experiences, and every cultural barrier became an exciting new challenge to overcome." Zach H, University of Hartford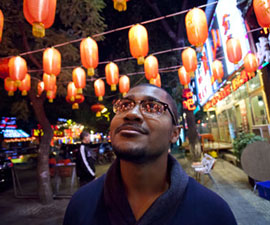 5
Loyola University Chicago: The Beijing Center
Location: Beijing, China
Provider: Loyola University Chicago
The Beijing Center for Chinese Studies offers unparalleled immersion opportunities and excursions throughout China. Students select an appropriate level of Mandarin and choose from courses taught by scholars from China's leading universities and institutes.
"This was the most rewarding experience of my life. It changed my heart forever. Being in China for 4 months made me realize I could do absolutely anything" Maggie R, Elon University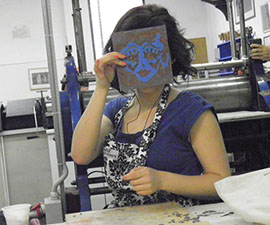 6
Santa Reparata International School of Art: Florence
Location: Florence, Italy
Provider: Direct Enrollment
SRISA offers programs in Fine Art, Design, Liberal Arts, Italian Language, plus Internships. All classes, with the exception of Italian, are taught in English on the campus located in the heart of famous Florence.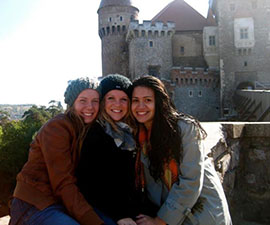 7
Northwestern College: Romanian Semester Program
Location: Lupeni, Romania
Provider: Northwestern College
Small and very unique program in a unique destination where students combine their studies with experiential education and service-learning among local young people plus cultural excursions, a mountain backpacking trip, and home stays with Romanian families.
"I learned that problem-solving is a very important life skill, and that living in community is the best way to live a good life" Geneva K, Gordon College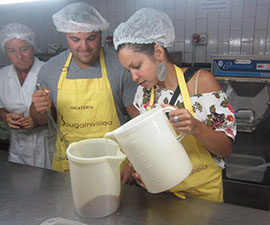 8
Sant'Anna Institute: Sorrento
Location: Sorrento, Italy
Provider: Direct Enrollment
Sant'Anna Institute believes students will enrich their collegiate experience by immersing themselves in Italian language and culture and do so with young people from all over the world.
"Sorrento is beautiful and I think it is the perfect place to study abroad, being smaller than the main cities, you get to know the culture better." Kelsey H, Gustavus Adolphus College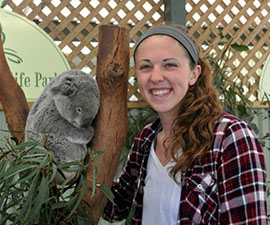 9
University of New South Wales: Sydney
Location: Sydney, Australia
Provider: Direct Enrollment & Exchange
UNSW is a world-class university, ranked in the Top 50 overall and very accommodating to short-term study abroad students offering both city and beach life mixed with challenging classes and a very international student body.
"I came home with a confidence and excitement that can only truly be gained through experience and getting out of your comfort zone!" Emma F, University of Colorado - Boulder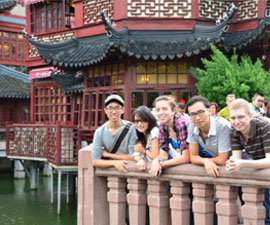 10
Alliance for Global Education: Shanghai - International Business in China
Location: Shanghai, China
Provider: Alliance for Global Education
The International Business program offers Chinese language, international business, and economic development courses in Asia's financial center, enhanced with trips and activites to explore China's rapidly changing business environment.
"I thought culture shock would affect me negatively, but on the contrary, I loved the experience." Fran D, Rollins College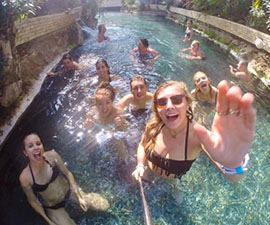 11
Duke in Istanbul
Location: Istanbul, Turkey
Provider: Duke University
Duke in Istanbul, based at the strikingly beautiful campus of Boğaziçi University, introduces cultural, historical and religious issues emerging at the intersection of Europe and the Middle East.
"The educational experience was wonderful. I loved learning the language and history of where we were studying." Liz C, Duke University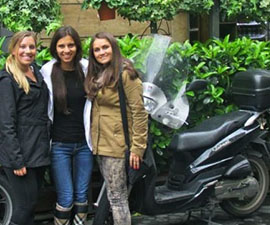 12
CEA: Rome, Italy
Location: Rome, Italy
Provider: CEA
Imagine studying art history as you gaze up at the Sistine Chapel, or learning about world religions just a few blocks from the Vatican. Oh, and then there's the food...
"You amaze yourself that you're able to live on your own in a foreign country without knowing the native language for months." Nick T, University of Arizona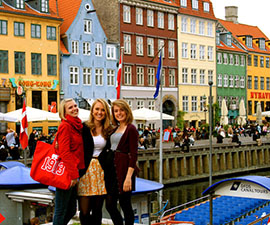 13
DIS - Danish Institute for Study Abroad: Copenhagen
Location: Copenhagen, Denmark
Provider: DIS
DIS offers academically challenging courses taught in English. Students build their own curriculum from a great spectrum of majors, each taught through a European lens, reinforced with course-integrated study tours that take you to academically inspirational destinations across Europe.
"A great experience in one of the happiest countries in the world" Jordan S, Wellesley College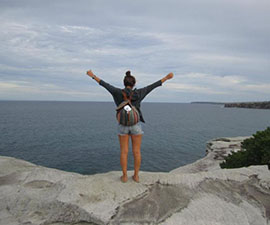 14
CAPA International Education: Sydney Study or Intern Abroad
Location: Sydney, Australia
Provider: CAPA International Education
Students learn how Sydney relates to the Pacific Rim and in turn the rest of the world through studies both inside and outside of the classroom with dynamic, engaging internship placements.
"A perfect placement, I was published on my first day of work. My internship abroad experience liberated me to become an independent journalist." Sierra G, University of Kansas
Most Livable Cities
About this Category... Students rate and recommend places where they feel like a local while studying abroad. The most livable cities list is a ranking of study abroad destinations where American college study abroad students state how easily they integrate into daily life. These top social and cultural study abroad destinations will have you feeling acclimated in no time!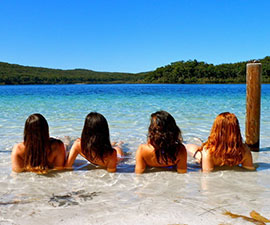 1
Gold Coast
Programs: 23
With 35 miles of coastline and a vibrant tourist trade, Gold Coast is literally 'famous for fun.' Throw in a couple of pretty good universities and that's why this city in south east Queensland tops on our list for most livable cities.
'It was easy to live on a student's budget in the Gold Coast. The easy access to public transportation pretty much anywhere in the Gold Coast made traveling around very cheap. Also, once you took the bus or tram 9 times that week, all other trips were free!!' A Student, University of Pittsburgh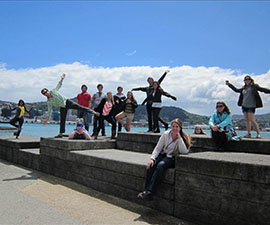 2
Wellington
Programs: 27
Wander 'Windy Welly' when the local market is in full-swing and you'll know why so many students fall in love with this quirky city. Frequent the bohemian cafes, or take in local Maori history at the world-renowned Te Papa Tongarewa and you'll see why life in Wellington is so nice.
'My host country became like my home country, and my friends became family. The breathtaking views alone are enough to leave a poet with a lifetime of imagery.' Christine C, Towson University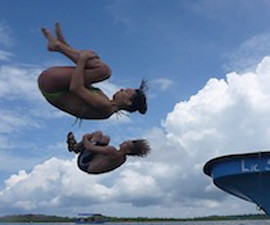 3
Heredia
Programs: 18
Costa Rica's verision of a college town, Heredia has both international and local students alike bring a unique personality to the town. If you want to get out, day or night, an affordable, quick and safe 40-minute bus ride brings students to San Jose, the nearby capital and cultural center of Costa Rica.
' I gained a greater appreciation for love and family from being immersed in such a close knit and loving culture.' Meghan H, Western Kentucky University

CITIES 4-10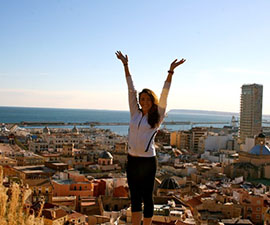 4
Alicante
Programs: 23
Alicante, or Alacant, a historic Mediterranean port on the Costa Blanca where you're likely to catch some American students out for an evening stroll along Spain's loveliest promenade, or in the colorful quarter of Barrio de la Santa Cru as they enjoy Spain's fastest growing city.
'I did feel very integrated to the culture and made lots of international friends from other parts of Europe especially and of course the American students. Making friends was not an issue or finding things to do...' Kimberly D, Portland State University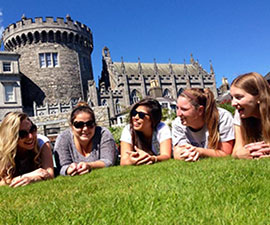 5
Dublin
Programs: 118
Greater Dublin is home to one third of the Irish population and Cultural heart of the 'Emerald Isle' It is also a modern city and center of education and the arts, Dublin has more green spaces per square kilometer than any other European capital! That's why student put the 'Fair City' on our livable list, year after year after year.
'Night life is phenomenal, and the country is small enough to have every significant sight within a short bus ride at most.' Stephen A, University of Minnesota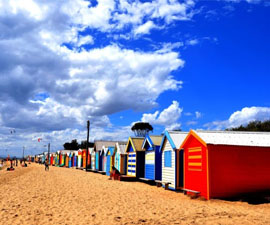 6
Melbourne
Programs: 65
Consistently ranked as one of the world's most livable cities and known as Australia's 'cultural capital' and with a large international population it's no wonder Melbourne is back on our list.
'Yes, but because I went out and engaged in the culture. My joining of a church and making friends that way truly helped.' Jessie G, Trinity University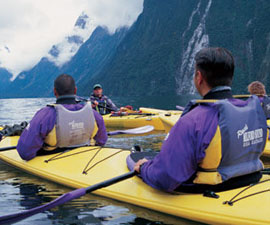 7
Dunedin
Programs: 15
Known as New Zealand's college town, Dunedin is home to the oldest university in New Zealand, the University of Otago - established in 1869, the city literally grew around the university as 20,000 of the 120,000 residents are students
'I had a fabulous time learning to navigate around New Zealand, fully embracing my outdoorsy side, making new friends, gaining confidence travelling alone.' A student, Middlebury College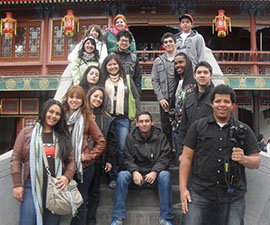 8
Beijing
Programs: 156
As the political and cultural capital of China, Beijing attracts people from all over the country, and increasingly all over the world. While there is lots of hustle and bustle and everyone seems to know where they are going, help is at every corner.
'The best advice: 'walk confidently, even if you don't know where your going.' I felt very safe even into the late hours of the night, although I didn't go out of my way into sketchy places.' Jason B, Arizona State University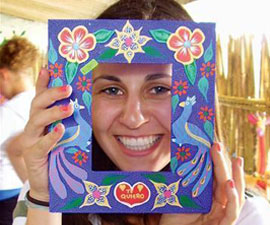 9
Oaxaca
Programs: 17
Oaxaca, Mexico is a safe oasis in the very south of Mexico, a highland city surrounded by lush mountains and indigenous villages. Founded in 1526, Oaxaca is one of the most unique colonial cities in Mexico with a pre-Hispanic past of the area which includes the many ruins surrounding the city.
'The greatest benefits were experiencing the city life of Oaxaca and the beautiful natural landscape of Hierve El Agua and Puerto Escondido, a nice fusion of city and nature ' Simon D, The College of Wooster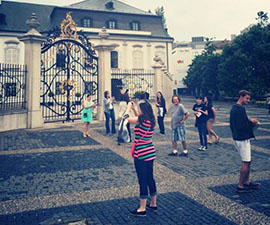 10
Bratislava
Programs: 6
Bratislava is the capital and largest city of Slovakia and with half a million residents, is a lot more relaxed and managable than neaby Prague. The city does have an old-town European charm, easy to navigate with nice restaurants, pubs, and a wide range of music, call it mini-Prague!
'Slovakia was very cheap for everything. Italy and Hungary got to be a little more expensive, especially in tourist areas.' Jared B, Stephen F. Austin State University
Top Foodie Cities
About this Category... Students rate and recommend places for the best food while on study abroad programs. The 'Top Foodie Cities' ranking identifies the cities where students would find the best food, both in markets, at their dorms or home stays or while out on the town. Some of Best Study Abroad programs for food lovers are in these study abroad locations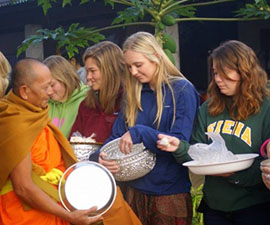 1
Chiang Mai
Programs: 25
Thai food is popular worldwide, so why not go to the source! This year students rave the cuisine in Thailand and it's way of mixing sweet, salty, sour and bitter tastes which balance together to give that distinctive taste of Thailand.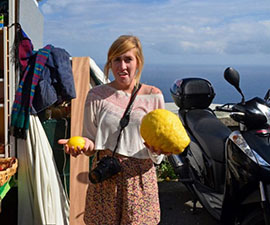 2
Sorrento
Programs: 6
Average Food Experience:
This relaxed town on the Amalfi Coast, Italy's "Coast with the most" is known for its fresh markets with abundant citrus fruit, wine, nut and olives. A draw for tourists and students alike, especially those interested in the hospitality field.
"My appreciation for Italian food has gone through the roof." Antonio S, University of Notre Dame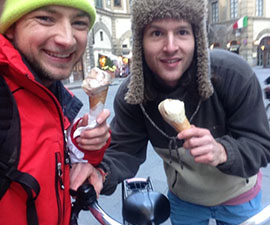 3
Florence
Programs: 186
Average Food Experience:
Florence is the heart of Tuscany and Tuscan food is known to be simple and abundant with local produce, mellow cheeses and grilled meats and especially white beans as the staple. Florence is one of the most popular study abroad destinations and from the reviews, food is a big part of the attraction.
"The food does not get better than Italy!" Dylan N, The University of Texas at Austin

CITIES 4-10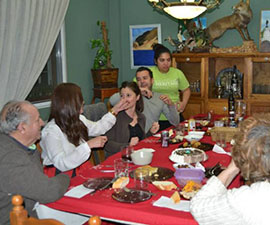 4
Madrid
Programs: 128
Known as a gastronomic paradise because of it's incredible choices of food to eat and wine to drink, Spain's capital has it all, from small portion Tapas to full course meals, a capital of amazing food!
"Even as a vegetarian coming into a very meat- and fish- centered diet in Spain, I loved the food during my stay, both at home and out and about." Savannah C, University of Iowa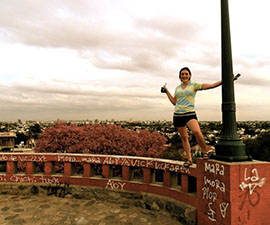 5
Cordoba
Programs: 26
The traditional dishes of Cordoba have been greatly influenced by Italian and Spanish cuisine, not surprising when you discover that many Argentineans are originally of European descent. Argentinian take pride in their world famous "asados" (char grilled meat), pasta and the Argentinean empanadas - who can argue?
"I am a vegetarian, which may seem strange since Argentina is known for loving meat, but my host mom made great food, and there were other options when going out to eat." Bethany K, Morningside College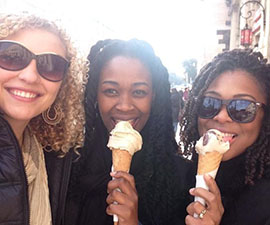 6
Milan
Programs: 55
Milan is the largest of the three of the Top 10 Foodie cities in Italy and according to student comments it's 5 STARS every day!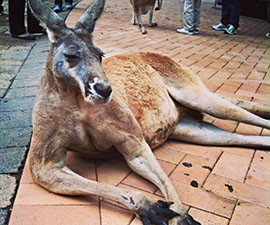 7
Gold Coast
Programs: 23
Your first thought of Gold Coast is beaches and natural beauty, but all those visitors gotta eat. According to one guide, there are 965 restaurants in Gold Coast, odds are you'll find an American student in one of them.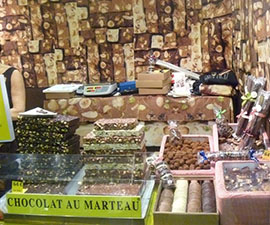 8
Aix-en-Provence
Programs: 35
In the top food cities every year, Aix is a true culinary gem. Cafes once frequented Cézanne and Hemingway are now popular hangouts for the creative study abroad students, others find hidden delights in the back street boulangeries.
"French baguettes and cheese + all of the fresh foodstuffs from the market are what you dream of. Lunch is the big meal in France and you might be hungry if you're on a budget. " Kevin Y, Cornell University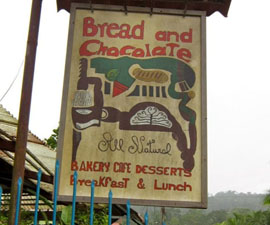 9
San Jose
Programs: 132
Local ingredients make Costa Rican cuisine so attractive and so affordable. Fresh fruit like no other place in the world: in drinks, on salads, mixed in Casado is just the beginning, a seafood paradise as well with fresh catches from the Caribbean and Pacific.
"All the food was fresh and while I thought I would never want to eat beans and rice again I truly miss it." Caitlyn T, University of Memphis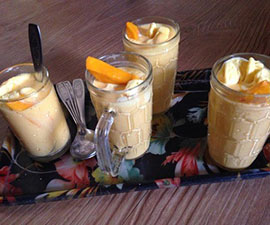 10
Pune
Programs: 11
Reflecting a shift in demographics with more students from South Asia studying abroad, Pune brings the Maharashtrian thali to the Top Foodie list for the first time - you'll be especially surprised at the deserts!
"I ate with gusto, because every food was new for me, and was very yummy." Toniann M, Georgetown University
Top Non-traditional Countries
About this Category... Students rate and recommend places to travel off the beaten path and venture to some of the most unique countries for a one-of-a-kind study abroad experience. This is a ranking of the top Non-Traditional places to study abroad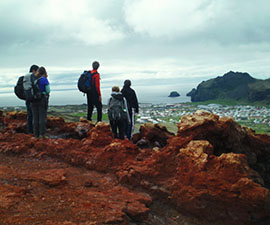 1
Iceland
Programs: 15
Average Experience: 4.7
"I learned a lot about my personal relationship with and understanding of the Earth. I learned first-hand what community-level change is like." Gordon L, Duke University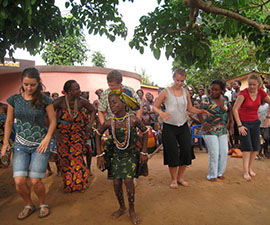 2
Ghana
Programs: 115
Average Experience: 4.5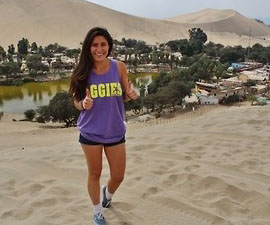 3
Peru

COUNTRIES 4-10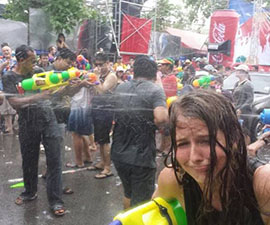 4
Thailand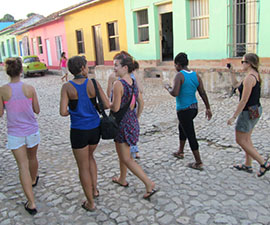 5
Cuba
Programs: 37
"Gained: the ability to look at the world from a perspective different than the U.S. perspective. (invaluable skill), Several amazing friends" A student, Pomona College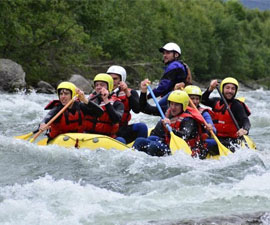 6
Norway
Programs: 31
"It is very different than American culture. People are not as friendly to strangers as what I am used to. But the Norwegian friends I made ended up being great people." Taylor G, Millsaps College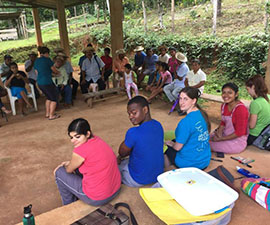 7
Panama
Programs: 32
"Our host family and other community members were very friendly and the entire experience gave us a glimpse into a completely different life from what we are used to." Nitya D, Johns Hopkins University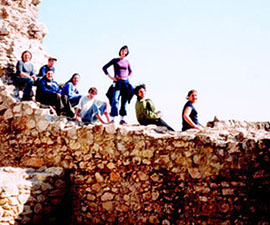 8
Hungary
"Hungary is rarely discussed in world politics and its history is little known (to Americans anyway), which is too bad since it's so checkered and absolutely fascinating" S B, Wellesley College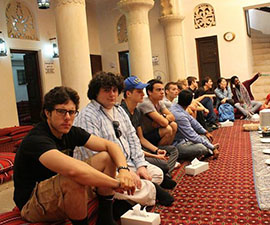 9
UAE
Programs: 20
"My experience reassured my love for cultures and people. It reawakened a drive for learning and for travel. I was finally able to experience Middle Eastern culture and Islam first hand and was able to put all my fears, which stemmed from Western propaganda, to rest." Nahema C, Villanova University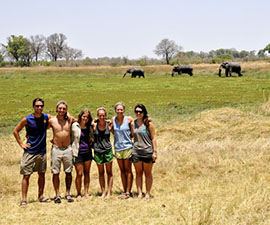 10
Botswana
Programs: 20
"Falling asleep and waking up to the sounds of lions, hyenas, baboons etc was the most unbelievable experience. I want to be back!!" A student, University of Vermont
Top Program Providers
About this Category... The organizations that manage and promote study abroad programs are referred to as study abroad providers and the Top Study Abroad Providers list highlights the ones students think are best. These third-party firms provide some of the best experiences and support for students as the reviews will attest in the Ranking of Study Abroad Providers. Rankings were calculated from the largest collection of college student study abroad reviews and tallied the student's overall experiences with their study abroad program provider.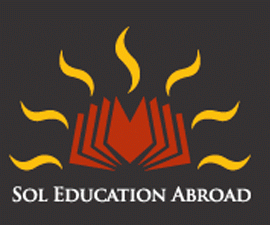 1
Sol Education Abroad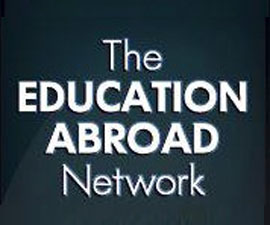 2
The Education Abroad Network (TEAN)
Programs: 48
"There was nothing that I didn't know before going to Australia. TEAN does an extremely good job on telling you all the information that is needed. " Chris P, Nichols College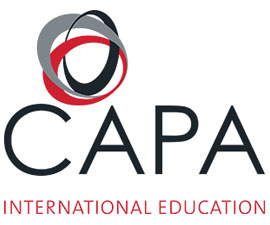 3
CAPA International Education
"The staff was always there to help you. They were enthusiastic, and really wanted you to get the most out of your experience." Lisa V, Merrimack College

PROVIDERS 4+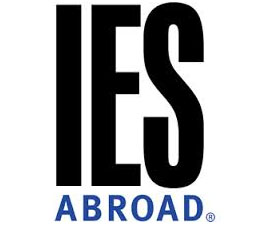 4
IES Abroad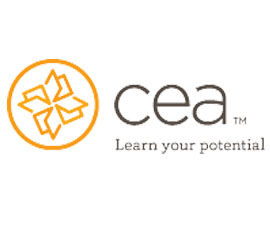 5
CEA
Programs: 21
"The staff all spoke English. If I needed anything they immediately helped me. Having a helpful staff on site helped with the prevention of cultural shock." Veronika A, Providence College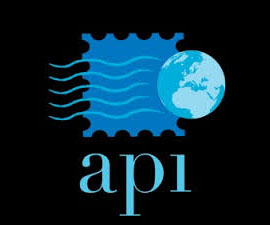 6
Academic Programs International (API)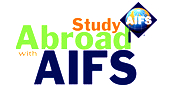 7
AIFS
Programs: 40
"AIFS made our housing arrangements a very smooth process. When we first arrived, they told us who we would be living with and where. Once we arrived at the apartment, the landlords were incredibly kind and helpful." A Student, West Chester University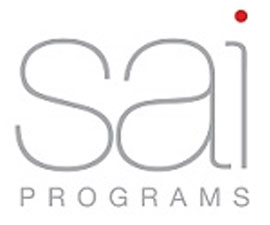 8
SAI Programs
"SAI has a great team of staff that are always available to help and answer questions. They truly help to make your experience abroad the best it possibly can be." Caleb C, Missouri State University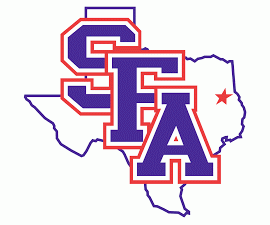 10
Stephen F. Austin State University (SFA)
Programs: 17
"I felt very integrated into the local culture. I think having the local students there definitely enhanced that experience." Jacqueline H, SFASU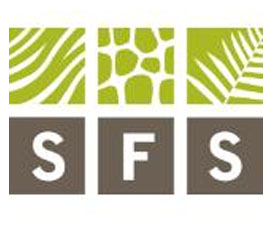 11
The School for Field Studies (SFS)
Programs: 15
"The Student Affairs Manager's (SAM's) were incredible. They always made sure every student was healthy and happy. In addition, they were true role models and outstanding leaders." Doran Z, University of Vermont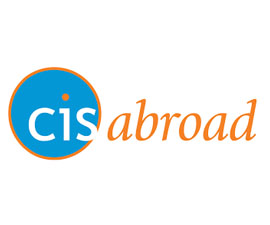 12
CiS Abroad
Programs: 101
"CISabroad provided the perfect amount of support to the students in our program. They gave us guidance as we navigated our first few weeks and continued to support us constantly throughout the semester." Lauren L, Boston University
Top Budget-Friendly Countries
About this Category... Students rate and recommend places to get the most 'bang for your buck', which Abroad101 presents as a ranking of affordable study abroad programs - Top Budget-Friendly Countries for Study Abroad.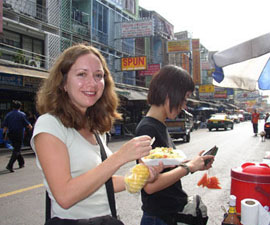 1
Thailand
Programs: 122
If you avoid the tourist traps and live like a local your dollar goes a lon-long way in Thailand
"Thailand is not an expensive country in terms of food, entertainment, shopping (especially since you can haggle), and hotels. Things can get a little expensive if you try to do very touristy activities, but overall you can easily live on less than 1000 baht per week--which is about 31 dollars or so." Vanda M, University of Kentucky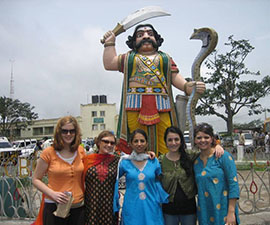 2
India
Programs: 199
A weak Rupe against the dollar means that U Students can buys a lot in India. That means even on a student budget you can afford lots of dining out!
"Limit going to Western restaurants and hotels. When traveling, staying in hostels rather than hotels is a safe and cheap lodging option." Sarah C, American University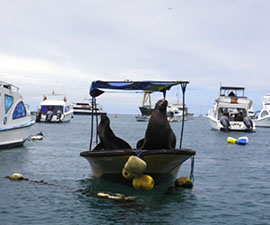 3
Ecuador
Programs: 179
They can grow just about everything here, you can go to the outdoormarket and for $10 live for a week. Distances between the major cities and must-see attractions are not too far, and a new train system makes in-country travel cheap and
"Ecuador is very inexpensive, going out to lunch is about $2 - $2.50." Benjamin W, Bowdoin College

COUNTRIES 4-10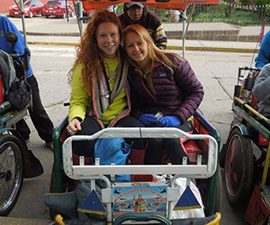 4
Peru
Programs: 159
You don't need a ton of cash to enjoy Peru especially since the currency has dropped against the dollar over the past few years, meaning you get more Nuevo Sol's for your buck!
"It really depends on your life style, when I was there it was 3 Peruvian Soles to an American Dollar, which was really nice, but if you were going out to eat every night with friends and going to cafe's every day after school every little amount adds up." Kelsey A, Luther College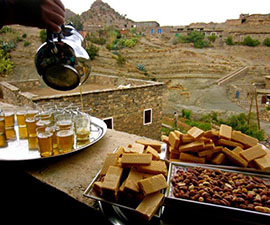 5
Morocco
Programs: 72
Morocco is a wonderful destination where your money goes so much further than Europe. You'll have to work for your discounts so learn a little Arabic and dress like the locals and you may even come home with money in your pocket.
"Morocco is very cheap. Everything from food to transportation to entertainment is insanely inexpensive." Richard M, American University
6
China
Programs: 511
There are two China's when it comes to cost: Beijing and Shanghai are indeed expensive cities to live in, China also has more than 160 cities with a million people or more and the real bargains are off the beaten path as a growing number of American students are doing.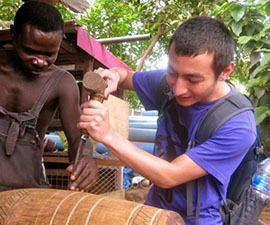 7
Ghana
Programs: 115
Ghana is a rapidly modernizing country, last year #2 in Budget friendly countries, so there's no better time than the present to give Ghana a try. Its hot, air conditioning not often used, so it is said that life in Ghana is public as people tend to be outdoors. You'll save money not having to busy sweaters!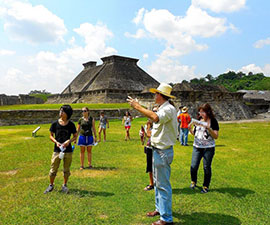 8
Mexico
Programs: 267
Mexico has been on the list of Budget friendly countries for three years in a row and as students report, its not only safer as you go further south, your dollars stretch further and further.
"You can live very easily on very little. Unless you are eating at high end restaurants, taking taxis, buying souvenirs or traveling outside of the region, you don't need more than $5-10/day (providing you are in a home stay and all meals are provided)." Alyssa D, UCLA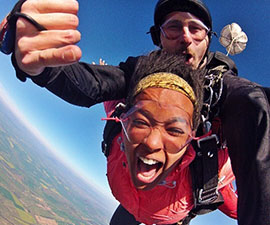 9
South Africa
Programs: 207
As with many developing countries, there is a real cost savings by staying away from tourist oriented enterprises and going local. Luxury hotels and restaurants in South Africa are especially expensive, pick the local brands and save big!
"Although I spent a significant amount of money, I was able to accomplish ten times as many activities and experiences than I would have in any other country. Everything is significantly cheaper in South Africa, food especially, and is certainly a country to consider if you are on a budget." Karen B, Brandeis University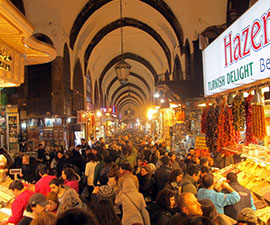 10
Turkey
Programs: 88
Istanbul is much more expensive than anywhere else in Turkey, so once you leave the capital you will likely be amazed at the great value you'll find everywhere else in Turkey
"You don't have to look very hard to find great food in Istanbul. However, food is not included on this program (outside of excursions) and eating at restaurants is çok pahalı.(too expensive)" Grant K, Duke University
Rankings FAQ
About these Rankings... This year's rankings are based solely on the results of study abroad program evaluations that have been collected by Abroad101. Abroad101 works with over 200 US Colleges and Universities to collect these evaluations.
All of the rankings were determined solely by our student reviews. We aggregated the data across several categories and applied a mathematical algorithm, which considered all of the relevant data, as well as the number of reviews. There was no voting process or priority given to any program based on payment or advertising with Abroad101; the results are the sole factors that determine which programs and locations make it onto our ranking lists and at what ranks. Note: the rankings are not based on nor do they reflect our opinions of the programs - there are obviously hundreds, if not thousands, of wonderful study abroad programs in the world and the program fit is often a very student specific matter.
When selecting programs, students should always consult with their study abroad offices and make sure that their program meets their academic requirements and are eligible for credit from their university.
The Top Summer Programs
About this Category... Students rate the best of the best in Abroad101's The Top Summer Study Abroad Programs. Summer is a great time to study abroad and take those electives in a high impact foreign setting, but where to go? Student reviews were compiled and analyzed to give you some insight.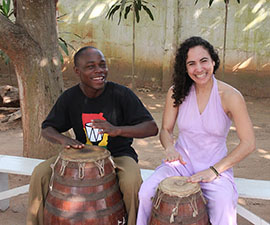 1
ThisWorldMusic: Traveling - Study in Ghana: Music, Arts, Culture
Location: Kopeyia, Ghana
Provider: ThisWorldMusic
Participants live at the world renowned Dagbe Cultural Institute, studying traditional West African music, dance and craft making with a highly trained staff of local artists.
"I learned that I was better at dancing and drumming than I thought I was, and I learned so much about the people and culture" Hannah C, Cornell College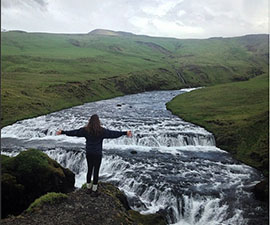 2
The GREEN Program: Iceland - Sustainability and Renewable Energy Abroad
Location: Iceland
Provider: The GEEN Program
Discover Iceland's innovation in renewable energy, dive into authentic Nordic culture, and participate on adventure excursions you never even realized you wanted to have on your bucket list.
"I gained leadership and communication experience; it was absolutely worthwhile" John B, University of Central Florida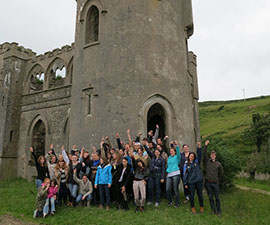 3
New York University: Dublin - NYU Summer in Dublin
Location: Dublin, Ireland
Provider: New York Universtiy
The immersive experience is a key part of NYU in Dublin: rather than experiencing the city as tourists, students live in the heart of Dublin, getting to know the city and its people as locals.
"An eye-opening experience that was beyond fun and educational." Flora G, New York University

PROGRAMS 4+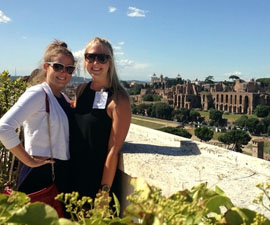 4
Forum-Nexus: Traveling - Forum-Nexus Europe Multi-Country
Location: Tour through Europe
Provider: Forum-Nexus
Students travel together (with the professors) taking classes, visiting universities, companies and international organizations to gain a solid understanding of European culture, economy and society.
"Forum Nexus had the most professional, friendly, and knowledgeable staff and professors, and the other students were so interesting and culturally diverse." Alyssa F, University of North Carolina - Charlotte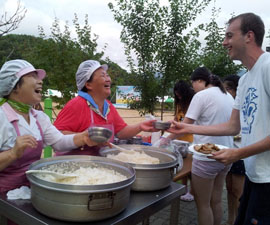 5
Hanyang University: Seoul - International Summer School
Location: Seoul, South Korea
Provider: Hanyang University
With courses that are all fully taught in English to students from around the globe, this beautiful campus is a perfect place to study plus experience aspects of Korean culture with field trips and cultural programs.
"The courses were great too and I was most happy to make new friends from not only my country, but also from Korea and all over the world." Amanda S, Ithaca College