Europe

/

Study Abroad in Iceland
November 30, 2023
Iceland, the land of fire and ice, is a country that embodies natural wonders, Viking heritage, and a unique blend of ancient traditions and modern innovation. Situated on the edge of the Arctic Circle, Iceland's rugged landscapes and distinctive culture make it a captivating destination that bridges the gap between nature and civilization.
With a population that reflects the resilience of the Arctic people, Iceland stands as a testament to human adaptability in extreme environments. The capital city, Reykjavik, serves as a cultural hub that encapsulates the nation's essence, featuring avant-garde art, innovative architecture, and the timeless allure of nearby geothermal pools. Reykjavik not only fosters a creative atmosphere but also provides a range of academic opportunities and experiences for international students.
The city's landscape is a blend of Nordic tradition and modern charm, allowing you to explore from the historic streets of the Old Town, with its colorful houses and Viking history, to the modern neighborhoods hosting galleries, music venues, and international events.
Iceland has gained popularity as a destination for international students, drawn by its high-quality education system, unique natural environment, and emphasis on sustainability. Learning and engaging in Iceland's academic environment become experiential and transformative. The allure of Iceland's academic offerings extends beyond the classroom to its dynamic geological sites, historical landmarks, and the warmth of its people.
Safety and environmental consciousness are integral to Iceland's way of life. The country's low crime rate, clean air, and strong sense of community provide a secure environment for students and travelers. However, it's important to stay informed about local guidelines, respect nature, and practice responsible tourism.
Beyond the city, Iceland unveils a mesmerizing array of landscapes and natural wonders. From the stunning waterfalls of Gullfoss and Seljalandsfoss to the otherworldly landscapes of the Highlands and Vatnajökull National Park, from the geothermal wonders of the Blue Lagoon to the Northern Lights dancing in the winter sky, Iceland offers a unique blend of beauty and adventure.
Iceland's surrounding waters are a lifeline, offering sustenance and a connection to the sea-faring history of the island. The country's coastline provides opportunities for whale watching, sea kayaking, and experiencing the tranquility of coastal villages.
Iceland is not just a destination; it's an exploration of nature's extremes. As you embark on your academic journey, allow the country's remarkable landscapes and vibrant culture to guide you, revealing a world where natural forces and human ingenuity converge.
Here, you'll find a compilation of Study Abroad and Exchange programs in Iceland. This collection offers various opportunities tailored to college and university students, ranging from specialized coursework to internships and cultural exploration. We encourage you to explore student reviews, compare programs, and set a course for an enriching Icelandic adventure.
For a deeper exploration of Iceland's treasures, we invite you to visit Iceland's Official Tourism Portal.
Explore the Map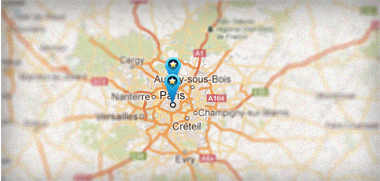 Study Abroad in Iceland - Featured Programs
EF - Learn a Language Abroad - 12 World-Class Destinations
Start any Monday and study from two weeks to a whole year. See the world, experience a new culture, make friends from 100 countries – and prepare for your global future. University Credit is available for all Intensive Courses at EF.
Study Abroad in Iceland - All Programs