September 30, 2023
Barbados, a Caribbean gem of natural beauty and vibrant culture, is an island nation that offers a blend of stunning beaches, historic charm, and a lively spirit. Situated in the Lesser Antilles, Barbados's essence is defined by its turquoise waters, colonial architecture, and the warmth of its people.
With a population that embodies the friendliness and diversity of Caribbean culture, Barbados stands as a testament to the coexistence of history and modernity. The capital city, Bridgetown, serves as a lively hub that encapsulates the nation's essence, featuring historic buildings, bustling markets, and the timeless allure of the Caribbean Sea. Bridgetown not only showcases Barbados's history but also offers academic opportunities and diverse experiences for local and international students.
The landscape of Barbados is a paradise of sun-drenched beaches, lush vegetation, and historic sites. From the picturesque beauty of Crane Beach to the historic significance of St. Nicholas Abbey, each corner of the island nation holds stories of its past and present.
Barbados has gained prominence as a destination for international students, drawn by its English-speaking environment, vibrant cultural scene, and opportunities for academic pursuits in fields such as marine biology, tourism management, and Caribbean studies. Learning and engaging in Barbados's academic environment become both intellectually enriching and culturally enlightening. The allure of Barbados's academic offerings extends beyond the classroom to its vibrant festivals, local cuisine, and the warmth of its people.
Safety, cultural understanding, and respect for local customs are integral in Barbados. The country's welcoming atmosphere and emphasis on community require an open-minded approach and a desire to immerse oneself in local traditions. Approach Barbados with a willingness to learn about its history, connect with local communities, and contribute positively to cross-cultural exchanges.
Beyond the beaches, Barbados unveils a range of cultural experiences and historical treasures. From the vibrant celebrations of Crop Over Festival to the natural beauty of Harrison's Cave, from the colonial architecture of Speightstown to the tranquil landscapes of Bathsheba, Barbados's diversity extends to its geography and cultural experiences.
Barbados is more than an island; it's a celebration of Caribbean culture, natural beauty, and warm hospitality. As you consider any academic adventure or engagement with the country, let its historical richness, vibrant culture, and stunning landscapes guide you, revealing a world where relaxation and exploration harmoniously coexist.
Here, you'll find a compilation of Study Abroad and Exchange programs in Barbados. This collection offers various opportunities tailored for college and university students, ranging from specialized coursework to internships and cultural exploration. We encourage you to explore student reviews, compare programs, and set a course for an enriching Barbadian experience.
For a deeper exploration of the country's treasures, we invite you to check out the Official Barbados Tourism Portal.
Explore the Map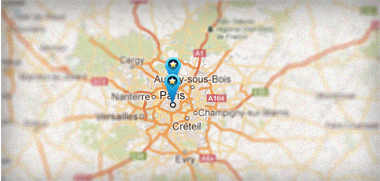 Study Abroad in Barbados - Featured Programs
EF - Learn a Language Abroad - 12 World-Class Destinations
Start any Monday and study from two weeks to a whole year. See the world, experience a new culture, make friends from 100 countries – and prepare for your global future. University Credit is available for all Intensive Courses at EF.
Study Abroad in Barbados - All Programs