Africa

/

Study Abroad in Botswana
December 3, 2023
If you're considering studying abroad in Botswana, our directory of Study Abroad programs can help you find the perfect fit for your academic and personal goals. Botswana, a mid-sized country in Southern Africa, is a unique study abroad destination due to its rich cultural heritage, diverse wildlife, and its status as one of the world's fastest-growing economies. With English as its official language, Botswana offers a well-rounded educational experience for over 300 American university-level students each year.
As one of the most sparsely populated nations in the world, Botswana has just over two million people, with around 10 percent of the population living in the capital and largest city, Gaborone. Although 70% of the country is covered by the Kalahari Desert, it has become one of the fastest-growing economies in the world, providing more reasons to consider studying abroad in Botswana.
Botswana's incredible history, strong commitment to democracy, and social development make it a fascinating destination for students interested in African studies, politics, or environmental conservation. The country's thriving arts, sciences, and business sectors offer unique opportunities for students interested in these fields.
Our directory, designed specifically for American college and university students, features various options such as university-level study abroad programs, internships, volunteer opportunities, and intensive language courses. We also offer pre-college and post-graduate options. We invite you to read the student reviews, check rating scores, and compare programs to gain insights into their experiences abroad.
Botswana's warm hospitality and diverse landscapes, from bustling cities like Gaborone and Francistown to the natural beauty of the Okavango Delta and Chobe National Park, create an ideal environment for studying. Whether you're seeking a short-term summer program or a semester- or year-long adventure, our directory will help you find the best option to suit your needs.
Discover the captivating nation of Botswana, enhance your education, and create memories that will last a lifetime!
To learn more about Botswana, feel free to check out Botswana's Official Travel Website.
For information on how to obtain a student visa to study abroad in Botswana, please visit the Botswana Government portal on Visas.
Explore the Map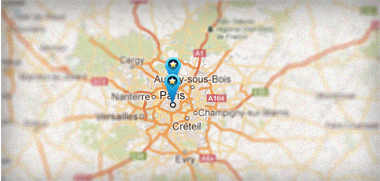 Study Abroad in Botswana - Featured Programs
EF - Learn a Language Abroad - 12 World-Class Destinations
Start any Monday and study from two weeks to a whole year. See the world, experience a new culture, make friends from 100 countries – and prepare for your global future. University Credit is available for all Intensive Courses at EF.
Study Abroad in Botswana - All Programs