December 9, 2023
If you're contemplating the thrilling venture of studying abroad in Belize, our comprehensive directory is your indispensable guide. Nestled in the heart of Central America, Belize, with its diverse ecosystems, rich cultural heritage, and pristine landscapes, has emerged as an exciting destination for international students. With a unique blend of Caribbean charm and lush tropical beauty, Belize offers a range of experiences that few other countries can offer. From its vibrant marine life to its ancient Mayan ruins and bustling towns, it's a nation where natural wonders and cultural treasures coexist harmoniously.
Each year, a growing number of students from around the world, including the United States, choose Belize for their academic pursuits, drawn by its exceptional educational opportunities and immersive cultural encounters. Belize's history is intertwined with Mayan heritage, and its multicultural society provides students with a chance to engage with a variety of perspectives and traditions.
Belize City, the bustling urban hub of Belize, is a mix of historical landmarks and contemporary influences. Beyond the cityscape, students can explore the breathtaking beauty of the Great Blue Hole, uncover the mysteries of the ancient city of Caracol, or join in the festive celebrations of Belize's Independence Day or Garifuna Settlement Day.
Belize's allure goes beyond academia. The country invites students to explore its diverse ecosystems, discover ancient archaeological sites, and immerse themselves in the vibrant Garifuna culture. Navigating Belize means embracing its natural wonders while engaging with its modern developments, providing a backdrop that nurtures both personal and academic growth.
Our directory offers a wide range of study abroad opportunities in Belize, encompassing traditional university programs, internships, research projects, and community engagement initiatives. Immerse yourself in genuine student reviews, evaluate program rankings, and make informed decisions about your educational journey in Belize. Whether you're seeking a brief summer experience or a more extensive semester- or year-long adventure, our directory is tailored to facilitate your exploration. Immerse yourself in Belize's cultural and academic landscapes, elevate your learning journey, and create cherished memories.
To learn more about Belize, feel free to check out Belize's Official Travel Website.
Explore the Map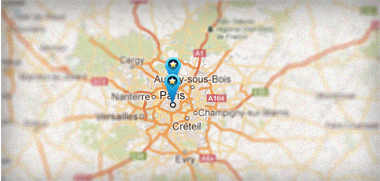 Study Abroad in Belize - Featured Programs
EF - Learn a Language Abroad - 12 World-Class Destinations
Start any Monday and study from two weeks to a whole year. See the world, experience a new culture, make friends from 100 countries – and prepare for your global future. University Credit is available for all Intensive Courses at EF.
Study Abroad in Belize - All Programs
Featured Program Providers