Africa

/

Study Abroad in Mauritius
December 8, 2023
Study Abroad in
Mauritius
Mauritius, a tropical haven in the Indian Ocean, beckons you to uncover its breathtaking landscapes, multicultural tapestry, and vibrant cultural scene. Nestled off the southeast coast of Africa, Mauritius' essence is defined by its white sandy beaches, lush vegetation, and a harmonious blend of cultures that captivates travelers from around the globe.
With a population that embodies the diversity and harmony of various ethnic backgrounds, Mauritius stands as a testament to the coexistence of cultures and the spirit of unity. The capital city, Port Louis, serves as a dynamic hub that encapsulates the nation's essence, featuring bustling markets, historic architecture, and the lively energy of its streets. Port Louis not only offers a window into Mauritius' multicultural heritage but also provides a range of educational opportunities and immersive experiences for international students.
The landscapes of Mauritius reflect a stunning mix of natural beauty and human influence, allowing you to transition seamlessly from the azure waters of the Indian Ocean to the vibrant towns that thrive with local markets, traditional music, and culinary delights.
Mauritius has emerged as an alluring destination for international scholars, drawn by its diverse academic offerings, English-language programs, and the opportunity to immerse themselves in a harmonious cultural milieu. Learning within Mauritius' academic environment is both intellectually stimulating and culturally enriching. The allure of Mauritius' educational opportunities extends beyond classrooms to its pristine nature reserves, colorful festivals, and the warmth of its people.
Safety and cultural immersion are integral to Mauritius' appeal. The country's reputation for hospitality, well-maintained infrastructure, and emphasis on tolerance create a secure environment for students and travelers. However, it's important to engage with local customs, respect cultural norms, and tread lightly on this beautiful island.
Beyond the urban centers, Mauritius unveils a captivating tableau of landscapes and natural marvels. From the lush valleys of Black River Gorges National Park to the tranquil beaches of Trou aux Biches, from the bustling markets of Grand Baie to the spiritual sanctuaries of Ganga Talao, Mauritius' diversity extends to its geography and cultural experiences.
The Indian Ocean, surrounding Mauritius with its tranquil waters, has been a source of livelihood, trade, and inspiration for its people. The ocean offers opportunities for snorkeling, diving, and relaxation on paradise-like beaches.
Mauritius transcends being a destination; it's an immersive journey through culture, nature, and the enchanting blend of island life. As you embark on your academic adventure, let the country's rich heritage, stunning landscapes, and multicultural tapestry be your guide, revealing a world where diversity and unity beautifully coexist.
Within this directory, you'll discover an array of Study Abroad and Exchange programs in Mauritius. This collection presents diverse opportunities tailored for college and university students, ranging from specialized coursework to cultural immersion and ecological studies. We encourage you to explore student accounts, compare programs, and set a course for an enriching Mauritian experience.
For a deeper exploration of Mauritius' treasures, we invite you to check out Mauritius' Official Tourism Portal.
Explore the Map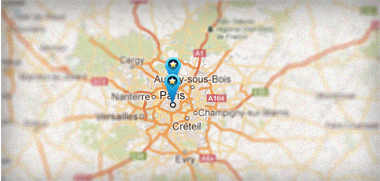 Study Abroad in Mauritius - Featured Programs
EF - Learn a Language Abroad - 12 World-Class Destinations
Start any Monday and study from two weeks to a whole year. See the world, experience a new culture, make friends from 100 countries – and prepare for your global future. University Credit is available for all Intensive Courses at EF.
Study Abroad in Mauritius - All Programs
Featured Program Providers