Asia

/

Study Abroad in Indonesia
September 28, 2023
Study Abroad in
Indonesia
Indonesia, an archipelago of diverse cultures and breathtaking landscapes, is a nation that encompasses ancient traditions, natural beauty, and a modern dynamic that harmonizes with its heritage. Stretching across the equator, Indonesia's tapestry is woven with a rich blend of history, nature, and vibrant cultural expressions.
With a population that embodies the warmth of Southeast Asian hospitality, Indonesia stands as a crossroads of cultures, languages, and traditions. The capital city, Jakarta, serves as a bustling center that encapsulates the nation's essence, featuring vibrant markets, historic architecture, and the timeless allure of nearby Thousand Islands' pristine beaches. Jakarta is not only a gateway to the rest of Indonesia but also offers a range of academic opportunities and diverse experiences for international students.
The city's landscape is a mosaic of tradition and innovation, allowing you to journey from the historic districts of Kota Tua, with its colonial-era charm and museums, to the modern neighborhoods hosting galleries, culinary delights, and international festivals.
Indonesia has become an increasingly popular destination for international students, drawn by its renowned universities, rich cultural heritage, and opportunities for research and exploration. Learning and engaging in Indonesia's academic environment become immersive and enlightening experiences. The allure of Indonesia's academic offerings extends beyond the classroom to its vibrant street markets, historical landmarks, and the warmth of its people.
Safety and the sense of community are deeply ingrained in Indonesian culture. The country's welcoming nature, rich traditions, and low crime rate provide a secure environment for students and travelers. Nevertheless, it's crucial to remain informed about local guidelines, respect cultural customs, and exercise the same level of caution as in any new place.
Beyond the city limits, Indonesia reveals an enchanting array of landscapes and natural wonders. From the pristine beaches of Bali's coastlines to the lush jungles of Borneo and Sumatra, from the ancient temples of Borobudur and Prambanan to the tranquil beauty of Lake Toba, Indonesia's diversity extends to its natural splendor.
The surrounding seas are a lifeline for Indonesia, offering not only sustenance but also opportunities for diving, snorkeling, and experiencing marine biodiversity. The coral reefs and marine life around Indonesia's islands are a testament to its commitment to conservation.
Indonesia is more than a destination; it's a voyage of discovery. As you embark on your academic adventure, allow the country's rich heritage and stunning landscapes to guide you, revealing a world where traditions and progress harmoniously coexist.
Here, you'll find a compilation of Study Abroad and Exchange programs in Indonesia. This collection offers various opportunities tailored for college and university students, ranging from specialized coursework to internships and cultural exploration. We encourage you to explore student reviews, compare programs, and set a course for an immersive Indonesian experience.
For a deeper exploration of Indonesia's treasures, we invite you to visit the Official Indonesia Tourism Portal.
Explore the Map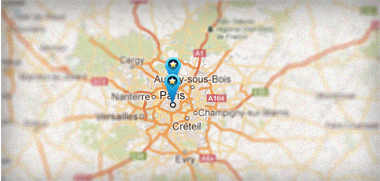 Study Abroad in Indonesia - Featured Programs
EF - Learn a Language Abroad - 12 World-Class Destinations
Start any Monday and study from two weeks to a whole year. See the world, experience a new culture, make friends from 100 countries – and prepare for your global future. University Credit is available for all Intensive Courses at EF.
Study Abroad in Indonesia - All Programs