Africa

/

Study Abroad in Morocco
March 24, 2023
Morocco is a country located in northern Africa. The northern part of Morocco enjoys a Mediterranean climate and is covered by both mountains and forests. Approximately 1,000 American students will study abroad in Morocco, making it the most popular study abroad destination in the region. The culture of Morocco is very diverse since it is home to many different types of cultures from the north, south, and east. Moroccans enjoy European sports such as soccer, polo, swimming, and tennis, more reasons to consider study abroad in Morocco.
Explore the Map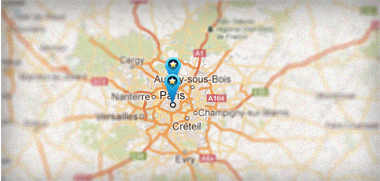 Study Abroad in Morocco - Featured Programs
EF - Learn a Language Abroad - 12 World-Class Destinations
Start any Monday and study from two weeks to a whole year. See the world, experience a new culture, make friends from 100 countries – and prepare for your global future. University Credit is available available for all Intensive Courses at EF.
Study Abroad in Morocco - All Programs
ISA Gap Programs
ISA Gap programs are designed to offer high school graduates the opportunity to study abroad before entering their freshman year of college.Many graduating high school sen...
World Endeavors: Intern in Morocco
Due to its geographical location, Morocco provides an amazing glimpse into a variety of different worlds. With ancient roots in Islam, this African nation is constantly tr...
AIESEC: Global Citizen Program
Experience service-learning abroad with AIESEC's Global Volunteer program – connecting students and recent graduates to volunteer projects across the world. This process i...
CIEE: Rabat - Summer Arabic Language
Gain a highly sought-after skill in the job market when you learn Arabic in the enchanting city of Rabat. You'll take modern standard and colloquial Arabic courses, then h...
CIEE: High School Summer Programs
Spend your summer exploring a different culture and learning something new in one of 23 destinations around the world on a Global Navigator program. You'll come home with ...