Asia

/

Study Abroad in Malaysia
March 26, 2023
Malaysia is country in southeast Asia. Approximately 200 American student study abroad in Malaysia each year making it one of the more unique destinations for study abroad. Malaysia's two regions are separated by the South China Sea and the country's is a blend of Chinese and Indian cultures, but also includes characteristics of Persian, Arabic, and British cultures as well. The variety of cultures is reflected in the diverse cuisine, much of the influence being from Chinese, Thai, and Indian fare, another reason to consider Malaysia as a place to study abroad.
Explore the Map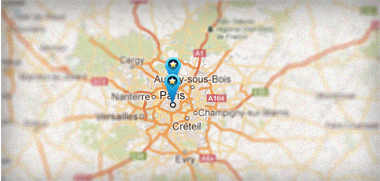 Study Abroad in Malaysia - Featured Programs
EF - Learn a Language Abroad - 12 World-Class Destinations
Start any Monday and study from two weeks to a whole year. See the world, experience a new culture, make friends from 100 countries – and prepare for your global future. University Credit is available available for all Intensive Courses at EF.
Study Abroad in Malaysia - All Programs
Semester at Sea Study Abroad: Make the World Your Campus
Program Announcement:
Apply now using the code "Abroad101" to waive your $50 application fee!
Learn More
Semester at Sea is the only study abroad program of its kind in the world. Using a ship as our floating campus, Semester at Sea's around-the-world and regional itineraries...
Study Abroad Programs in Malaysia
Find your dream Study Abroad Program in Malaysia at Abroad101 and this directory of study abroad programs with rankings and reviews by American college students.  Future s...