Africa

/

Study Abroad in Malawi
September 29, 2023
Malawi, a land of breathtaking landscapes and vibrant cultural heritage, invites you to explore its blend of natural wonders, ancient traditions, and the warm embrace of its people. Nestled in southeastern Africa, Malawi's essence is defined by its shimmering lakes, diverse wildlife, and a harmonious coexistence of tradition and progress that captivates visitors from around the world.
With a population that embodies the kindness and diversity of African cultures, Malawi stands as a testament to the enduring connection between the land and its people. The capital city, Lilongwe, serves as a dynamic gateway that embodies the nation's spirit, featuring bustling markets, historic sites, and the lively atmosphere of its urban spaces. Lilongwe not only offers a blend of history and contemporary energy but also provides a range of educational opportunities and immersive experiences for international students.
The landscape of Malawi reflects a seamless integration of natural beauty and cultural heritage, allowing you to transition from the serene shores of Lake Malawi to the vibrant communities that thrive with local markets, traditional art, and cultural festivities.
Malawi has emerged as an alluring destination for international learners, drawn by its diverse educational offerings, English-taught programs, and the chance to immerse themselves in the authentic African experience. Learning within Malawi's academic environment is both intellectually invigorating and culturally enlightening. The appeal of Malawi's educational offerings extends beyond classrooms to its wildlife reserves, indigenous traditions, and the hospitality of its people.
Safety and cultural exploration are central to Malawi's allure. The country's welcoming communities, stunning landscapes, and emphasis on communal harmony provide a secure haven for students and travelers. However, it's important to engage with local customs, respect cultural norms, and practice responsible and sustainable travel.
Beyond the urban centers, Malawi unveils a captivating tableau of landscapes and natural treasures. From the pristine shores of Lake Malawi to the rugged beauty of the Mulanje Massif, from the vibrant markets of Blantyre to the remote villages of the northern regions, Malawi's diversity extends to its geography and cultural encounters.
Lake Malawi, known as the "Lake of Stars," has been a lifeline for the country, offering sustenance, trade, and a source of inspiration for its people. The lake provides opportunities for aquatic recreation, beach relaxation, and exploration of lakeside communities.
Malawi transcends being a destination; it's an immersive journey through history, nature, and cultural vibrancy. As you embark on your academic adventure, allow the country's rich heritage, breathtaking landscapes, and authentic spirit to guide you, revealing a world where tradition and progress harmoniously converge.
Within this directory, you'll discover an array of Study Abroad and Exchange programs in Malawi. This collection showcases diverse opportunities tailored for college and university students, ranging from specialized coursework to community engagement and cultural immersion. We encourage you to delve into student accounts, compare programs, and set a course for an enriching Malawian experience.
For a deeper exploration of Malawi's treasures, we invite you to check out the Official Malawi Tourism Portal.
Explore the Map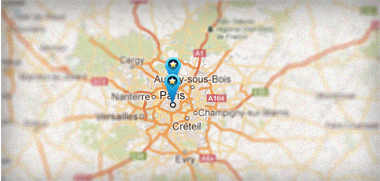 Study Abroad in Malawi - Featured Programs
EF - Learn a Language Abroad - 12 World-Class Destinations
Start any Monday and study from two weeks to a whole year. See the world, experience a new culture, make friends from 100 countries – and prepare for your global future. University Credit is available for all Intensive Courses at EF.
Study Abroad in Malawi - All Programs