August 11, 2022
Explore the Map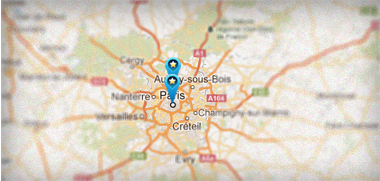 Study Abroad in Honduras - Featured Programs
EF - Learn a Language Abroad - 12 World-Class Destinations
Start any Monday and study from two weeks to a whole year. See the world, experience a new culture, make friends from 100 countries – and prepare for your global future. University Credit is available available for all Intensive Courses at EF.
Study Abroad in Honduras - All Programs
NRCSA: La Ceiba - CAS Language School
Located on the Caribbean coast, La Ceiba is the third largest city in Honduras with a population of 80,000. The capital of the region of Atlantida, one of the 18 regions o...
NRCSA: Utila - CAS Language School
The smallest of the three major Bay Islands, Utila Island lies closest to the Honduran mainland, approximately 18 miles from the coast, and can be easily reached from La C...
AMPED: Volunteer Program
Our program is second to none. In making quality a top priority, we have developed relationships with some of the most qualified local partners and Non-Governmental Organi...
Study Abroad Programs in Honduras
Find your dream Study Abroad Program in Honduras at Abroad101 and this directory of education abroad opportunities with rankings and reviews provided by American college s...
CSA - Low Cost Programs Worldwide
Budget Study Abroad with CSA. Accredited, high quality, non-profit programs worldwide. Just $35 USD To Get Started.  Open to all students and adults, from all countries.  ...