September 30, 2023
Honduras, a Central American gem, is a country brimming with historical significance, natural wonders, and a vibrant cultural heritage. Situated between the Caribbean Sea and the Pacific Ocean, Honduras offers a captivating blend of ancient traditions and modern development.
With a diverse population that embodies the warmth of Central American hospitality, Honduras stands as a bridge between the past and the present. The capital city, Tegucigalpa, serves as a bustling center that encapsulates the nation's essence, featuring lively markets, colonial-era architecture, and the timeless allure of nearby Copán's ancient Mayan ruins. Tegucigalpa not only serves as an economic hub but also provides a range of academic opportunities and diverse experiences for international students.
The city's landscape reflects a harmonious blend of history and contemporary life, allowing you to transition from the historic district of Comayagüela, with its cobblestone streets and artisan workshops, to the modern neighborhoods hosting galleries, cultural events, and international festivals.
While the number of American students opting to study in Honduras might be smaller compared to some other destinations, those who do choose this Central American treasure find themselves immersed in a rich linguistic and cultural environment. Learning about Mayan heritage, engaging with local communities, and delving into Latin American studies become immersive and enlightening experiences. Honduras' academic allure extends beyond the classroom to vibrant street markets, archaeological sites, and the warmth of its people.
Safety is a paramount concern for students and travelers, and Honduras has been working to enhance security for visitors. While Tegucigalpa and major tourist areas are generally safe, it's important for students to stay informed about local guidelines, respect cultural traditions, and exercise the same level of caution as they would in any new environment.
Beyond the city, Honduras unveils a captivating array of landscapes and natural wonders. From the pristine beaches of the Bay Islands to the lush rainforests of Pico Bonito National Park, from the vibrant culture of Gracias to the historical significance of the Omoa Fortress, Honduras offers diversity and natural beauty.
The surrounding waters are a lifeline for Honduras, providing not only sustenance but also opportunities for diving, snorkeling, and marine exploration. The country's Caribbean coastline boasts one of the world's largest coral reefs, offering glimpses into the vibrant underwater world.
Honduras is not just a destination; it's a journey of discovery. As you embark on your academic adventure, allow the country's rich cultural heritage and stunning landscapes to guide you, revealing a world where tradition and progress harmoniously coexist.
Here, you'll find a compilation of Study Abroad and Exchange programs in Honduras. This collection presents various opportunities tailored for American college and university students, ranging from specialized coursework to internships and community engagement projects. We encourage you to explore student reviews, compare programs, and set a course for an immersive Honduran experience.
For a deeper exploration of Honduras' treasures, we invite you to discover the Official Honduras Tourism Portal.
Explore the Map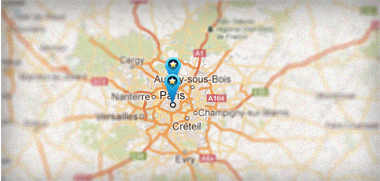 Study Abroad in Honduras - Featured Programs
EF - Learn a Language Abroad - 12 World-Class Destinations
Start any Monday and study from two weeks to a whole year. See the world, experience a new culture, make friends from 100 countries – and prepare for your global future. University Credit is available for all Intensive Courses at EF.
Study Abroad in Honduras - All Programs
NRCSA: La Ceiba - CAS Language School
Located on the Caribbean coast, La Ceiba is the third largest city in Honduras with a population of 80,000. The capital of the region of Atlantida, one of the 18 regions o...
NRCSA: Utila - CAS Language School
The smallest of the three major Bay Islands, Utila Island lies closest to the Honduran mainland, approximately 18 miles from the coast, and can be easily reached from La C...
Study Abroad Programs in Honduras
Find your dream Study Abroad Program in Honduras at Abroad101 and this directory of education abroad opportunities with rankings and reviews provided by American college s...