March 31, 2023
Fiji is nation comprised of 322 islands, 106 of which are inhabited, and located in the Southern Pacific Ocean. The two main islands are Viti Levu and Vanua Levu. Viti Levu is the largest island and home to the capital city of Suva, the tallest mountain point in Fiji, and is home to three quarters of the population. Fiji has a warmer climate, with the warm season from November to April, and cool season from May through October. It boasts beautiful turquoise water, white sand, and thick rainforests.
Explore the Map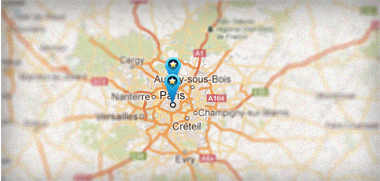 Study Abroad in Fiji - Featured Programs
EF - Learn a Language Abroad - 12 World-Class Destinations
Start any Monday and study from two weeks to a whole year. See the world, experience a new culture, make friends from 100 countries – and prepare for your global future. University Credit is available available for all Intensive Courses at EF.
Study Abroad in Fiji - All Programs
ISA Study Abroad in Suva, Fiji
Suva is the capital of Fiji, located on the island of Viti Levu in the Rewa Province, Central Division. A port city, Suva serves as the political, administrative, and comm...
AIFS: Perth, Fiji - Murdoch University
Spend a semester or academic year in the vibrant and energetic city of Perth, Australia with AIFS! You'll earn up to 16 credits per semester through a variety of courses s...