December 3, 2023
Fiji, a South Pacific archipelago of stunning beauty and vibrant culture, is a country that offers a blend of natural wonders, rich traditions, and a spirit of hospitality. Situated in the heart of the Pacific Ocean, Fiji's essence is defined by its turquoise waters, lush islands, and a history that celebrates its indigenous heritage.
With a population that embodies the warmth and communal spirit of Pacific island culture, Fiji stands as a testament to the coexistence of tradition and modern comfort. The capital city, Suva, serves as a dynamic hub that encapsulates the nation's essence, featuring vibrant markets, cultural centers, and the timeless allure of the Pacific horizon. Suva not only showcases Fiji's history but also offers academic opportunities and diverse experiences for local and international students.
The landscape of Fiji is characterized by its blend of natural beauty and cultural significance, allowing you to explore the coral reefs that have made it a snorkeling and diving paradise, experience the vibrant meke dance performances, and immerse yourself in the daily life of its welcoming villages.
Fiji's rich cultural heritage and the importance of the Pacific way of life make it an attractive destination for those interested in anthropology, marine studies, and Pacific island cultures. Learning and engaging in Fiji's academic environment become both intellectually enriching and culturally enlightening. The allure of the country's academic offerings extends beyond the classroom to its colorful festivals, local craftsmanship, and the genuine warmth of its people.
Safety, environmental protection, and respect for local customs are integral in Fiji. The country's strong connection to its natural resources and the importance of community require an eco-conscious and considerate approach. Approach Fiji with a desire to learn about its traditions, connect with local communities, and contribute positively to preserving its pristine environment.
Beyond the beaches, Fiji unveils a range of cultural experiences and island treasures. From the traditional Fijian fire-walking ceremonies to the vibrant celebrations of the Hibiscus Festival, from the warm smiles of local villagers to the intricate woodcarvings and tapa cloth artistry, the country's diversity extends to its geography and cultural experiences.
Fiji is more than a destination; it's an invitation to experience the beauty of the Pacific, celebrate indigenous heritage, and embrace a sense of community. As you consider any academic adventure or engagement with the islands, let its natural allure, cultural heritage, and warm spirit guide you, revealing a world where relaxation and exploration harmoniously coexist.
Here, you'll find a compilation of Study Abroad and Exchange programs in Fiji. This collection offers various opportunities tailored for college and university students, ranging from specialized coursework to internships and cultural exploration. We encourage you to explore student reviews, compare programs, and set a course for an enriching Fijian experience.
For a deeper exploration of the islands' treasures, we invite you to check out Fiji's Official Tourism Portal.
Explore the Map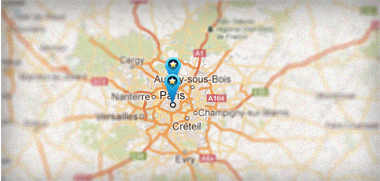 Study Abroad in Fiji - Featured Programs
EF - Learn a Language Abroad - 12 World-Class Destinations
Start any Monday and study from two weeks to a whole year. See the world, experience a new culture, make friends from 100 countries – and prepare for your global future. University Credit is available for all Intensive Courses at EF.
Study Abroad in Fiji - All Programs
ISA Study Abroad in Suva, Fiji
Suva is the capital of Fiji, located on the island of Viti Levu in the Rewa Province, Central Division. A port city, Suva serves as the political, administrative, and comm...
AIFS: Perth, Fiji - Murdoch University
Spend a semester or academic year in the vibrant and energetic city of Perth, Australia with AIFS! You'll earn up to 16 credits per semester through a variety of courses s...
Featured Program Providers