Study Abroad in Trinidad and Tobago
August 9, 2022
Study Abroad in
Trinidad and Tobago
Trinidad and Tobago is a twin island country off the northern edge of South America, lying just off the coast of northeastern Venezuela and south of Grenada in the Lesser Antilles. More than 200 American university students study abroad in Trinidad and Tobago each year. Despite being outside the hurricane belt, Trinidad and Tobago is considered part of the Caribbean as it shares maritime boundaries with other island nations including Barbados, Grenada and Guyana. It's name comes from the two main islands, Trinidad and Tobago, with numerous smaller islands included in the nation. There are many reasons to study abroad in Trinidad and Tobago.
Explore the Map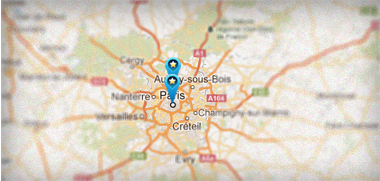 Study Abroad in Trinidad and Tobago - Featured Programs
EF - Learn a Language Abroad - 12 World-Class Destinations
Start any Monday and study from two weeks to a whole year. See the world, experience a new culture, make friends from 100 countries – and prepare for your global future. University Credit is available available for all Intensive Courses at EF.
Study Abroad in Trinidad and Tobago - All Programs