Asia

/

Study Abroad in Sri Lanka
June 6, 2023
Study Abroad in
Sri Lanka
Sri Lanka is an island country in the northern Indian Ocean off the coast of South India in South Asia. Approximately 100 American students study abroad in Sri Lanka each year. Sri Lanka is a diverse country, home to many religions, ethnicities and languages where Sinhala and Tamil are the official languages, but English is widely spoken. Sri Lanka has a rich Buddhist heritage, and the first known Buddhist writings of Sri Lanka date back to 29 BC. Sri Lanka contains tropical forests and diverse landscapes with a high amount of biodiversity, more reasons students consider study abroad in Sri Lanka.
Below you will find our list of Study Abroad programs in Sri Lanka. It is an index to international education in Sri Lanka listing university level study abroad, internships, volunteer and intensive language school programs oriented to American college and university students. Some pre-college and post-graduate options are also included. We invite you to read the student reviews, see the ratings scores and use this site to compare programs and understand what other students have encountered during their education abroad.
Explore the Map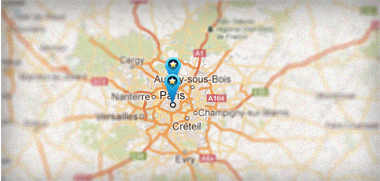 Study Abroad in Sri Lanka - Featured Programs
EF - Learn a Language Abroad - 12 World-Class Destinations
Start any Monday and study from two weeks to a whole year. See the world, experience a new culture, make friends from 100 countries – and prepare for your global future. University Credit is available available for all Intensive Courses at EF.
Study Abroad in Sri Lanka - All Programs