Europe

/

Study Abroad in International Summer Schools
June 1, 2023
Study Abroad in
International Summer Schools
Enjoy classes with students from around the world at these special International Summer Schools, Summer University Programs and Summer Academies. Courses taught in English, managed and hosted by foreign universities, these international summer programmes often have special themes and allow for a deep immersion in academic study plus a celebration of international youth; the coming together of students from all corners of the globe, building friendships that will last a lifetime. International Summer Courses put you on a university campus with students from Asia, Europe and the Americas, the perfect study abroad summer activity.
If you are interested in other summer opportunities, check our these directories: Summer Study Abroad or Summer Internship Programs or Intensive Language Programs
Explore the Map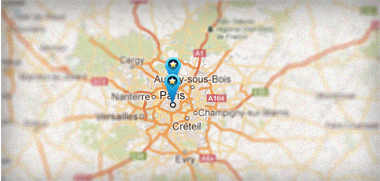 Study Abroad in International Summer Schools - Featured Programs
EF - Learn a Language Abroad - 12 World-Class Destinations
Start any Monday and study from two weeks to a whole year. See the world, experience a new culture, make friends from 100 countries – and prepare for your global future. University Credit is available available for all Intensive Courses at EF.
Study Abroad in International Summer Schools - All Programs