December 8, 2023
Mexico, a country of vibrant culture and diverse landscapes, is a nation that offers a blend of ancient civilizations, stunning nature, and a rich contemporary scene. Spanning North and Central America, Mexico's essence is defined by its rich history, cultural traditions, and breathtaking surroundings.
With a population that embodies the warmth and hospitality of Latin American culture, Mexico stands as a testament to the fusion of indigenous heritage and Spanish influence. The capital city, Mexico City, serves as a dynamic center that encapsulates the nation's essence, featuring historic neighborhoods, modern art galleries, and the timeless allure of the Zócalo. Mexico City not only showcases a blend of history and innovation but also provides a range of academic opportunities and diverse experiences for international students.
The city's landscape reflects a harmonious coexistence of tradition and progress, allowing you to transition from the Aztec ruins of Teotihuacan to the trendy neighborhoods of Condesa and Roma, which host cafes, boutiques, and cultural events.
Mexico has become an attractive destination for international students, drawn by its renowned universities, rich cultural experiences, and access to the country's archaeological treasures. Learning and engaging in Mexico's academic environment become both intellectually stimulating and culturally enlightening. The allure of Mexico's academic offerings extends beyond the classroom to its archaeological sites, colonial architecture, and the warmth of its people.
Safety and cultural immersion are integral to Mexico's appeal. The country's rich heritage, welcoming nature, and focus on community provide a secure environment for students and travelers. However, it's important to stay informed about local guidelines, respect cultural norms, and exercise the same level of caution as in any international destination.
Beyond the city, Mexico unveils an enchanting array of landscapes and natural wonders. From the pristine beaches of Tulum to the majestic pyramids of Chichen Itza, from the colonial charm of San Miguel de Allende to the lush jungles of Chiapas, Mexico's diversity extends to its geography and cultural experiences.
The Pacific Ocean and the Gulf of Mexico, hugging Mexico's coastlines, have long been lifelines for the country's trade, culture, and maritime heritage. The seas offer opportunities for beach relaxation, water sports, and exploration of coastal towns.
Mexico is more than a destination; it's a journey through history and culture. As you embark on your academic adventure, let the country's rich heritage, stunning landscapes, and lively traditions guide you, revealing a world where past and present coexist in harmony.
Here, you'll find a compilation of Study Abroad and Exchange programs in Mexico. This collection offers various opportunities tailored for college and university students, ranging from specialized coursework to internships and cultural exploration. We encourage you to explore student reviews, compare programs, and set a course for an enriching Mexican experience.
For a deeper exploration of Mexico's treasures, we invite you to check out Mexico's Official Tourism Portal.
Explore the Map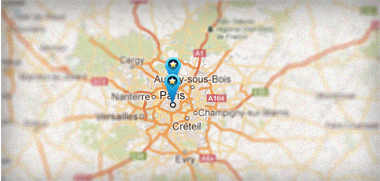 Study Abroad in Mexico - Featured Programs
Study Abroad in Mexico - All Programs