Study Abroad in Puerto Rico
March 21, 2023
Study Abroad in
Puerto Rico
Puerto Rico, spanish for "Rich Port", is located in the Caribbean Sea. It consists of four islands, with the largest being Puerto Rico and the small islands of Vieques, Culebra, and Mona. The climate of Puerto Rico does not fluctuate much and an average temperature of 82 degrees can be felt year round. The primary language in Puerto Rico is Spanish but English is taught as a second language in the school system. The Puerto Rican culture is centered around music, which is a blend of sounds from many different cultures.
Explore the Map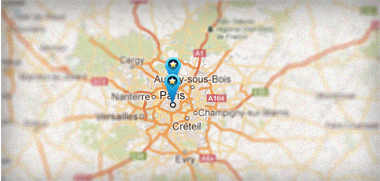 Study Abroad in Puerto Rico - Featured Programs
EF - Learn a Language Abroad - 12 World-Class Destinations
Start any Monday and study from two weeks to a whole year. See the world, experience a new culture, make friends from 100 countries – and prepare for your global future. University Credit is available available for all Intensive Courses at EF.
Study Abroad in Puerto Rico - All Programs
Study Abroad Programs in Puerto Rico
Find your dream Study Abroad Program in Puerto Rico at Abroad101 and this directory of Study Abroad Programs, Rankings and Reviews.  Future students are drawn to Abroad101...