June 8, 2023
Mexico is a Spanish speaking country considered part of North America, but many consider it part of Latin America or Central America. Mexico is the most populous Spanish speaking country on Earth. Approximately 3,800 American students study abroad in Mexico each year making it one of the most popular study abroad destinations. Pre-European contact, Mexico was inhabited by advanced civilizations such as the Omec, the Maya, and Aztec another reason so many students choose to study abroad in Mexico.
Below you will find our list of Study Abroad programs in Mexico. It is an index to international education in Mexico listing university level study abroad, internships, volunteer and intensive language school programs oriented to American college and university students. Some pre-college and post-graduate options are also included. We invite you to read the student reviews, see the ratings scores and use this site to compare programs and understand what other students have encountered during their education abroad.
Explore the Map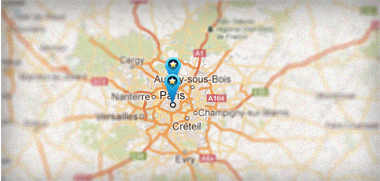 Study Abroad in Mexico - Featured Programs
Abroadia: Virtual Study Abroad
What is virtual study abroad? It is a way to experience another culture and language without leaving your country. Using the latest communication ...
Featured Program
Study Abroad in Mexico - All Programs