Asia

/

Study Abroad in Taiwan
June 29, 2022
Taiwan is an island situated in East Asia in the Western Pacific Ocean and located off the southeastern coast of mainland China. Approximately 900 American students will study abroad in China each year. Mandarin is officially recognized by the Republic of China as the national language and is spoken by the vast majority of residents. About 70% of the people in Taiwan belong to the Hoklo ethnic group and speak both Taiwanese as their mother tongue, and Mandarin. The cultures of Taiwan are a hybrid blend of various sources, incorporating elements of traditional Chinese culture, Japanese culture, traditional Confucianist beliefs, and increasingly Western values, reasons why students consider study abroad in Taiwan.
Explore the Map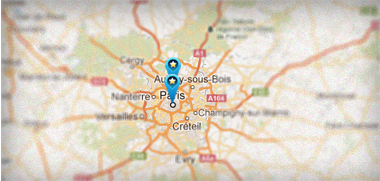 Study Abroad in Taiwan - Featured Programs
EF - Learn a Language Abroad - 12 World-Class Destinations
Start any Monday and study from two weeks to a whole year. See the world, experience a new culture, make friends from 100 countries – and prepare for your global future. University Credit is available available for all Intensive Courses at EF.
Study Abroad in Taiwan - All Programs