Study Abroad in Martinique
January 24, 2022
Study Abroad in
Martinique
Martinique is an island and an overseas department/region and single territorial collectivity of France. An integral part of the French Republic, Martinique is located in the Lesser Antilles of the West Indies in the eastern Caribbean Sea. It has a land area of 1,128 km2 (436 sq mi) and a population of 376,480 inhabitants as of January 2016. One of the Windward Islands, it is directly north of Saint Lucia, northwest of Barbados and south of Dominica. Martinique is also an Outermost Region (OMR) of the European Union and a special territory of the European Union; the currency in use is the euro. Virtually the entire population speaks both French (the sole official language) and Martinican Creole.
Explore the Map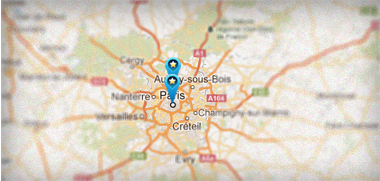 Study Abroad in Martinique - Featured Programs
EF - Learn a Language Abroad - 12 World-Class Destinations
Start any Monday and study from two weeks to a whole year. See the world, experience a new culture, make friends from 100 countries – and prepare for your global future. University Credit is available available for all Intensive Courses at EF.
Study Abroad in Martinique - All Programs