Asia

/

Study Abroad in Japan
December 3, 2023
Japan, a land of contrasts and traditions, is a nation that seamlessly blends ancient heritage with cutting-edge innovation. Situated in the Far East, Japan's essence is a fusion of history, modernity, and a deep appreciation for nature.
With a population that embodies the discipline and hospitality of the Japanese culture, Japan stands as a testament to precision and harmony. The capital city, Tokyo, serves as a dynamic center that encapsulates the nation's essence, featuring neon-lit streets, serene gardens, and the timeless allure of historical temples. Tokyo not only boasts technological advancements but also provides a range of academic opportunities and diverse experiences for international students.
The city's landscape is a juxtaposition of bustling city life and serene natural escapes, allowing you to transition from the trendy neighborhoods of Shibuya, with its fashion-forward boutiques and quirky cafes, to the tranquil parks and traditional neighborhoods that offer a glimpse into Japan's past.
Japan has become a coveted destination for international students, drawn by its world-renowned universities, unique cultural experiences, and innovative research opportunities. Learning and engaging in Japan's academic environment become both intellectually stimulating and culturally enlightening. The allure of Japan's academic offerings extends beyond the classroom to its historic temples, modern architecture, and the hospitality of its people.
Safety and cleanliness are fundamental to Japanese society. The country's efficient public transportation, low crime rate, and strong sense of etiquette provide a secure environment for students and travelers. However, it's essential to stay informed about local customs, respect cultural norms, and practice responsible tourism.
Beyond the city limits, Japan unveils an array of landscapes and historical sites. From the serene beauty of Kyoto's traditional tea houses and temples to the lush nature of Hokkaido's forests and hot springs, from the iconic Mt. Fuji to the modern architecture of Osaka, Japan offers a diverse range of experiences.
The Pacific Ocean, hugging Japan's coastline, has long been a lifeline for the nation's trade and sustenance. The sea offers opportunities for coastal exploration, seafood feasting, and water sports. Japan's coastal areas provide both relaxation and adventure.
Japan is more than a destination; it's an immersion in a refined and intricate culture. As you embark on your academic journey, allow the country's rich heritage, stunning landscapes, and technological marvels to guide you, revealing a world where tradition and innovation coexist in perfect harmony.
Here, you'll find a compilation of Study Abroad and Exchange programs in Japan. This collection offers various opportunities tailored to college and university students, ranging from specialized coursework to internships and cultural exploration. We encourage you to explore student reviews, compare programs, and set a course for an enriching Japanese experience.
For a deeper exploration of Japan's treasures, we invite you to check out Japan's Official Tourism Portal.
Explore the Map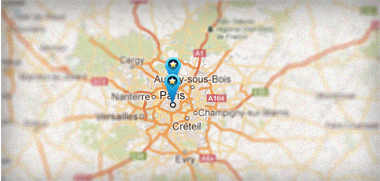 Study Abroad in Japan - Featured Programs
EF - LEARN A LANGUAGE ABROAD
See the world, experience a new culture, make friends from 100 countries – and prepare for your global future.  Start any Monday and stu...
Featured Program
Study Abroad in Japan - All Programs
IES Abroad: Tokyo - Language & Culture
Tea ceremony, calligraphy, music, dance, and martial arts—Japan is a medley of culture, old and new, that you can explore during your time in Tokyo. Live and learn in this...
KIIS: Traveling - Experience Japan (Summer)
The KIIS summer program in Japan offers students an opportunity to discover one of the world's most sophisticated and dynamic nations. A sublime blend of tradition and tec...
The Experiment: Japan: Anime and Manga
Learn from the best as you attend a reputable anime school in Tokyo, one of the safest and largest metropolitan areas in the world. Develop your artistic ability and style...
CIEE: Tokyo - Arts and Sciences
energy (along with anime, Godzilla, and Hello Kitty). The prestigious Sophia University is CIEE's partner school and your host for coursework in English on anthropology, a...
Featured Program Providers