Study Abroad in Palestinian Territory / Palestine
June 6, 2023
Study Abroad in
Palestinian Territory / Palestine
Palestinian Territory or "occupied Palestinian territories" are descriptions often used to describe the West Bank (including East Jerusalem) and the Gaza Strip. The term "Palestinian Territory, Occupied" had been utilized by the UN and other international organizations between 1998 to 2013 in order to refer to the Palestinian National Authority; it was replaced by the UN in 2013 by the term State of Palestine. Below you will find a listing of study abroad programs for American students that operate in this area.
Also see study abroad programs in West Bank
Explore the Map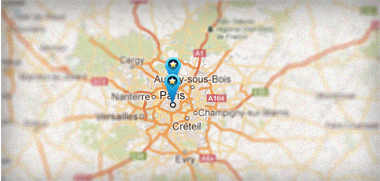 Study Abroad in Palestinian Territory / Palestine - Featured Programs
EF - Learn a Language Abroad - 12 World-Class Destinations
Start any Monday and study from two weeks to a whole year. See the world, experience a new culture, make friends from 100 countries – and prepare for your global future. University Credit is available available for all Intensive Courses at EF.
Study Abroad in Palestinian Territory / Palestine - All Programs