Study Abroad in Online Education Abroad - Virtual Study Abroad
August 19, 2022
Study Abroad in
Online Education Abroad - Virtual Study Abroad
College Study Abroad has seen program cancellations and program suspensions which have sent students home, but the world now open and at your fingertips with Virtual Study Abroad. A growing number of study abroad providers are being inventive and making the most of these stressful times by offering Study Abroad Online. From your home, you can enroll in classes with professors around the world and experience the world, its cultures and its wonder through their eyes. Online Education Abroad gives you a chance to connect through live streamed lectures and group experiences via online learning platforms for college level courses that will do their best to emulate an in-country experience. While you may not be able to sit in a lecture in Rome, or London, you can connect with great university faculty with these online study abroad courses and earn college credit this summer.
Several organizations are even offering Virtual Internships Abroad where you can connect with an employer and their now remote workforce. The pandemic has altered our short-term plans, but through innovative programs like the ones below, you can still experience as much of the world as possible. Study it now, online and visit it when the world returns to normal.
Explore the Map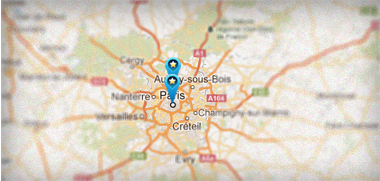 Study Abroad in Online Education Abroad - Virtual Study Abroad - Featured Programs
Study Abroad in Online Education Abroad - Virtual Study Abroad - All Programs
Barcelona SAE: Virtual Internships
This is a great time to gain professional work experience and cultural understanding from the comfort of your home. We created the Barcelona SAE Virtual Internship program...
Tico Lingo: Online Spanish Classes
Online Spanish Classes with a Tico Lingo ProfessorStudy and learn Spanish online with a local Costa Rican Spanish professor from Tico Lingo. Set your own schedule and stud...