Study Abroad in Online Education Abroad - Virtual Study Abroad
January 26, 2022
Study Abroad in
Online Education Abroad - Virtual Study Abroad
College Study Abroad has seen program cancellations and program suspensions which have sent students home, but the world now open and at your fingertips with Virtual Study Abroad. A growing number of study abroad providers are being inventive and making the most of these stressful times by offering Study Abroad Online. From your home, you can enroll in classes with professors around the world and experience the world, its cultures and its wonder through their eyes. Online Education Abroad gives you a chance to connect through live streamed lectures and group experiences via online learning platforms for college level courses that will do their best to emulate an in-country experience. While you may not be able to sit in a lecture in Rome, or London, you can connect with great university faculty with these online study abroad courses and earn college credit this summer.
Several organizations are even offering Virtual Internships Abroad where you can connect with an employer and their now remote workforce. The pandemic has altered our short-term plans, but through innovative programs like the ones below, you can still experience as much of the world as possible. Study it now, online and visit it when the world returns to normal.
Explore the Map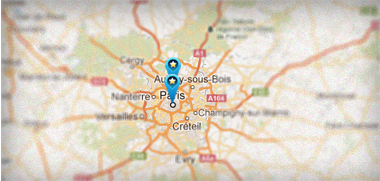 Study Abroad in Online Education Abroad - Virtual Study Abroad - Featured Programs
Abroadia: Virtual Study Abroad
What is virtual study abroad? It is a way to experience another culture and language without leaving your country. Using the latest communic...
Featured Program
Study Abroad in Online Education Abroad - Virtual Study Abroad - All Programs
Authentica: Virtual Internship eXperience
Affordable, flexible and meaningful online internships in Asia for students interested in business and sustainability careers. The Virtual Internship eXperience (VIX) pack...
Barcelona SAE: Virtual Internships
This is a great time to gain professional work experience and cultural understanding from the comfort of your home. We created the Barcelona SAE Virtual Internship program...
CAPA Remote Global Internships: For Credit
Go Online. Go Global. Go Beyond.CAPA's for credit Remote Global Internships combine a 3-credit summer online Global Internship Course with placement through CAPA's partner...
Capital Placement: Remote Internships
Break into your dream career with a remote internship. Remote internships can help you gain relevant experience on a global scale with the affordability and convenience of...
CEA Virtual: Design & Innovation
Unlock the secrets to success in the world of start-ups as you work with and learn from proven entrepreneurs across the globe, and gain the practical skills and industry k...
CEA Virtual: Elective Courses
Get an experience that merges international perspectives and global contexts, from wherever you call home. With CEA's virtual study environment, you will be a key part of ...
CEA Virtual: Global Internship
A virtual internship provides you with a unique opportunity to gain global professional experience, boost your career profile, build an international professional network ...
CIEE: College Gap Programs
CUSTOMIZE A GAP EXPERIENCE WITH CIEE Combine a virtual global internship with a 6-week study abroad experience. Intern online with an international company based in locati...
CIEE: Virtual Global Internship
CIEE Virtual Global Internships allow you to experience the changing world of work without leaving your home! Drawing from our robust network of companies and host organiz...